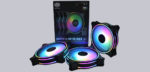 Setup and test results …
We measured the fans with a dB measuring device from a distance of 100cm. In addition, we determined the respective speed of rotation.
Cooler Master MF120 Halo percent / volume / fan speed
20%
32.9dB
743U/Min
40%
35.4dB
1000U/Min
60%
38.9dB
1273U/Min
80%
41.4dB
1505U/Min
100%
44.9dB
1711U/Min
Up to 40% of the fans are still relatively silent, after that it goes up steadily and from 80% they really go full throttle. The noise over the entire control range is not unpleasant. They get louder above a certain speed, but the noise is free of bearing noise, sirens, etc.
We recorded the sprint from 0 to 100 and back again on video so that you can get an impression of the fan noise characteristics:

Practical test optics …
After we have looked at how the fans work as fans, let us now take a closer look at the lighting. However, we were disappointed by the enclosed controller, which was only able to use one aRGB mode, namely the all-round color change. Then there was the "breathing" effect with the primary colors and their mixed colors and, last but not least, permanently glowing in the three primary colors. That was it.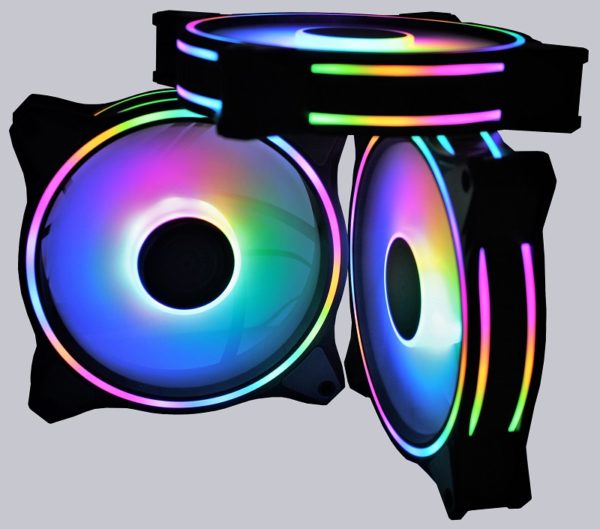 Here it is of course difficult to please everyone: Most current PC systems already have an aRGB controller onboard, which can then also be controlled by software. The insert controller would only dust in the drawer and still make the package more expensive. For situations where the insert controller has to be used, of course, minimalist modes are not enough. In the past, we had already described controllers as "simple" or "cheap", which could do much more and would certainly have been good for the Halo package.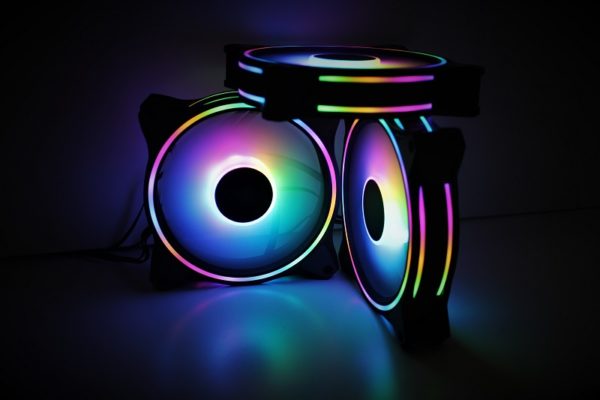 Nevertheless, the MF120 Halo fans are really pretty to look at and cut a really good figure with their additional rings. As always, we published what was possible of effects in a video on our OCinside YouTube Channel (by the way, it's the 100th video with a small raffle!).

Cooler Master MasterFan MF120 Halo RGB Effekte Video
Cooler Master MF120 Halo result and general impression …