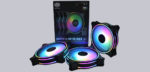 Result and general impression …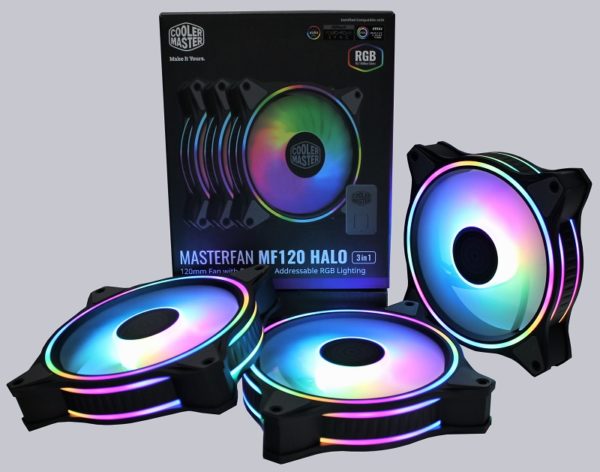 The Cooler Master MF120 Halo fans can convince us in the test and deliver good performance. For the price you get really good fans and great lighting with the MF120 Halo in comparison!
For example, they are ideal for replacing the enclosure fans in your own housing. In principle, we have absolutely nothing to complain about about the fans and their lighting, but rather find that Cooler Master really did a very good job here.
Cooler Master is also reflected from one product to further and includes for example with the RGB fuses simple but very effective helpers which can make your life easier. Very clever.
Where Cooler Master unfortunately missed the mark this time is the aRGB controller. As already mentioned, the added bonus controllers are usually one of those things … if you don't need them, they make the complete package unnecessarily expensive, but if you are dependent on them, they should at least be able to do everything necessary. Unfortunately, the controller in the MF120 Halo package really only does the absolute minimum.
Nevertheless, we can definitely recommend the 3-pack compared to the single fans. For 5 Euro more compared to the 3 single fans, in case of doubt each aRGB controller is better than none and you also get a PWM 3-way adapter cable.
All in all, with this good result the Cooler Master MF120 Halo received our OCinside.de Purchase Tip Award 06/2020.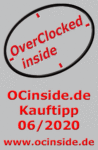 Here you can participate in our 100th OCinside.de video with a raffle!
Discuss in our forum and share experiences about the Cooler Master MF120 fans …
Here you can buy the Cooler Master MF120 Halo fans.
Read on in the hardware test area with several hardware reviews …