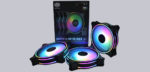 In the aRGB area too, attempts are made to distinguish themselves with small but subtle differences, so today we are testing the Cooler Master MasterFan MF120 Halo fans, which owe the Halo name to their additional illuminated rings. And because more aRGB cannot be bad, we test them on OCinside.de in a pack of three! There is also a video with the fan sound and a video on our YouTube Channel with the lighting effects of the fans. It's our 100th video on the OCinside YouTube Channel, by the way with a raffle!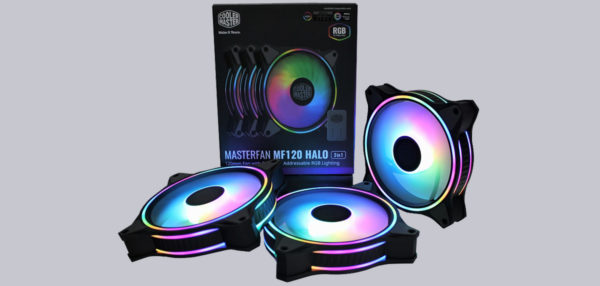 Thanks for the support …
Many thanks for the support to Henro and the manufacturer Cooler Master.
The Cooler Master MF 120 Halo fans currently have at review date a unit price of approx. 15 Euro or 50 Euro in a pack of 3 (06/2020).
Here you can buy the Cooler Master MF120 Halo fans.
The delivery of the Cooler Master MF120 Halo fans …
As always, the Cooler Master fans typically come in gaudy printed packaging in a black/violet design.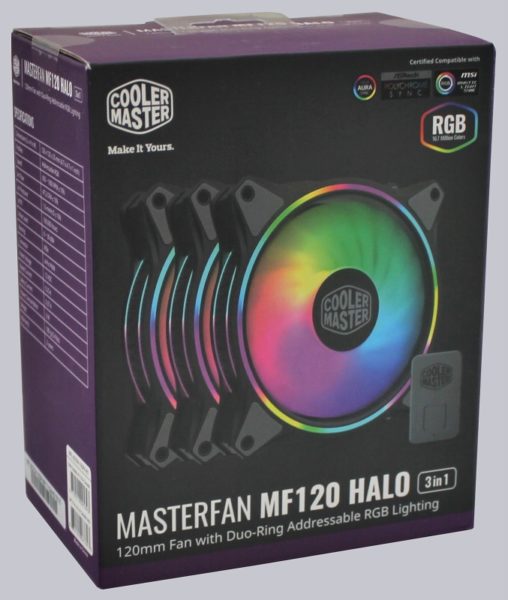 On the side, Cooler Master points directly to the enclosed aRGB controller, which will supply the 24 LEDs per fan.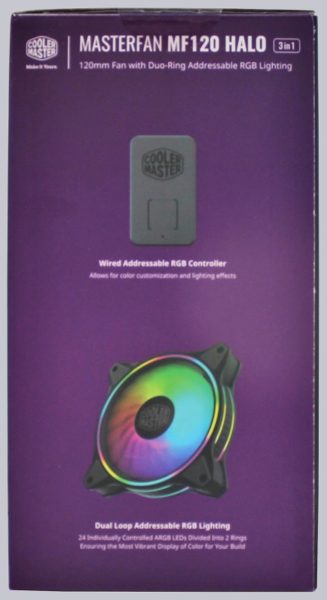 This is included in the delivery package …
At the top we find the box with the accessories in the box …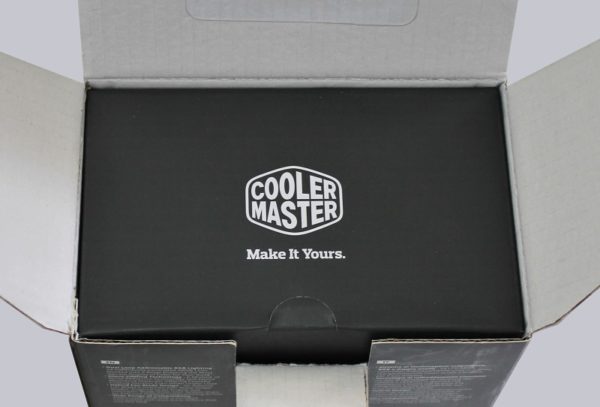 … and underneath individually packed the 3 120mm Halo fans.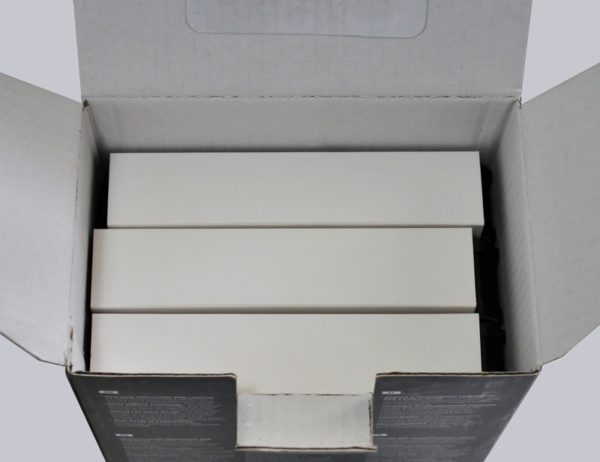 Everything necessary is included as accessories: a 4-pin PWM 3-way distributor, mounting material and the simple aRGB controller.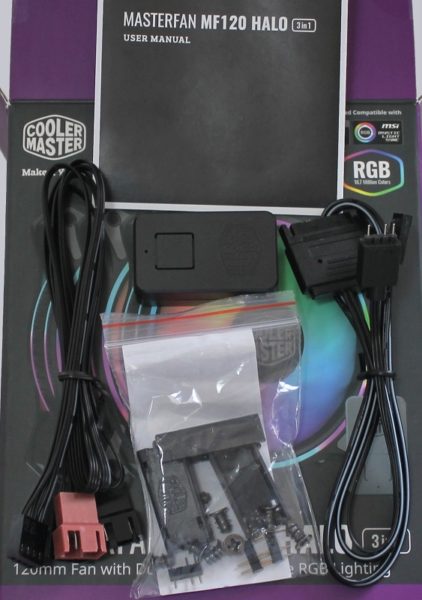 Cooler Master MF120 Halo technical specifications …