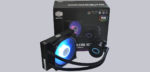 Layout, design and features …
The small 120mm AIO water cooling is initially relatively unspectacular: sleeves above the hoses have now become standard and the pump only comes with a 3-pin power connection and with connection cables without sleeves. However, Cooler Master has given the radiator a chic cover, which makes it look more angular than other AIO radiators.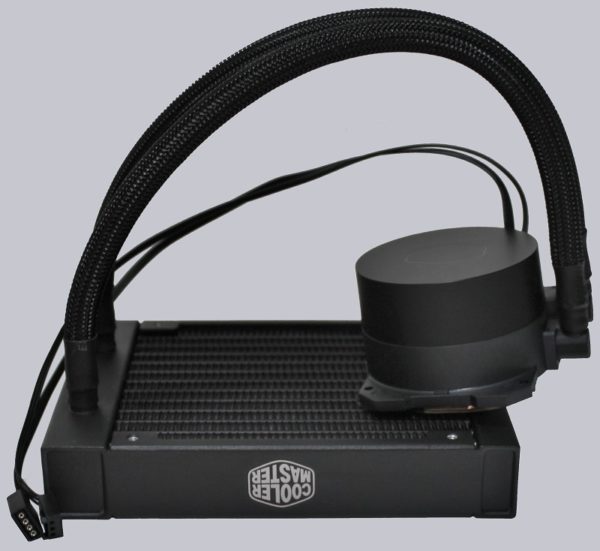 The pump/cooler unit is rather simple and only has the illuminated Cooler Master logo on the lid.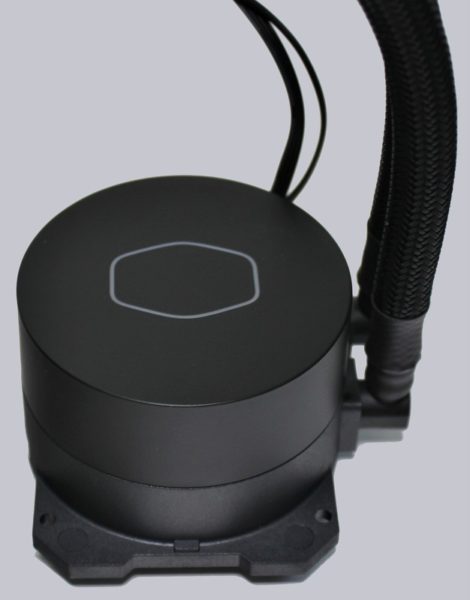 As always, the cooler bottom is protected from scratches with a film.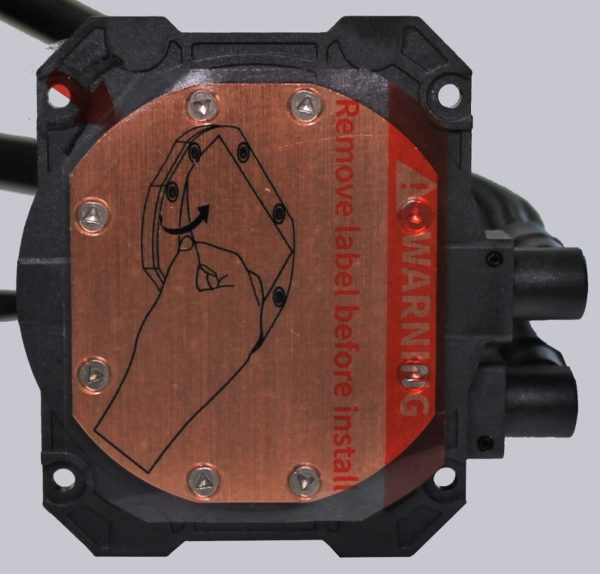 The surface is not polished, but it is carefully ground.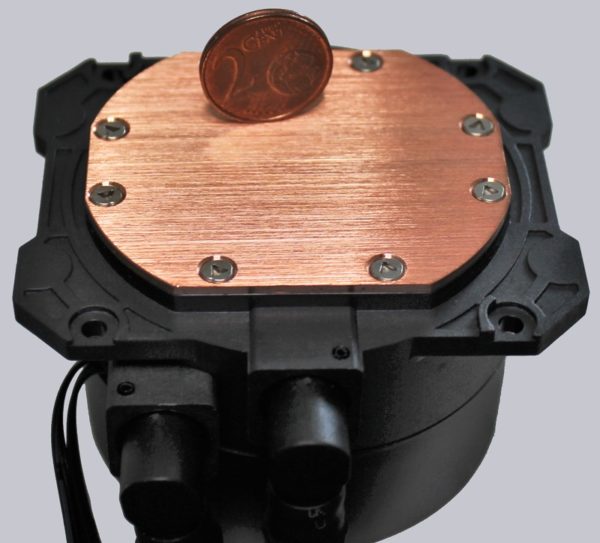 The 120mm RGB fan has a mirrored Cooler Master logo on the fan hub. In the corners there are also rubber elements that decouple on both sides.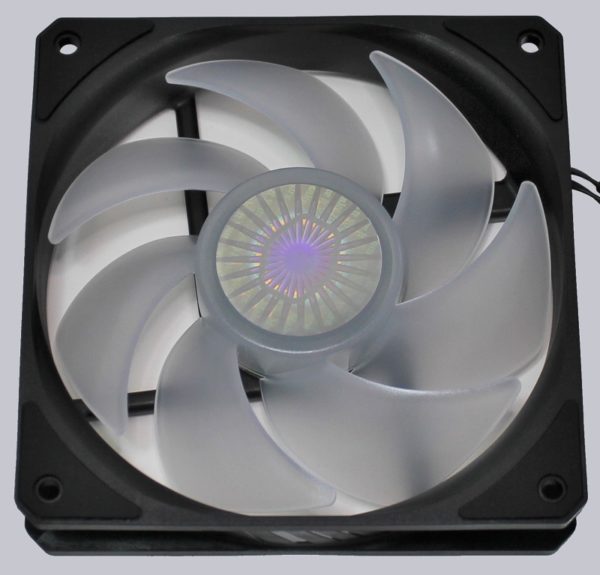 The back of the Cooler Master SickleFlow 120 fan can be seen here.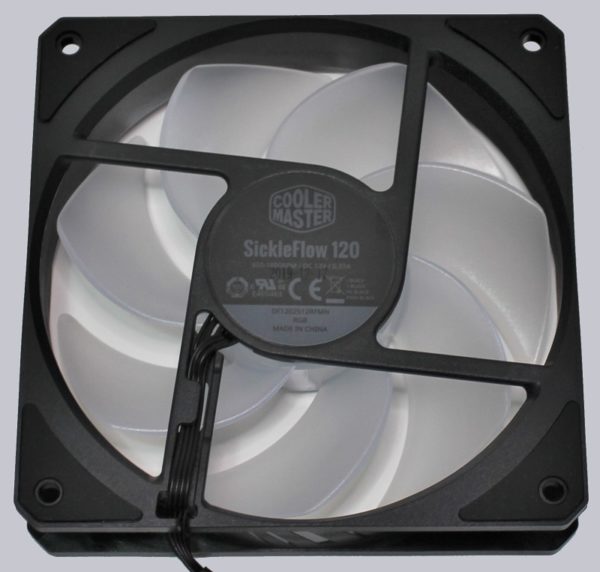 And this is how the AIO looks ready for assembly and testing. Cooler Master has again included the great screws for fan mounting, which have a thread in the screw head, so that you can mount the fan on the radiator and later both in the case without fumbling the screws through the case AND the fan into the radiator.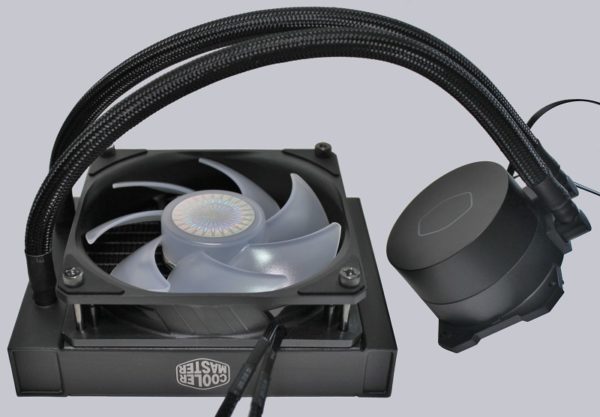 Cooler Master MasterLiquid ML120L V2 RGB Installation …