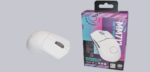 Result and general impression …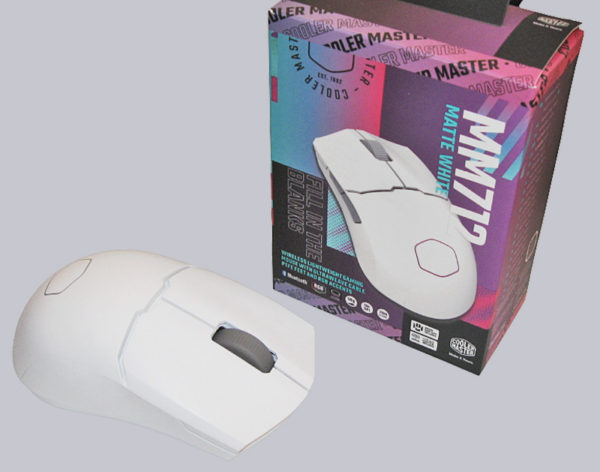 The MM712 Matte White from Cooler Master is without a doubt a LightWeight and yet it doesn't feel like a cheap mouse at all, if only because of the beautiful design. Only the USB-C plug was very firmly attached to the socket. The construction of the securely stored 2.4 GHz dongle is convincing, the angular grooves are visually impressive and the illumination of the manufacturer's logo at least does not look over-saturated. Furthermore, there is nothing to complain about in the workmanship of the cable sleeve.
We struggled a bit with Cooler Master's software, which paused briefly during window movements or hardware changes and also cost us a few minutes during the firmware update. The setting options are already literally endless in the color selection and seven DPI profiles can be selected and configured. Other fine adjustments and recordable clicks for macros are also among the software's positive features. Quite a bit of time can be spent here to tune your own playing style.
In terms of ergonomics, at least the specific tester's hand once again got in the way of the somewhat too little recess on the thumb. Cooler Master certainly offers a few other mice that seem a bit more hand-friendly, at least on the outside. In practice, this shortcoming was quickly forgotten on the tester's hand and the mouse proved itself without a doubt in fast-paced games. After all, it is up to the user to approach the optimal setting per game.
We found the DPI change on the bottom of the mouse a bit unusual, which took too much time dependent on the game scenario and turned out awkward. In return, no one can accidentally reach the button, which could certainly be annoying as well.
Overall, we can once again confirm how solidly Cooler Master designs and masters its wide portfolio.
Discuss in our forum and share experiences about the Cooler Master MM712 Matte White …
Here you can order the Cooler Master MasterMouse MM712.
Read on in the hardware test area with several hardware reviews …