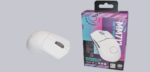 Lightweight Cooler Master MasterMouse MM712 Gaming Mouse! With a free choice between wired operation, connection via 2.4 GHz dongle or Bluetooth 5.1, a weight of only 58 g and software configuration options, Cooler Master offers a wide range of features that should attract gaming enthusiasts. The announcement of possible fine-tuning and macros, PTFE mouse feet and an Ultraweave cable definitely raise our interest.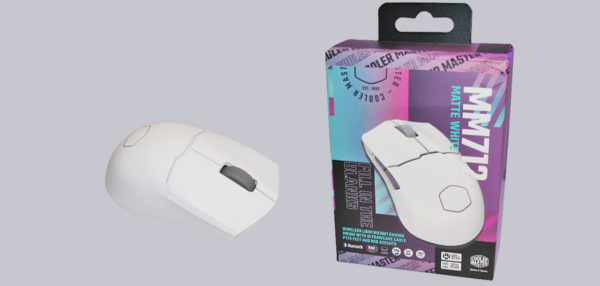 Thanks for the support …
Thanks for the support to MartinK and the manufacturer Cooler Master.
The Cooler Master Mouse MM712 Matte White has a suggested retail price of 72.99 EUR (11/2022).
Here you can order the Cooler Master MasterMouse MM712.
The scope of delivery of the MM712 Matte White …
As is often the case, the product comes in a small cardboard box with a hanger and presents its own features very transparently on the front. Besides the white variant with gray buttons and scroll wheel, there is also a purely black model, which would score equally well or badly in our opinion, apart from the color preference. Both visually share the RGB lighting at the back of the case. Surely it won't be long before both models arrive on the market. Equipped with the PAW 3370 sensor, the basic technical underpinnings unsurprisingly come from Pixart and theoretically allow up to 19,000 DPI and 70 million clicks.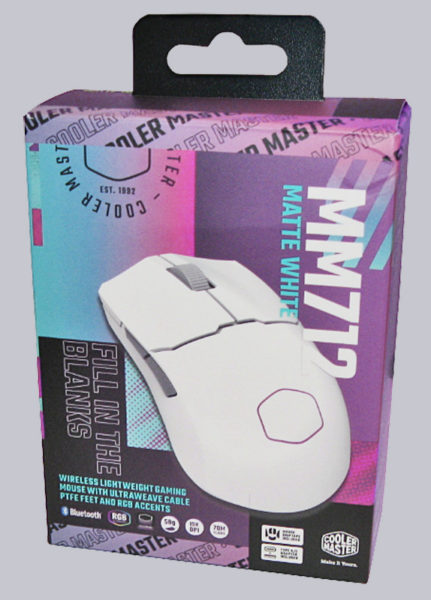 In addition to a leaflet with information about the various buttons and setting the wireless or wired modes, a USB-A/C adapter and a USB-C to USB-A cable are included. A set of mouse grip tapes is also included in the package, whereby these were cut out to fit the mouse exactly beforehand. However, if you stick yourself in an unfavorable position, you will be left with nothing to do. Where the 2.4 GHz dongle is hidden, on the other hand, is revealed by a closer look at the mouse's underside. We turned the mouse upside down …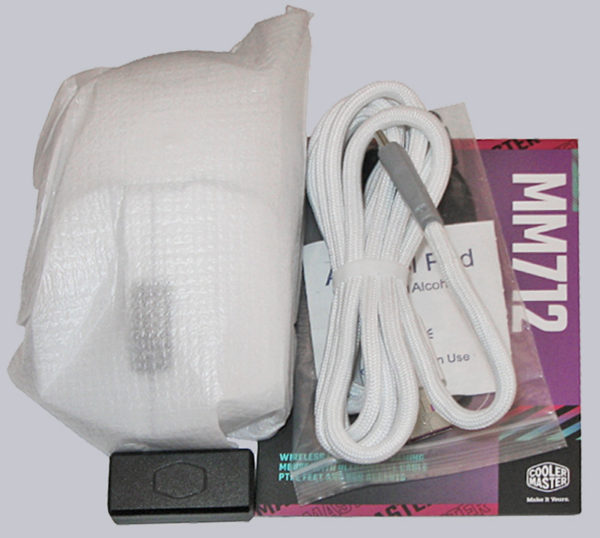 Cooler Master Mouse MM712 Matte White technical specifications …