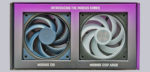 Layout, design and features …
The Mobius 120 and 120P ARGB offer a novel fan design. The 7 fan blades are arranged relatively steeply and are connected by plastic ring thanks to Ring Blade Design (RBD). This ensures less turbulence and better pressure.
The 26mm thickness instead of the usually 25mm allows them to be made a bit steeper than other fans, giving the fans even more punch!
The Mobius 120 is kept in black, but fan blades and the rubberized frame parts are kept in a dark navy blue.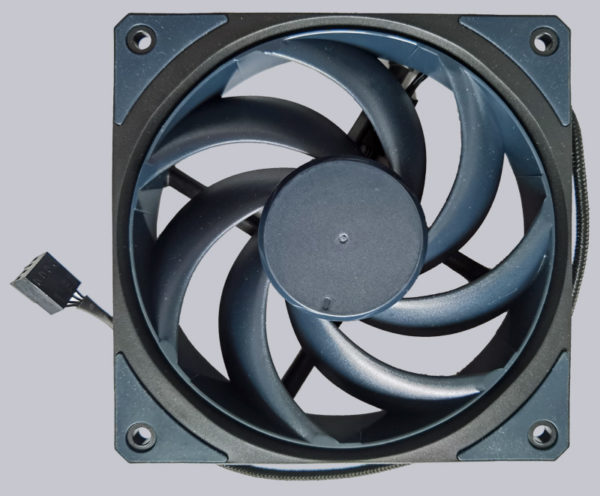 There is a sticker with the technical data on the back.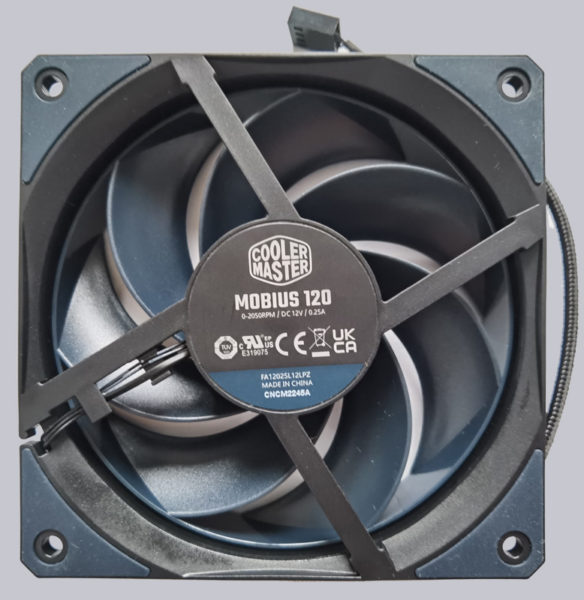 The Mobius 120P has the identical design, but the fan blades are white to allow for ARGB lighting.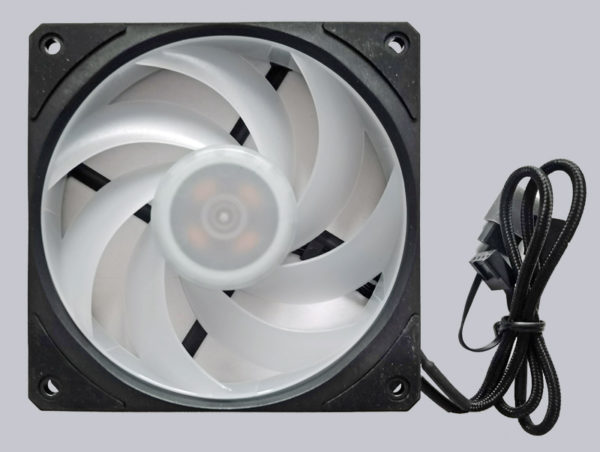 There are a total of 8 LEDs on the Mobius 120P ARGB that provide the special effects.

The Mobius 120P also has the sticker with the technical specifications on the frame of the back.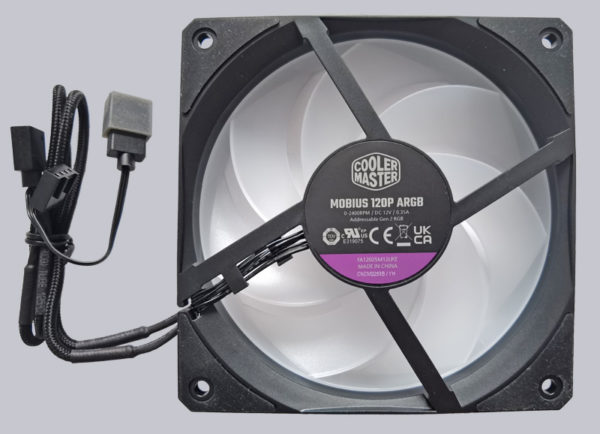 The fans have a rubber pad on each of the holes on both sides to decouple the fans.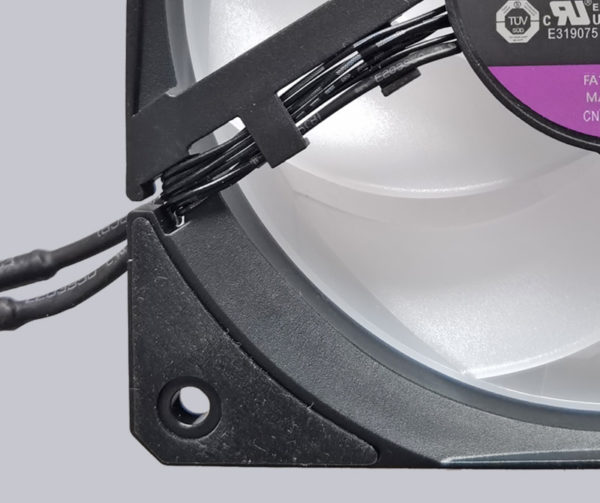 The material and workmanship looks very high-quality overall and does not offer any sharp corners or edges.
Cooler Master Mobius 120/120P ARGB Installation …