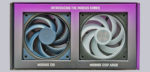 Installation …
Fans in the PC range without ARGB are usually mounted with self-tapping screws in the case or with four long screws on a radiator.
The Cooler Master Mobius 120/120P ARGB are no exceptions to this, however there is one little thing of 1mm that sets the Mobius 120/120P apart from other fans and that is the thickness of 26mm!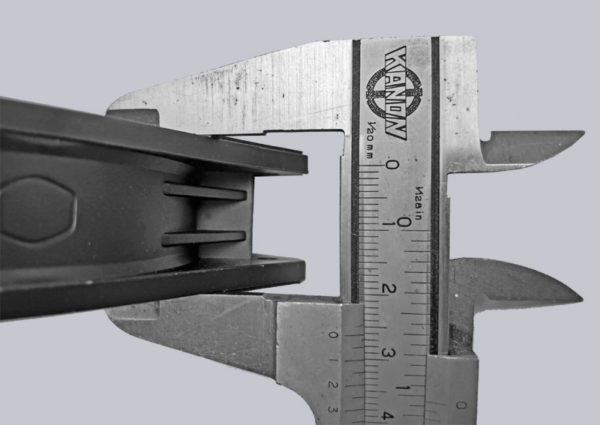 Usually, common PC fans are 25mm or even only 15mm thick (see Arctic P12 Slim review).
You definitely have to allow for this millimeter in very tight cases such as ITX builds. There are also some cases that hardly offer any space in the upper or front gap. That one millimeter can be quite decisive.
On the left side of the picture you can see the 4-pin fan connector, which has to be connected on both the Cooler Master Mobius 120 and the Cooler Master Mobius 120P ARGB. In the middle you can see the 3-pin 5V ARGB connector, which can be plugged into a motherboard connector (5V, 3-pin, mostly gray) and on the far right you can see a connector for synchronizing the signals with another ARGB fan.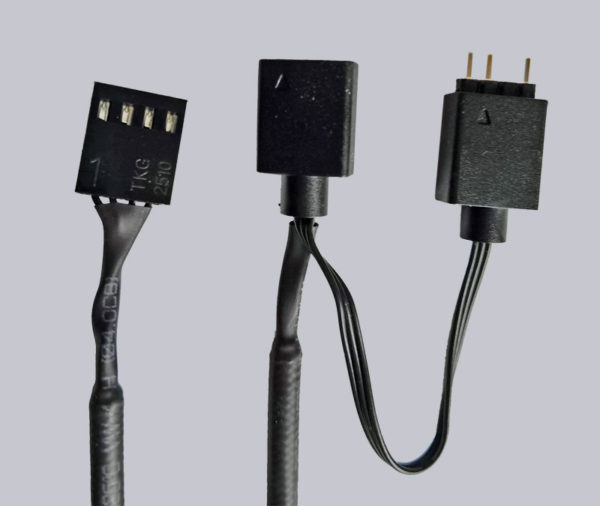 How to connect the ARGB lighting of the Cooler Master Mobius 120P ARGB fan can be seen in the included leaflet.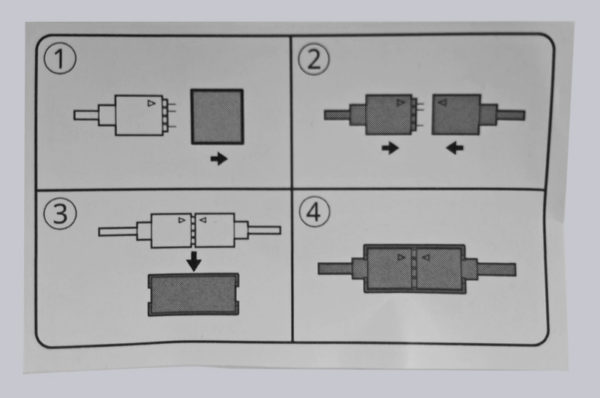 If you want to string several ARGB fans together or connect them to one ARGB controller cable, you plug the connectors together …


… and fixes the two ARGB connectors with the enclosed clip.


Cooler Master Mobius 120/120P ARGB test results …