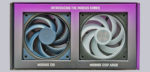 Result and general impression …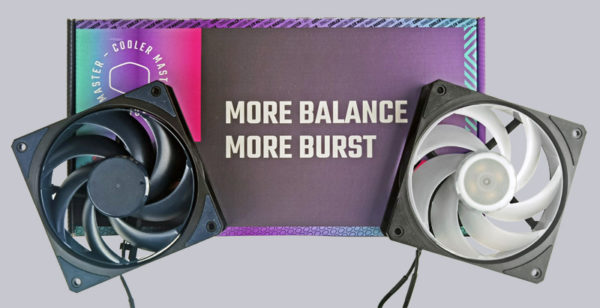 The two fans Cooler Master Mobius 120 and Mobius 120P all in all makes a really excellent impression!
Quality and material are on a very high level, nothing feels "cheap". In addition, both fans impress with very high performance and pressure, are extremely quiet and practically inaudible at low speeds. But even at full speed, the Mobius 120 fan is barely louder than the rustling of leaves, and the Mobius 120P is equally convincing with its low volume.
For silent freaks, the fans are fully recommended, but also overclocking enthusiasts get a great performance from the fans.
In small ITX cases or cramped cases, however, you should consider the slightly larger thickness of 26mm.
The prices of the fans are on a relatively high level, because about 25 Euro for the Mobius 120 and about 29 Euro for the Mobius 120P ARGB (as of 10/2022) are a proud price for 120mm fans, but we think that these fans are definitely worth the money!
Due to the impressive performance and the very quiet operation at all speeds, we award the Mobius 120 and Mobius 120P ARGB our OCinside.de Purchase Tip Award 10/2022.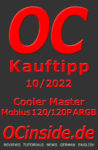 Discuss in our forum and share experiences about the Cooler Master Mobius 120 …
Here you can order the Cooler Master Mobius 120 fans at a reasonable price.
Read on in the hardware test area with several hardware reviews …