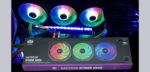 Result and general impression …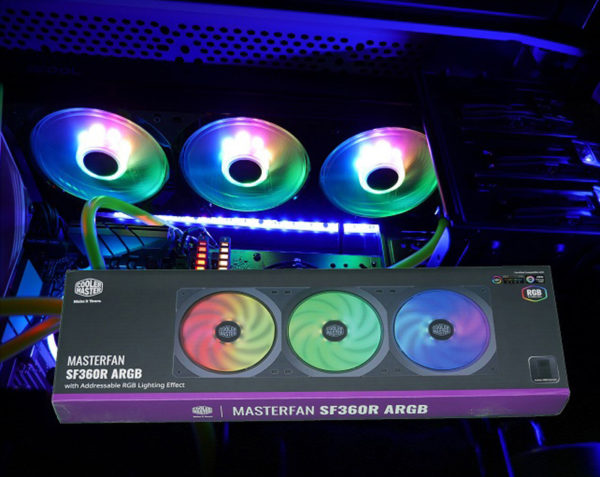 The Cooler Master MasterFan SF360R ARGB fan convinced us in the test and delivers good performance at an acceptable noise level with a very nice appearance.
Especially the design of the Cooler Master MasterFan SF360R ARGB sets it apart from other competitors. The combination of all fans in one frame does not only allow a simple mounting. Since nothing can slip or be mounted obliquely, the construction guarantees a perfect appearance of the fans in the installed condition.
The delivery includes everything you need to put the Cooler MasterFan SF360R ARGB into operation immediately.
As usual with other products from Cooler Masters, the SF360R ARGB is a good product, which doesn't have to hide and is worth considering with a price of less than 50 Euro.
Discuss in our forum and share experiences about the Cooler Master SF360R ARGB …
Here you can order the Cooler Master MasterFan SF360R ARGB at a reasonable price.
Read on in the hardware test area with several hardware reviews …