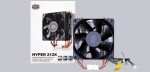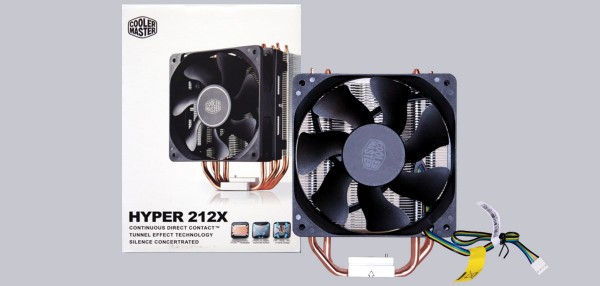 Result and general impression …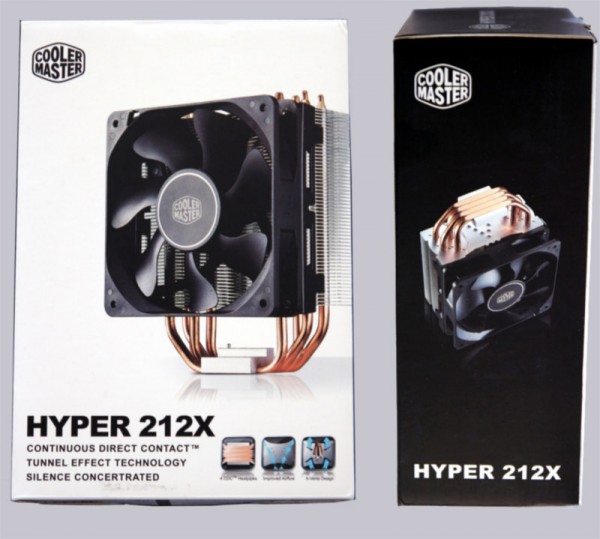 The Cooler Master Hyper 212X was revised at some points. The new fan turned out to be more of a weakness with it's unpleasant noise profile in the upper speed range. Which raises the question why Cooler Master didn't use the fan from the non-EU version. We really like the heatsink mounting bracket which is used by Cooler Master for most of their coolers and makes it possible to migrate to nearly any other socket.
For the price of about 35 Euro you get a fitting cooling performance and a versatile CPU cooler in a pretty box. Except some minor changes in design and performance we didn't find much to let it stand out from the crowd of tower cooler.
Hint: With our interactive Fit for Fan guide you can virtually fit the cooler onto different motherboards.
Discuss and share experiences about the Cooler Master Hyper 212X in our forum …
Here you can buy the Cooler Master Hyper 212X.
Read on in the hardware test area with several hardware reviews …