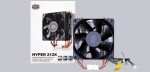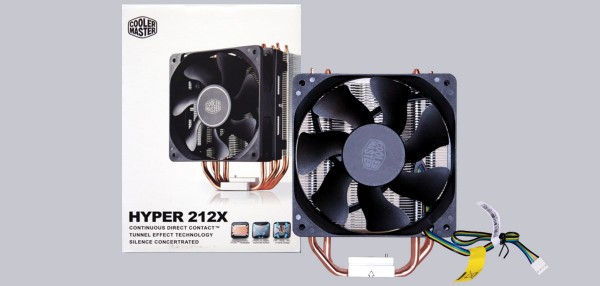 Layout, design and other features …
Here you can see the new Cooler Master Hyper 212X, the updated version of the Cooler Master Hyper 212 Evo.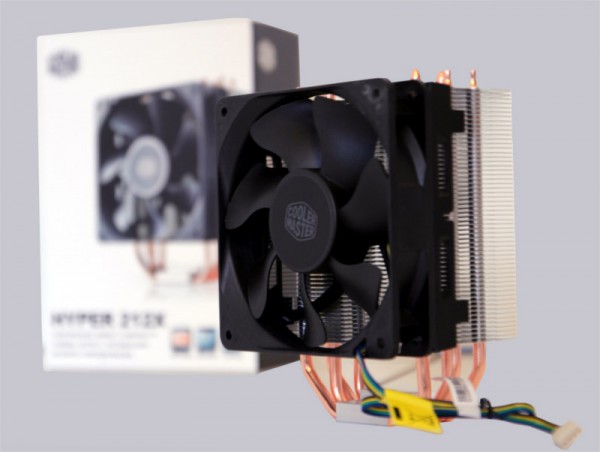 Now to one of the elements that have been changed. The new fan is now fully black and not transparent. Don't confuse it with the fan from the non-EU version of this cooler which has grey blades and a completely different performance.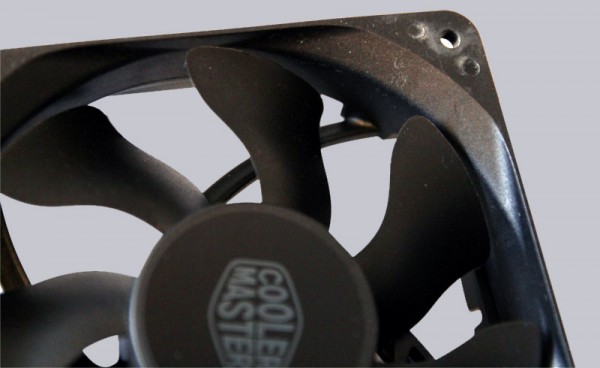 There is some contradictory data as the fan says 0.2A and the data sheet 0.1, therefore the power intake might be double. 2.4W is still a good value for a fan.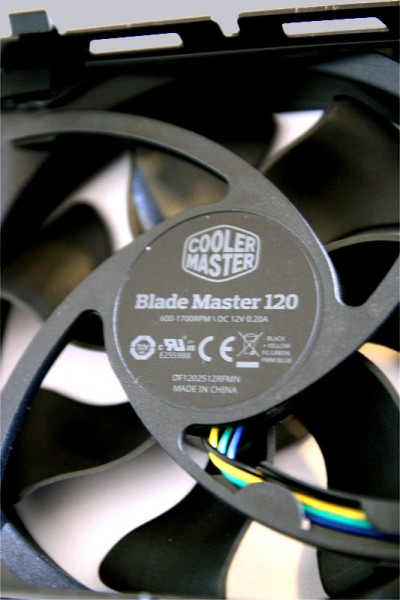 To avoid so-called air-pockets around the heatpipes, there are narrow slits in the aluminium fins to allow some vertical airflow.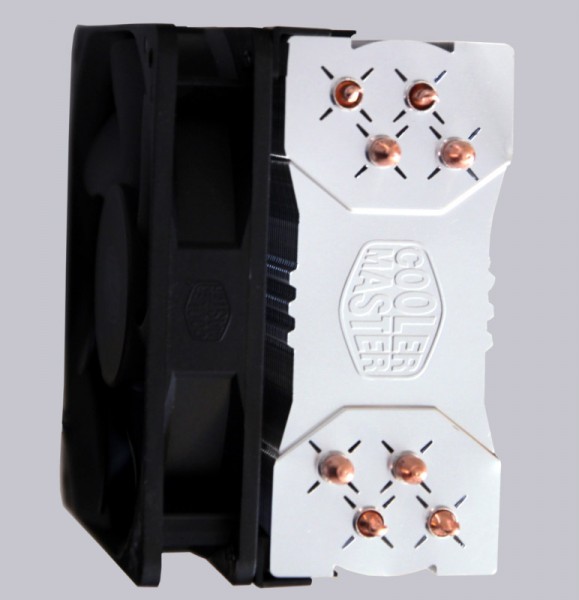 On the bottom of the fins you can see another attempt to improve the airflow. These punches are arranged in a V-formation in order to lead the air towards the heatpipes.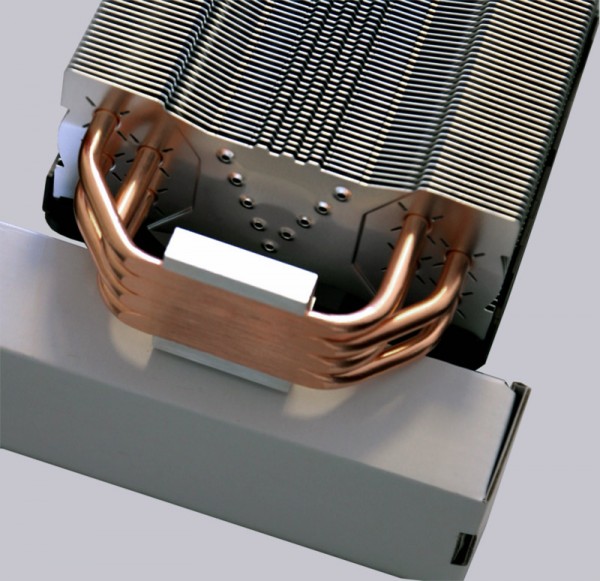 Cooler Master paid special attention to the contact area. They gave the closely arranged copper pipes the label "Continuous Direct Touch". This means that the heatpipes make contact to the CPU without any base plate and can exchange heat between each other.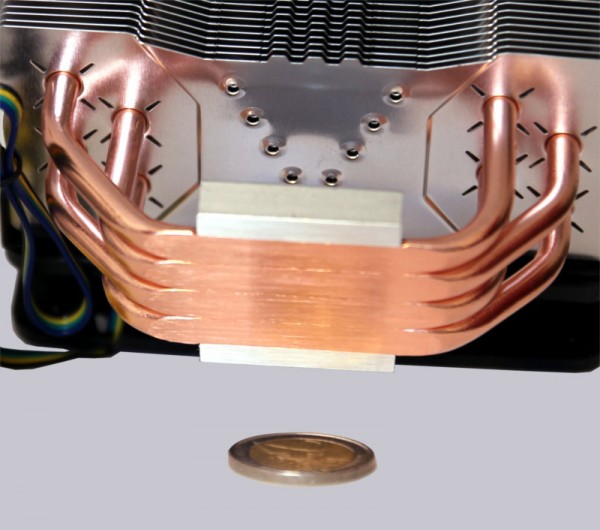 In the side view you can see the plastic fan bracket. This technology is used by many manufacturers and allows an installation mostly without problems but not without screws, even while the cooler is installed.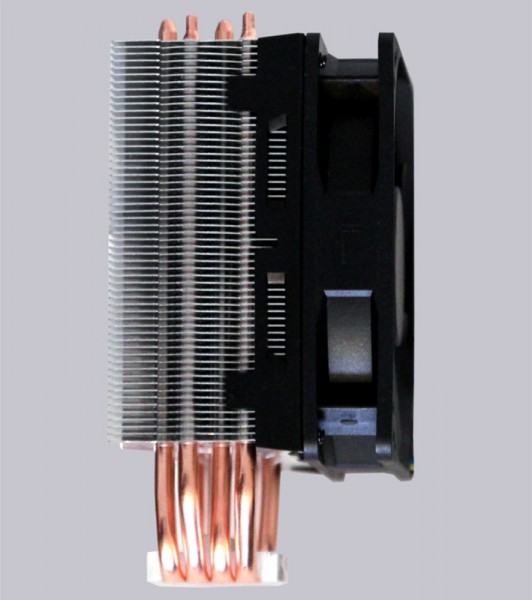 Cooler Master Hyper 212X installation …