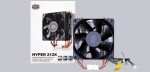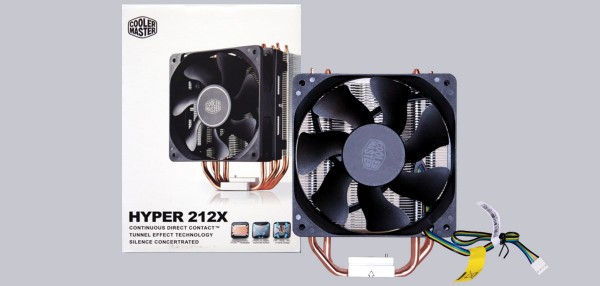 To celebrate the launch, we present the revised version of the tower cooler Hyper 212X by the company Cooler Master. The Taiwanese manufacturer has long been an institution in terms of PC cooling and casing. In our test we want to focus on the new features of this version and its performance.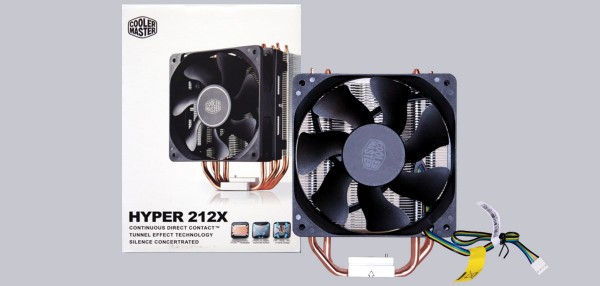 Thanks for the support …
Many thanks for the support of Hipp0campus and the manufacturer Cooler Master.
The MSRP of the new Cooler Master Hyper 212X revision is 34,90 Euro and thus corresponds to the at review date lowest price in the price comparison.
Here you can buy Cooler Master Hyper CPU cooler.
The delivery of the Cooler Master 212X …
The packaging has received a boost, and looks more modern and decorative now without any superfluous colorful design elements. The black and white box is dominated by an image of the cooler and the even font looks more modern. Small images showing some airflow-features which we will discuss later.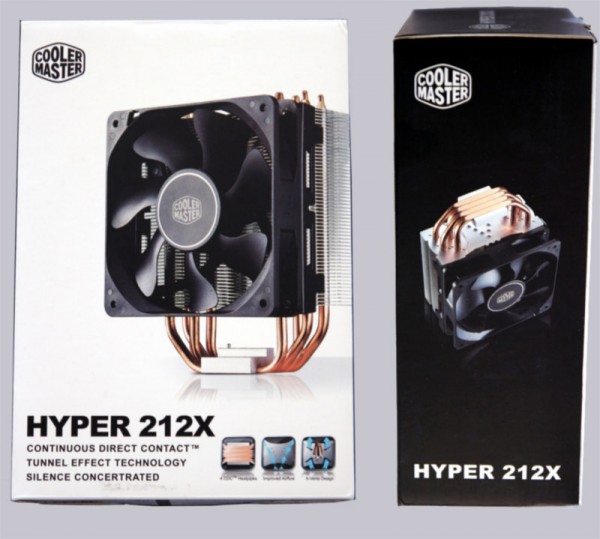 Accessories …
First of all we notice that all the small parts got their own casing so that every single screw has its own place. This way nothing tumbles around or falls of the table. The accessories consists of a metal backplate, brackets for an additional fan, an adjustable x-shaped bracket, some thermal paste, some screws and a tool to tighten the hexagonal nuts by screwdriver. The sturdy screws and nuts give the impression as if they come from a bicycle repair shop.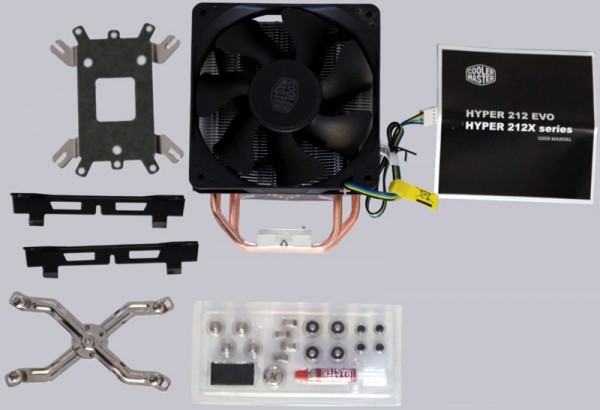 Cooler Master Hyper 212X technical data …