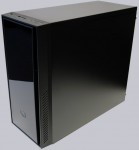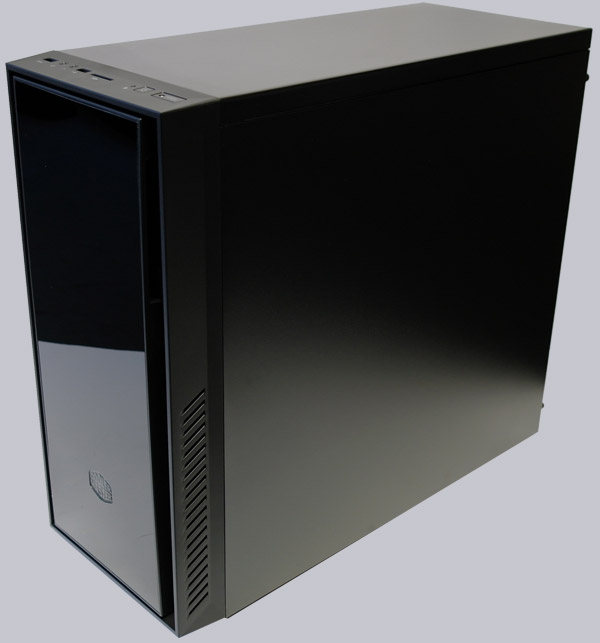 Structure, Design and other features – the case exterior …
The Cooler Master Silencio 550 chassis is black coated and most parts are well finished.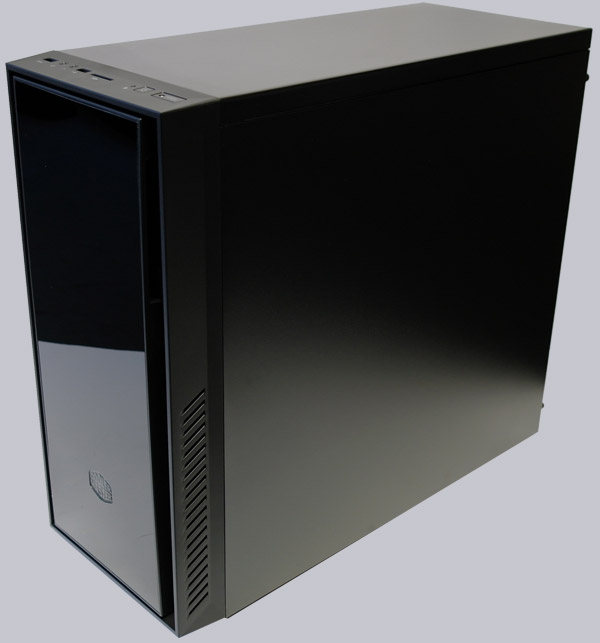 The front has a mirror polished panel which was not 100 percent glued at our test sample and was therby somewhat seperated.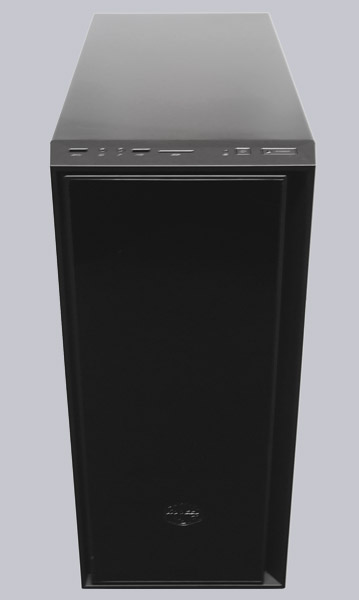 In the front panel were sound absorption mats glued, in order to minimize the noise of the drives. The mats of our test sample were however not 100% glued and was somewhat separated, so that the mats had to be fixed first times with some pressure.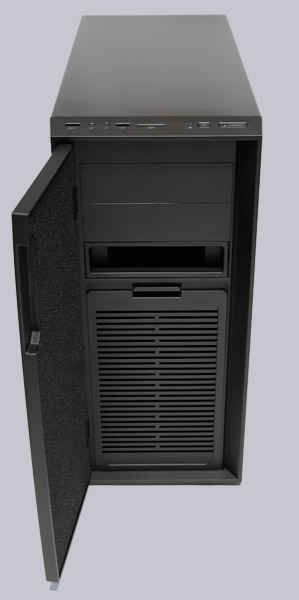 Both side panels are installed with two knurled thumbscrews to remove both side panels very easily. Unscrew simply the two thumbscrews and push the respective side panel to the rear. Since the side panels and the cutout are well finished, the assembly of the side panels is just as simple.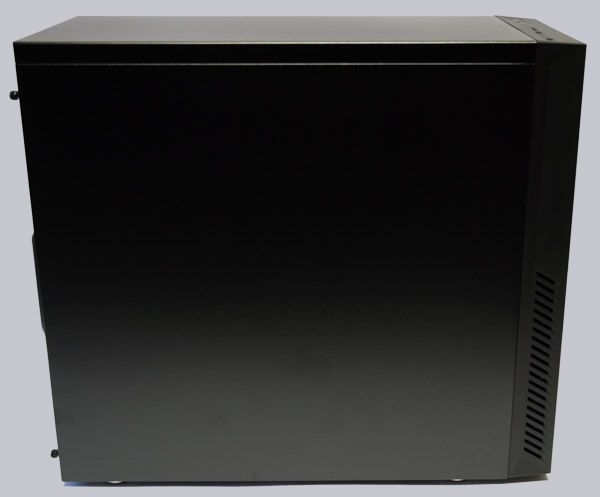 The other side panel is also mounted with thumbscrews.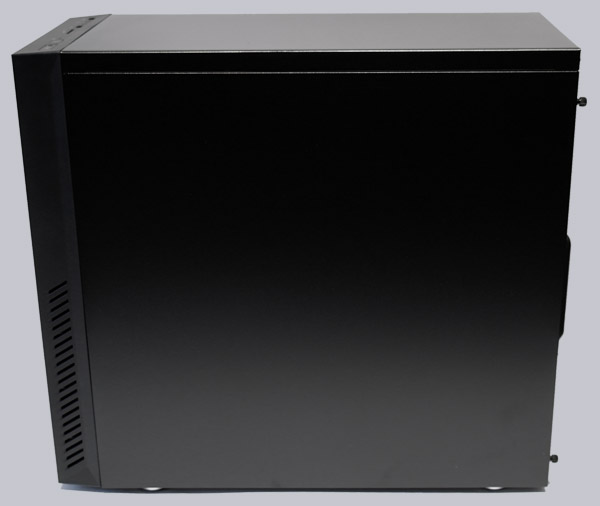 Both side panels are provided with foam material mats, which were carefully glued.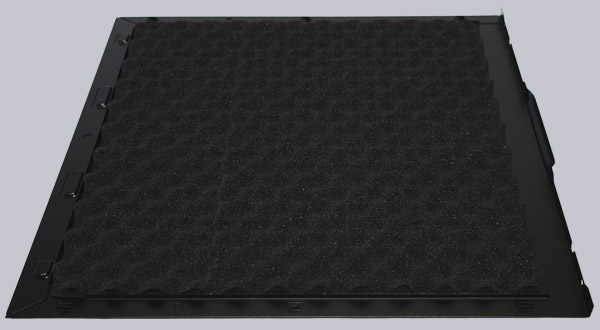 The power supply unit is installed below the motherboard inside of this Cooler Master Silencio 550 and is already equipped with a silent 120mm fan within the upper range to blow the warmed up air out of the chassis. On the back of the case you can also see, that Cooler Master coated everything in black, also the screws and slot brackets.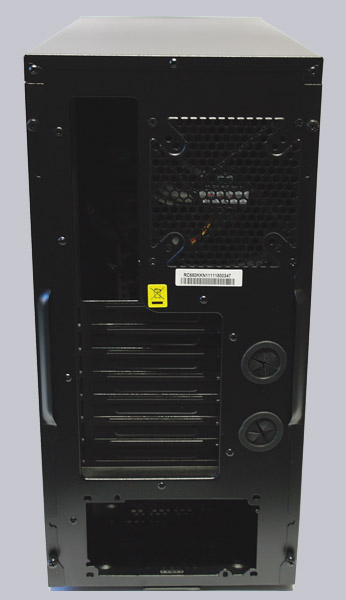 The front panel connections are integrated at the top of the case front panel. From the left to the right one can see the USB 3.0 port, thich is attached to an external USB 3.0 port, two 3.5mm jacks for the headset, one USB 2.0 port for internal connection, SD-card reader, which is attached internally to an USB 2.0 port, a white HDD LED, reset button and a power button with integrated blue power LED. There is no IEEE1394 port because the free space at the front panel top is limited.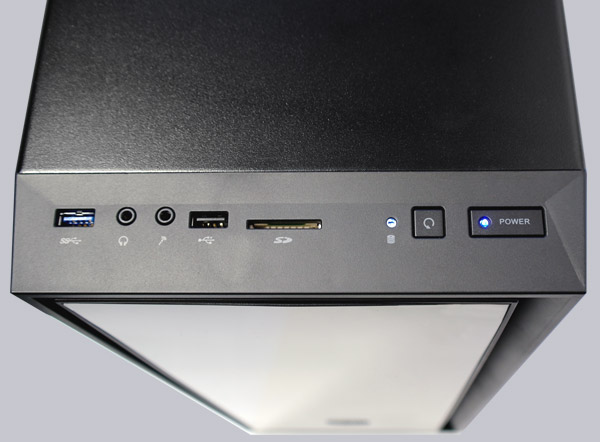 On the front one can see another cut-out below the two 5.25″ drive bays.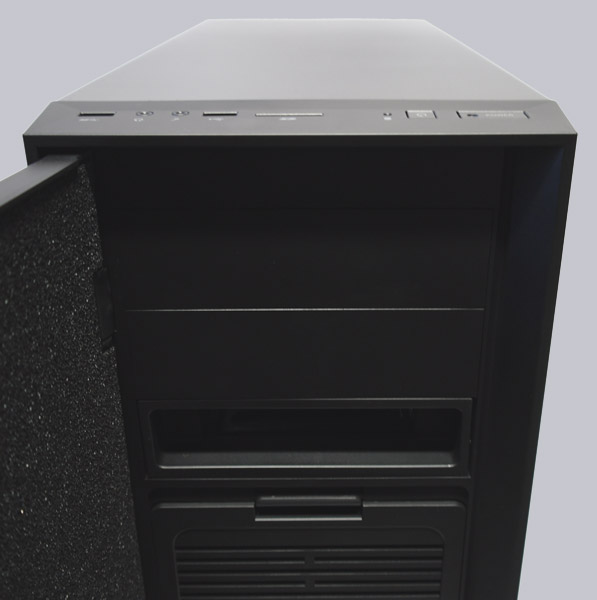 A view into this cut-out shows a small PCB in the rear range.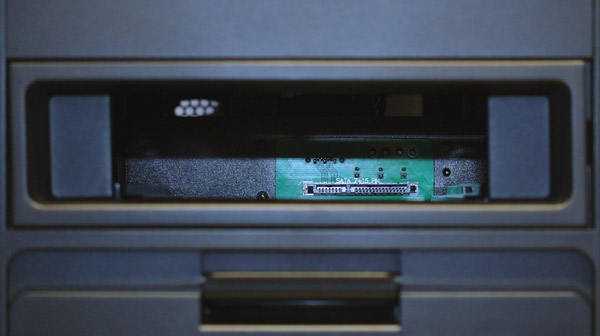 With a zoom of the PCB it becomes clear, what we can attach here: A SATA disk drive.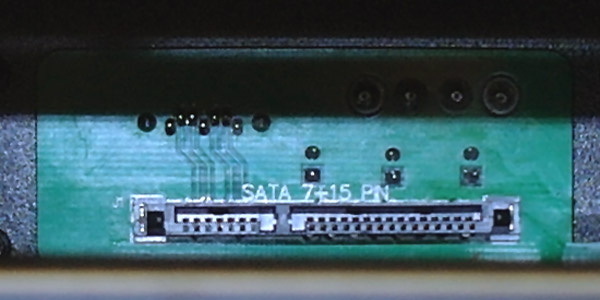 Insert the disk drive without any frame into the cut-out …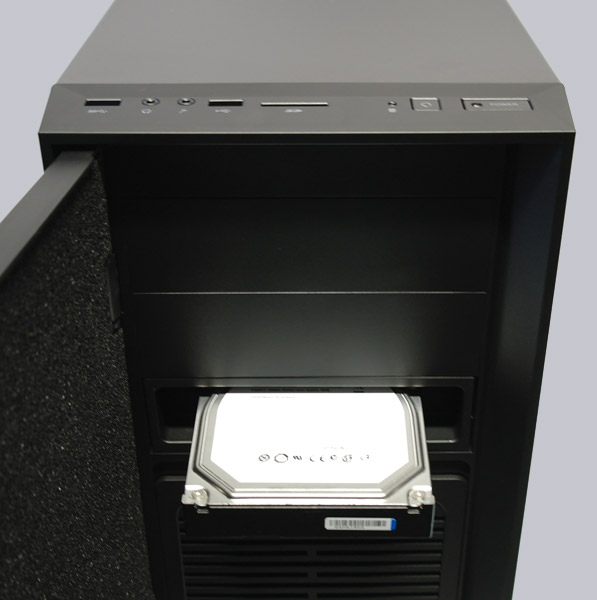 … pass through the end. If the SATA controller in the BIOS is set to AHCI mode and support Hot Swap, the disk drive is recognized also during the operation.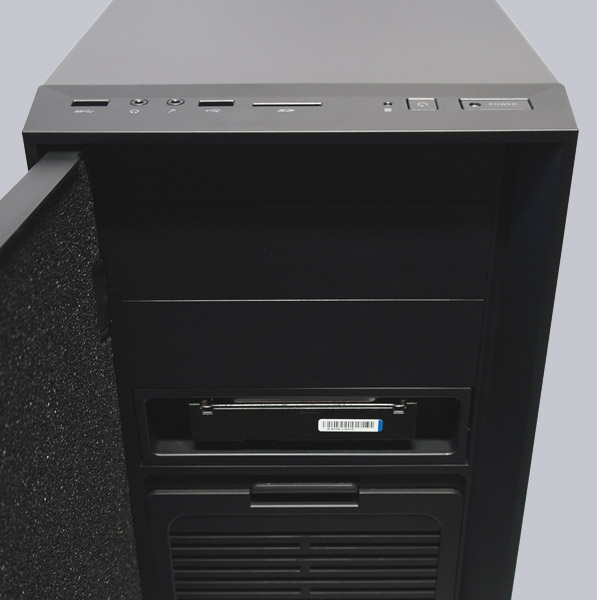 Under the removable disk cut-out one can see the next characteristic of the Silencio550 chassis and that is the quick removable air filter, which is in front of the integrated 120mm fan and can be removed with a handle for cleaning. In the case bottom is by the way another quick changeable dust filter.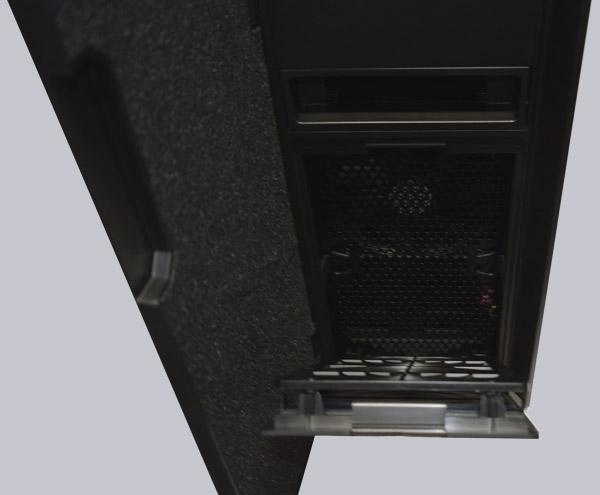 The Cooler Master Silencio 550 case has thus a lot of great features, which should be integrated in every PC case.
Layout, Design and Features – The Cooler Master Silencio 550 Case Interior …
Cooler Master Silencio 550 Review