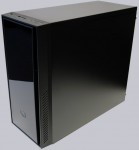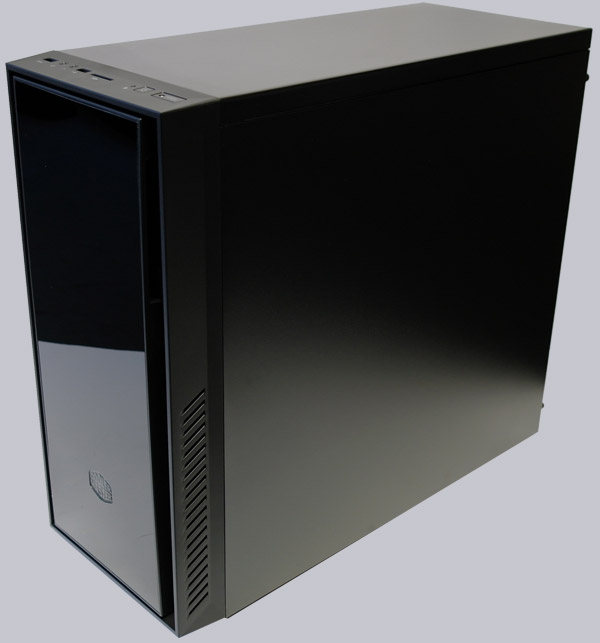 Let us now view inside of the Cooler Master Silencio 550. The Cooler Master Silencio 550 is also inside of the chassis completely black coated. All plate edges are very well deburred, folded and rounded, so one can work thus without any problem in this case. Cooler Master has integrated many features to make the upgrade more easily, for example the large motherboard tray cut-out to mount the CPU heatsink from the motherboard back side without removing the motherboard.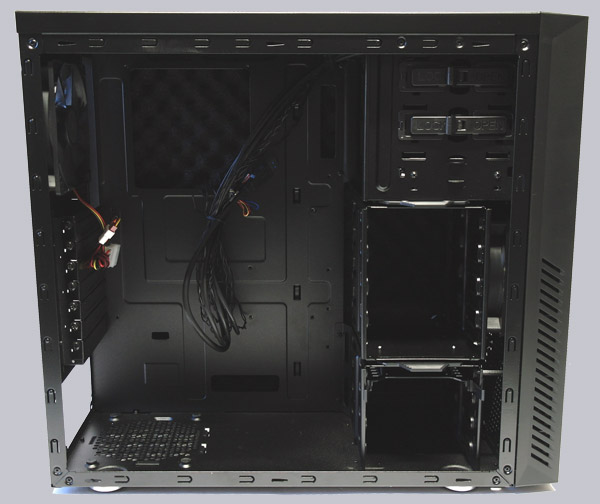 Here is the backside of the motherboard tray with the enormous cut-out for a simple CPU heatsink assembly.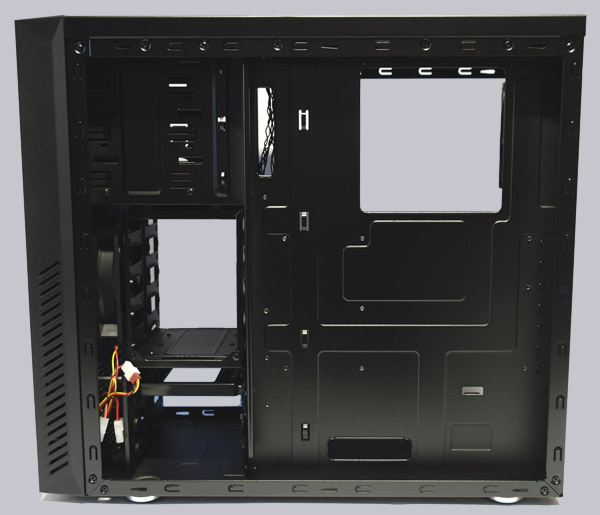 In this chassis it is very easy to mount the 5.25″ drives.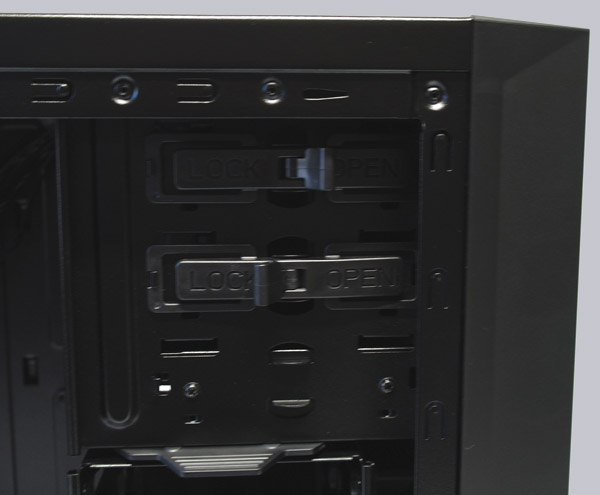 Just insert the drive and slide the drive locking mechanism to Lock: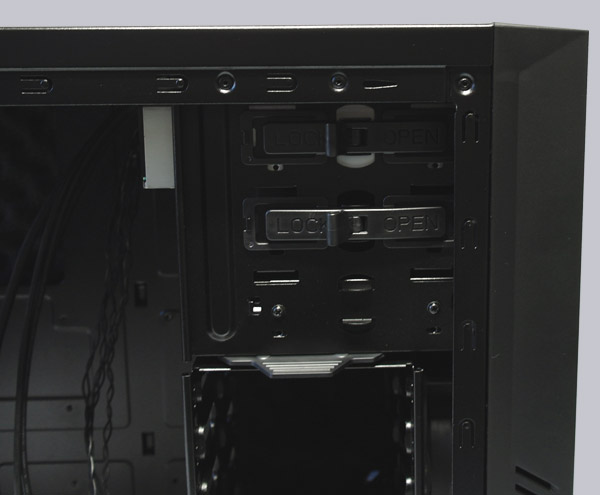 The lower 5.25-inch drive bay is pre-installed with the special HDD mounting frame as previously written, but it can be also used for conventional 5.25-inch drives.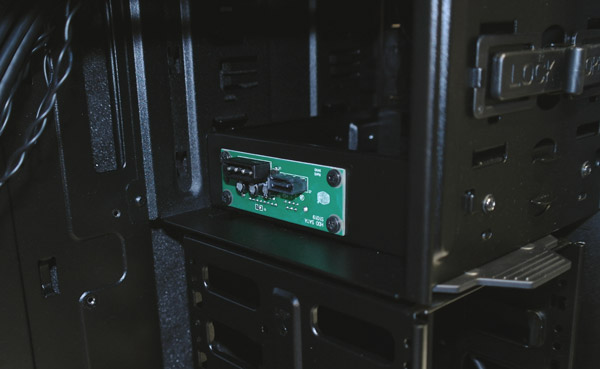 3.5-inch drives are very simple to install as well.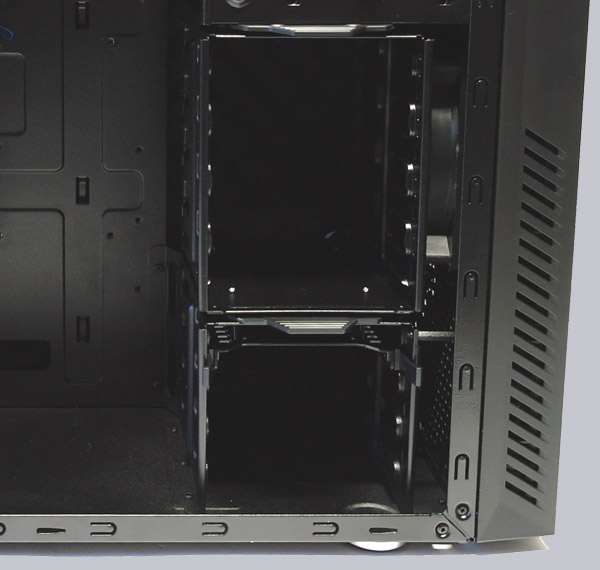 Just put a sliding rail on the HDD screw thread and insert them together into the HDD cage.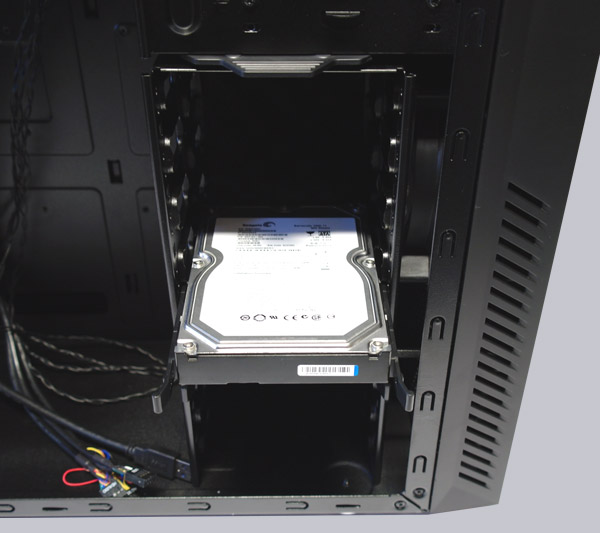 At the end position both sliding rails will catch and hold the drive secure in the cage.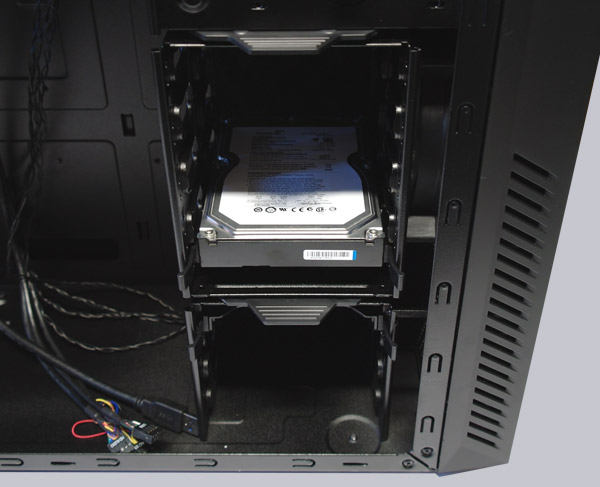 For 2.5-inch drives Cooler Master has integrated a 3.5″ to 2.5″ mounting frame. That make sense, because nearly all PCs are equipped with minimum one SSD.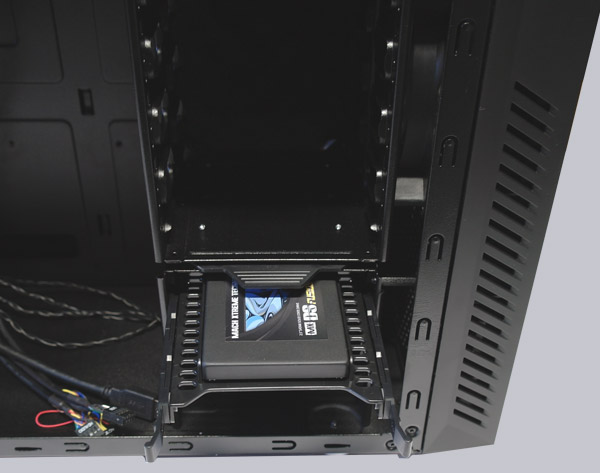 Here you can see the black coated slot brackets, which has thumbscrews for easy and fast card mounting.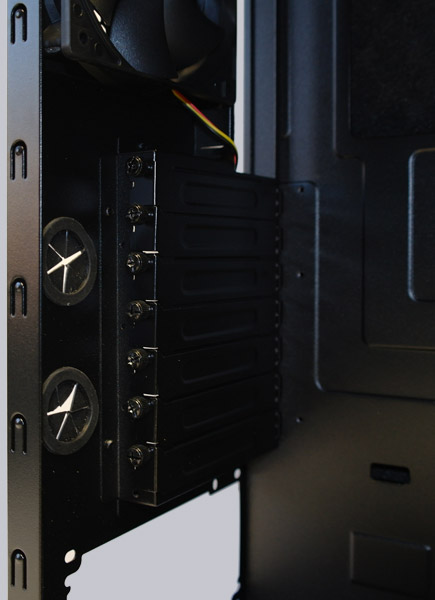 Over the slot brackets is the 120mm integrated to offer a direct circulation of the warm CPU air. In the front of the case has an additional 120mm fan integrated as well to blow the fresh air through the HDDs into the enclosure.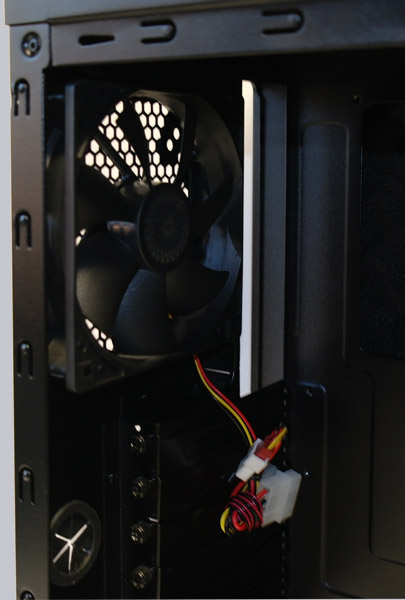 All plugs of the I/O panel connectors, both LEDs, power button and reset button are well labeled. The internal USB connector for the USB 2.0 port and the SD-Card reader and the connector for the 3.5mm audio plugs are each build in one block, whereby the audio connector offers an AC'97 and a HD audio pin allocation. So it is not necessary to connect each pin to the motherboard. Nevertheless one should compare the pin allocations of the plugs with the motherboard manual before the installation. The USB3.0 connector can be plugged into an external USB 3.0 port at the motherboard rear to pass-through the USB3 port.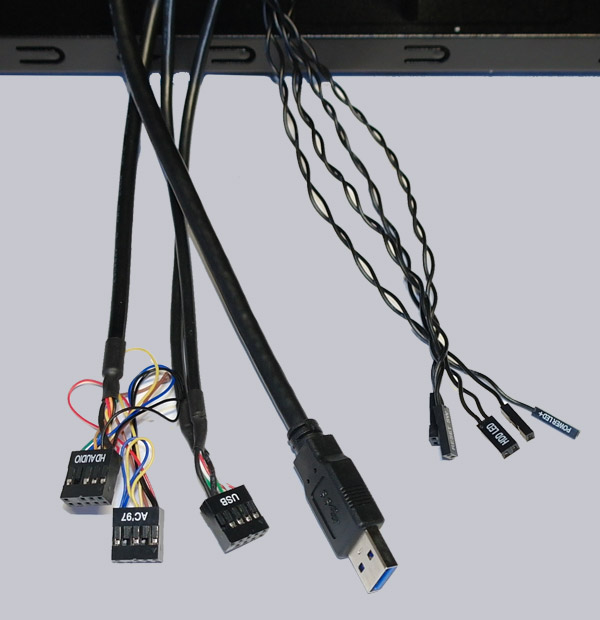 Result and general impression of the Cooler Master Silencio 550 Case …