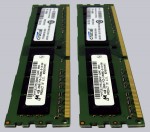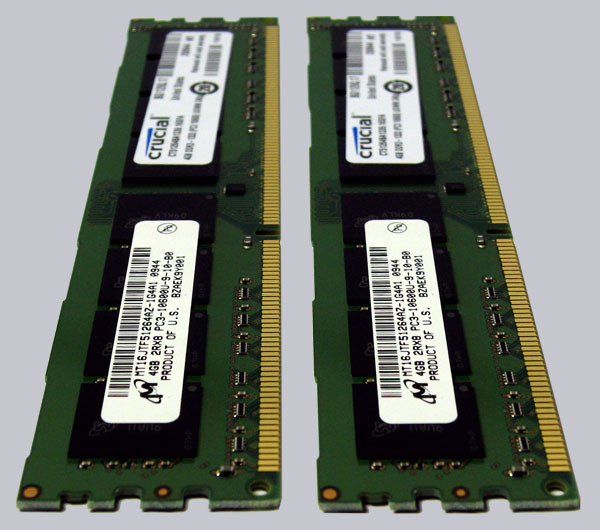 The memory modules are delivered without heat spreader (heatsinks), so it is necessary to measure the RAM temperature for higher overclocking. Alternatively one can mount a passive or active memory cooler, which are available in different versions e.g. at our sponsors like PC-Cooling.de.
Crucial by the way grants lifelong warranty (Limited Lifetime Warranty) for the buyer. All information to manufacturer conditions are of course without guarantee by ocinside.de.
Officially these Crucial modules are designed for the JEDEC standard voltage of 1.50 V for DDR3 modules. The manufacturer timings and latency can be easily reached on this voltage. By the way, the test modules were equipped with Micron D9KLV chips, whereby the assembly can vary however within production.
Here is a more detailed picture of the Micron D9KLV RAM chips: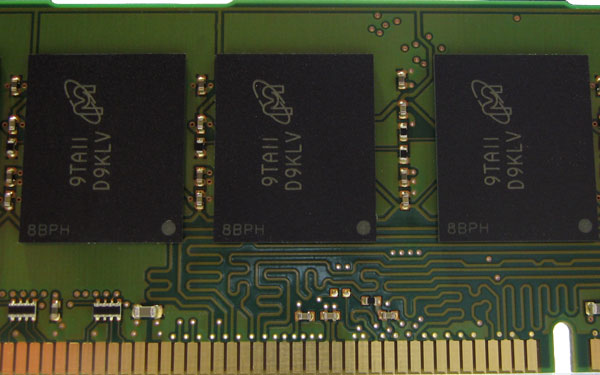 Not 8GB during booting, but only less than 4GB in the BIOS or operating system …
It can occur that the memory capacity is only indicated as approx. 3GB instead of the 8GB, because a 4GB or 8GB DDR, DDR2 or DDR3 RAM size or any size with more than 2GB is still a case sui generis.Here is a guide which contains among other things a table, how much RAM is supported by the respective operating systems.