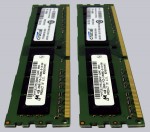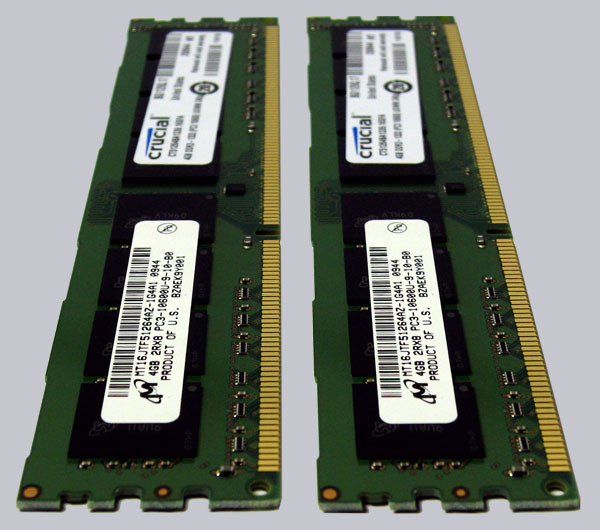 These new Crucial 4GB UDIMM DDR3 modules were announced recently and each module has 4GB per module instead of the so far usual 2GB per module. This capacity makes an enormously high memory upgrade possible for current High-End systems, because with e.g. 4x 4 GB modules it is possible to reach gigantic 16GB DDR3 RAM. This is fantastic for developer of 3D animations and graphic designer, but also for all other power users with a 64 bit operating system. Two of these new Crucial PC3-10600 4GB UDIMM modules were tested as 8GB Dual Channel DDR3 kit in an AMD socket AM3 system, compared with some other RAM kits and overclocked to the maximum limit.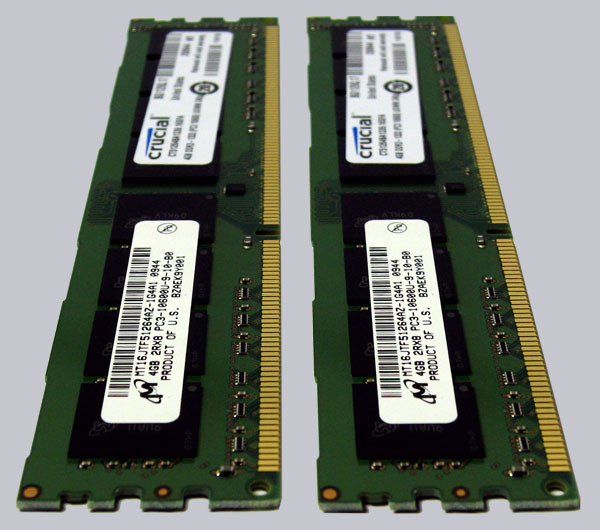 Thanks for the support …
Many thanks for the support with the CT2KIT51264BA1339 8GB PC3 10600 / DDR3 1333 CL9 kit by the manufacturer Crucial.
The 8 GB kit contains 2x 4096 MB 240-pin DIMM DDR3-1333 modules and has a price of approx. 420 Euro (02/2010). Memory modules are available with the upper banner in the Crucial Shop and at our sponsors.
Here you can buy Crucial 4GB DDR3 RAM
The supply of the two 4096MB PC3-10600 memory modules …
In this antistatic plastic packing the two well protected memory modules were supplied: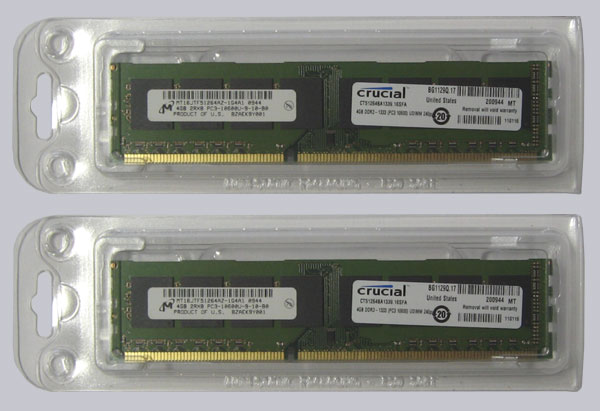 That is contained in the scope of delivery …
Crucial supplies the UDIMM memory modules like always with a quick installation guide.
The plastic packing can be opened very easy, by pressing the back to the rear, to break the two predetermined breaking points and fold up its cover. That's an exemplary Blister packaging, which can be also closed again without any problems: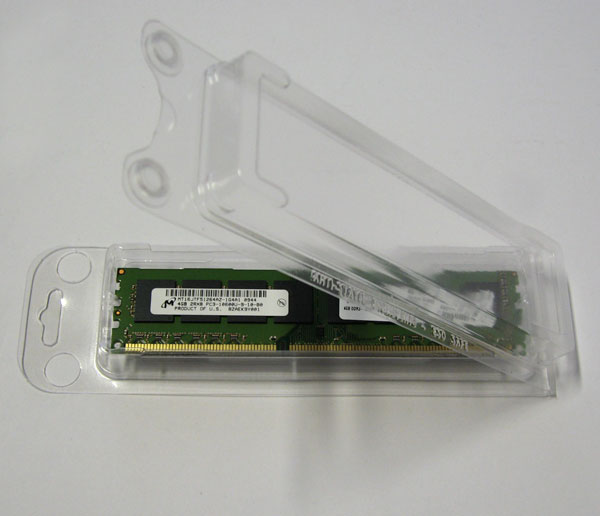 Here is a picture of the quick reference guide provided to install the DIMMs and assist with problem solutions …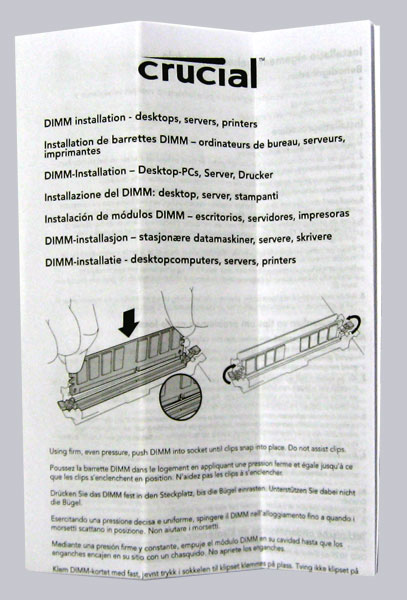 Here is a picture of a CT51264BA1339.16SFA PC3-10600U-9-10-B0 4GB module without packing …