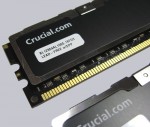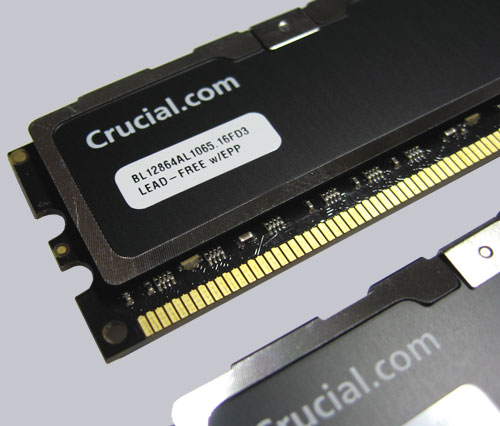 It is a pleasure to test the new Crucial Ballistix Tracer PC2-8500 memory modules, because memory is not the same as memory. Even if the technical data is equal with some other PC2-8500 modules, at least overclocking separates the wheat from the chaff. The DDR2-1066 memory is available as Ballistix Tracer with integrated LED lighting and as Ballistix without LED's, so the choice for the additional modding feature is left to the buyer. One thing is certain, the modules would have received the Redaktion ocinside.de OverClocking Dream Award surely also without memory activity LED's. If you think about the purchase of new DDR2 RAM modules, this overclocking review should be interesting for you.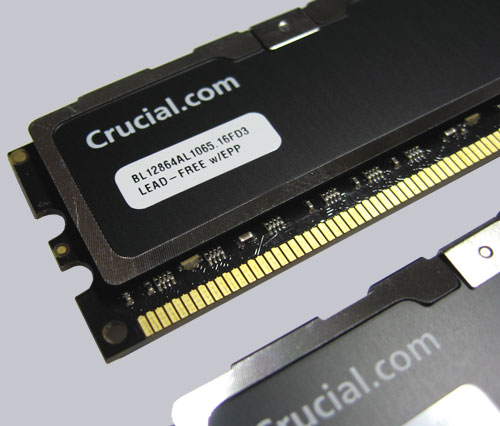 Thanks for the support …
Many thanks for the support with the BL2KIT12864AL1065 Ballistix Tracer 2GB PC2 8500 / DDR2 1066 CL5 kit by the manufacturer Crucial.
The 2 GB kit contains 2x 1024 MB Ballistix Tracer 240-pin DIMM DDR2-1066 (PC2-8500) memory modules and has at present a manufacturer price recommendation of 212 euro (07/2007). They're available with the upper banner in the Crucial Shop and at our sponsors.
The supply of the two 1024MB PC2-8500 memory modules …
In this small box are the two very well protected memory modules: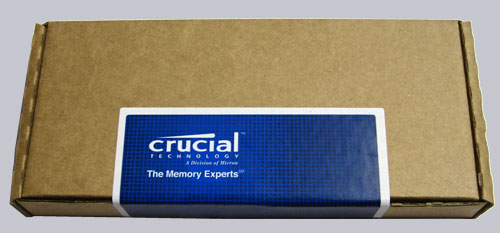 That is contained in the scope of delivery …
Crucial supplies the two memory modules as well as a multilingual installation guide, which should make it possible also for less experienced users to install them easily. Here is a picture of the two well protected Ballistix Tracer memory modules: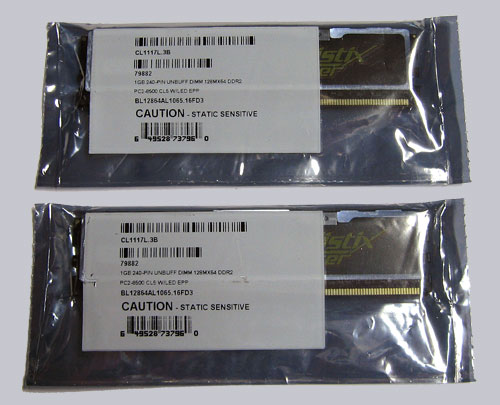 And here's another picture of the nice Crucial Ballistix Tracer modules …