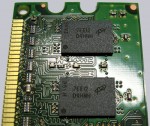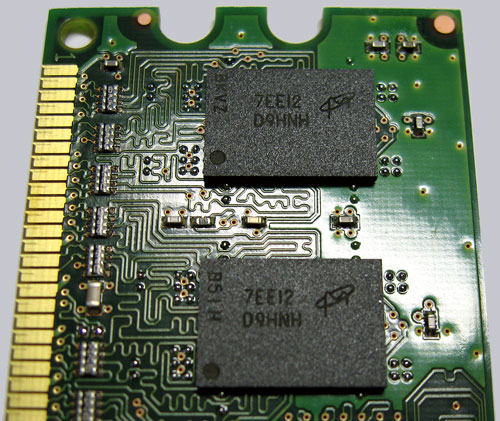 In the last months there were speculations in many forums regarding the Micron ICs used on the very inexpensive Crucial PC2-4200 DDR2 memory modules (e.g. here in our forum). At ocinside.de we've already published several reviews of Crucial PC2-8500, PC2-8000, PC2-6400 and PC2-5300 memory modules, whereby we've recently also tested a 2GB PC2-4200 ECC kit. However the ECC kit was equipped with Elpida memory chips instead of high overclockable Micron D9GMH ICs. Who order the memory modules in online shops, has usually no further information regarding the module assembly and can only trust reviews or experiences of other buyers.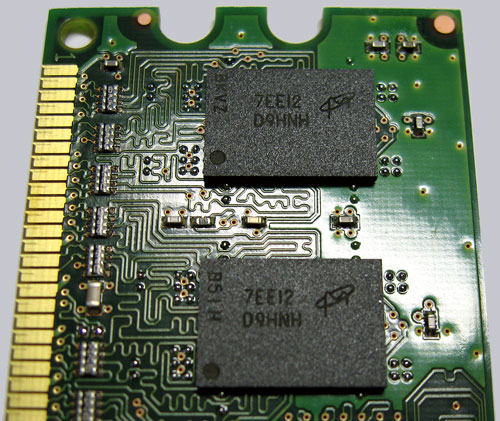 Thanks for the support …
Many thanks for the support with the CT2KIT12864AA53E 2GB PC2 4200 / DDR2 533 CL4 kit by Crucial.
The 2 GB kit contains 2x 1024 MB 240-pin DIMM DDR2-533 (PC2-4200) memory modules and has at present a manufacturer price recommendation of 79 euro (08/2007). They're available with the upper banner in the Crucial Shop and at our sponsors.
The supply of the two 1024MB PC2-4200 memory modules …
The two well protected memory modules are delivered in this box: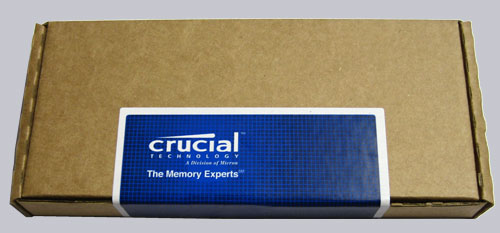 That is contained in the scope of delivery …
Crucial supplies the two memory modules as well as an English installation guide, which should make it possible for less experienced users to install them easily.
Here is a picture of the memory modules with the installation guide: