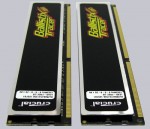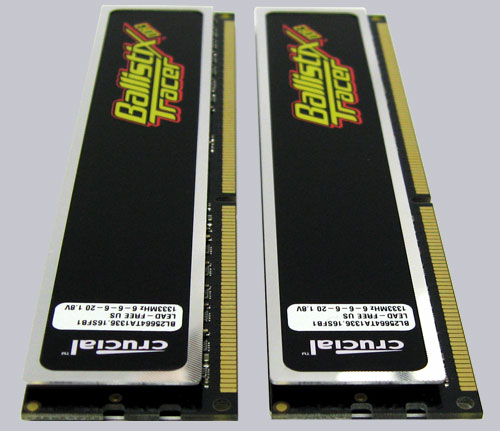 In this Review the performance and the overclocking of a Crucial Ballistix Tracer PC3-10600 CL6 4GB DDR3 kit are tested and compared with 16 Dual Channel kits of previous reviews. Since current AMD processors supports DDR3 memory modules, DDR3 Dual Channel kits got more demand. Because who like to build a new PC system with an AMD Phenom II processor, surely prefer a motherboard with DDR3 Dual Channel support. This OC review will show the difference between DDR3 and DDR2 RAM and the review will also show how far this DDR3 kit can be overclocked on a current AMD 790GX system.
With the introduction of DDR3 support on AMD systems, DDR2 memory modules are still unextinct for AMD, because the integrated memory controller of the new Phenom II CPU supports both DDR3 and DDR2 modules. A newly-made AMD Phenom II system is soon equipped however surely rather with a DDR3 motherboard and DDR3 modules, so that DDR2 Dual Channel kits will be predominantly used for upgrades of existing PC systems.
However, enough development forecasts, let us test the Crucial DDR3 modules.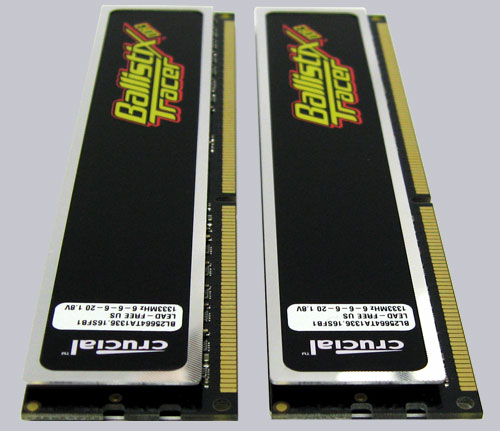 Thanks for the support …
Many thanks for the support with the BL2KIT25664TA1336 Ballistix Tracer 4GB PC3 10600 / DDR3 1333 CL6 kit by the manufacturer Crucial.
The 4 GB kit contains 2x 2048 MB Ballistix Tracer 240-pin DIMM DDR3-1333 memory modules and has at present a price of approx. 70 Euro (10/2009). Memory modules are available with the upper banner in the Crucial Shop and at our sponsors.
The supply of the two 2048MB PC3-10600 memory modules …
In this small box are the two well protected memory modules: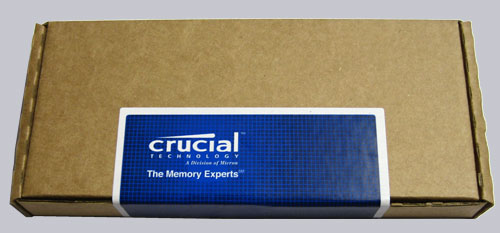 That is contained in the scope of delivery …
Crucial supplies the two memory modules with an English installation guide.
Here is a picture of the two well protected Ballistix Tracer memory modules: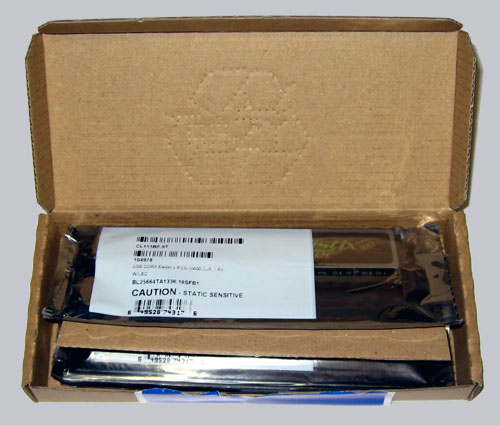 And here is a picture of both Crucial Ballistix Tracer modules …