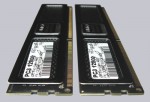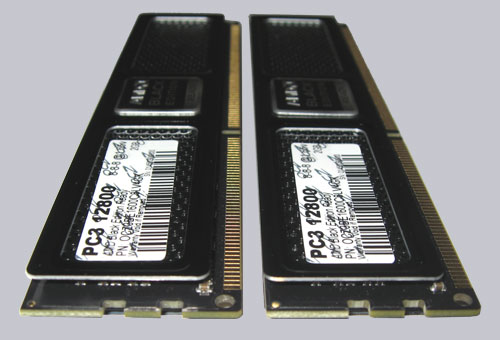 OCZ published a new memory kit with a feature to get high memory performance without manual settings. We are talking about the brand-new OCZ AMD Black Edition PC3-12800 CL8 kit. When the 4GB AMD Black Edition kit is used in conjunction with an AMD Black Edition CPU on an AOD capable motherboard, the RAM settings can be downloaded by the AMD OverDrive software over the Internet and adjusted automatically. The new OCZ AMD Black Edition PC3-12800 4GB kit was extensively tested, overclocked and compared with some other memory modules in the current ocinside.de review.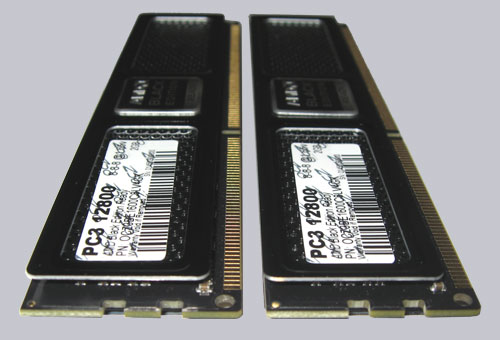 Thanks for the support …
Many thanks for the support with the AMD Black Edition 4GB PC3 12800 / DDR3 1600 CL8 kit OCZ3BE1600C8LV4GK by the manufacturer OCZ.
The 4 GB kit contains 2x 2048 MB AMD Black Edition 240-pin DIMM DDR3-1600 memory modules and has at present a price of approx. 115 Euro (10/2009). Memory modules are available at our sponsors.
The supply of the two 2048MB PC3-12800 memory modules …
In this plastic box are the two memory modules: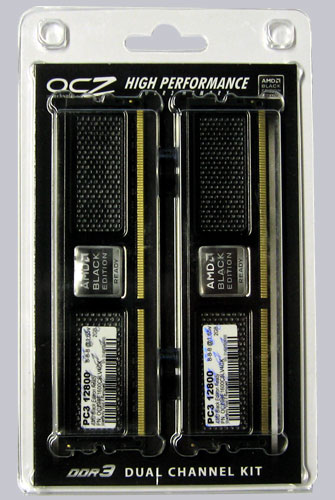 That is contained in the scope of delivery …
The inlay of the package also include a short installation guide of the OCZ modules.
Here is a picture of the installation guide: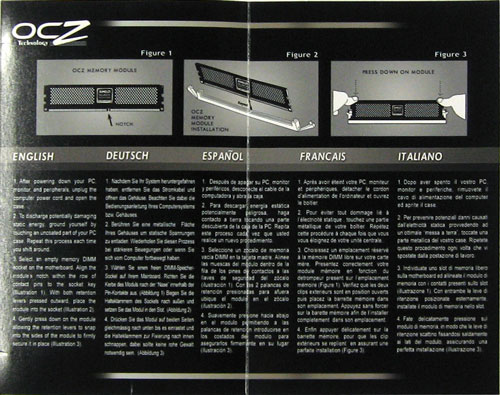 And here is a picture of the mesh styled OCZ AMD Black Edition modules …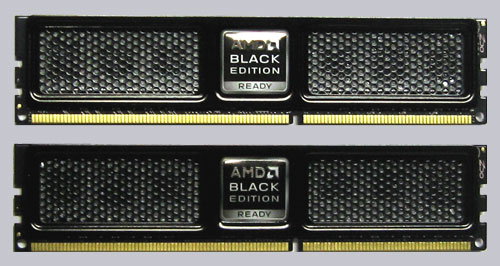 The following picture shows the other side of both OCZ AMD Black Edition modules: