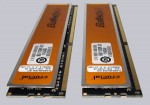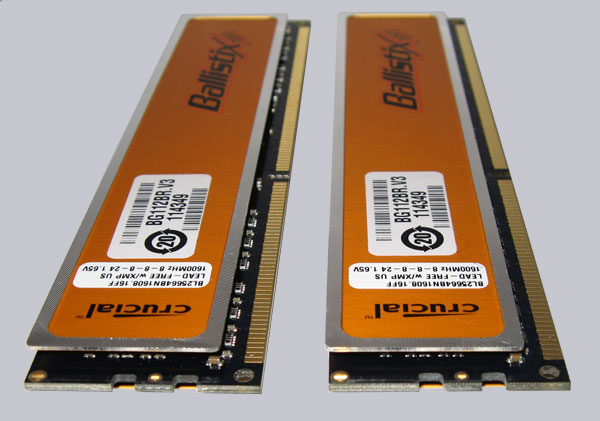 After the recently tested DDR3 Triple Channel memory kit without heatspreader, a new ocinside.de review of a Dual Channel kit with heatsink and higher clock rates is now published. The Crucial Ballistix PC3-12800 CL8 4GB DDR3 RAM kit contains two 2GB modules, which just needs a little voltage increasement to operate at DDR3-1600 CL8. In the current review we will see, how far the memory modules can be overclocked and how the kit performs against other memory modules.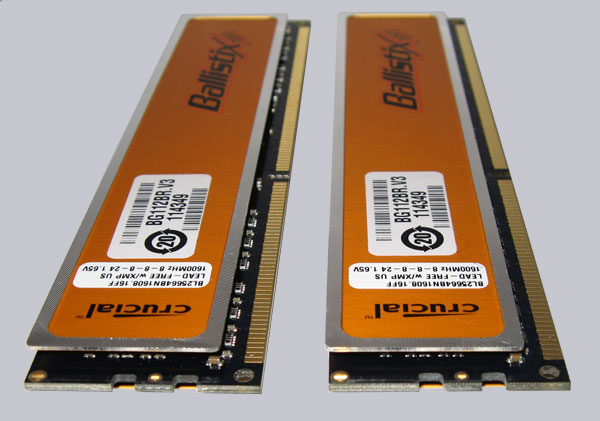 Thanks for the support …
Many thanks for the support with the BL2KIT25664BN1608 Ballistix 4GB PC3 12800 / DDR3 1600 CL8 kit by the manufacturer Cruciall.
The Crucial Ballistix BL2KIT25664BN1608 4GB Dual Channel kit contains 2x 2048 MB Ballistix 240-pin DIMM DDR3-1600 memory modules and has at present a price of approx. 129 Euro (05/2010). The Crucial Ballistix BL3KIT25664BN1608 6GB Triple Channel kit has at review date a price of approx. 193 Euro (05/2010). Memory modules are available with the upper banner in the Crucial Shop and at our sponsors.
Here you can buy Crucial DDR3 RAM.
The supply of the two 2048MB PC3-12800 memory modules …
Both memory modules were well protected supplied in this antistatic plastic packing: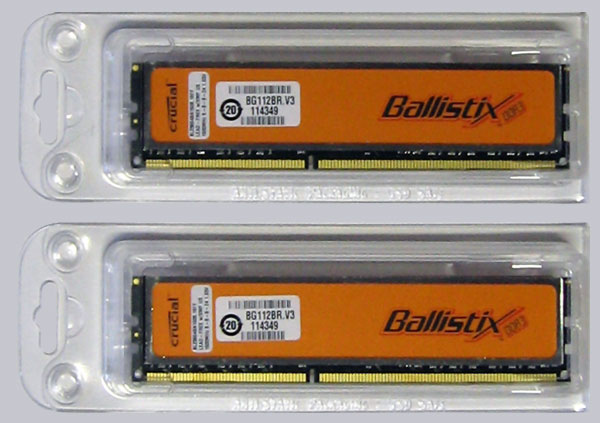 That is contained …
This kit came without a manual, but usually Crucial delivers memory modules usually with a quick installation guide. The plastic packing can be opened very easy, by pressing the back to the rear, to break the two predetermined breaking points and fold up its cover.
This is an exemplary Blister packaging, which can be also closed again without any problems: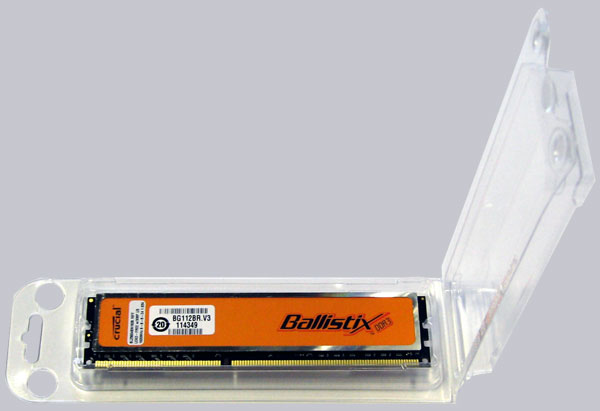 Here is a picture of the two nice looking Crucial Ballistix BL25664BN1608.16FF modules: