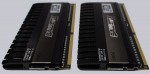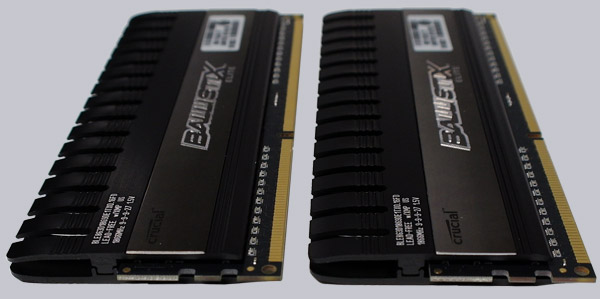 The Crucial Ballistix Elite PC3-14900 16GB RAM kit 1x BLE2CP8G3D1869DE1TX0CEU or 2x BLE8G3D1869DE1TX0CEU reached very fast the maximum overclocking frequency – not the maximum of the memory kit, but the maximum frequency of the motherboard, just with the standard voltage of approx. 1.5 Volt.
Thanks to the integrated XMP-1866 profile it should be also for laymen absolutely no problem to setup the proper values with a XMP capable motherboard, even if it is on some motherboards necessary to do small adjustments as we have seen in our test with the ASRock Z68 Pro3 motherboard. Alternatively of course one can enter all these values also manually in the BIOS and it was not necessary to increase the DDR3 voltage for this Crucial Ballistix Elite PC3-14900 16GB kit to run the modules stable at DDR3-1866.
All in all these new Crucial Ballistix Elite PC3-14900 modules sets new standards and are in the truest sense of the word the Elite modules from Crucial.
Discuss in our forum and exchange experiences …
Here you can buy Crucial DDR3 modules …
Read on in the hardware test area with several hardware reviews …