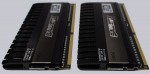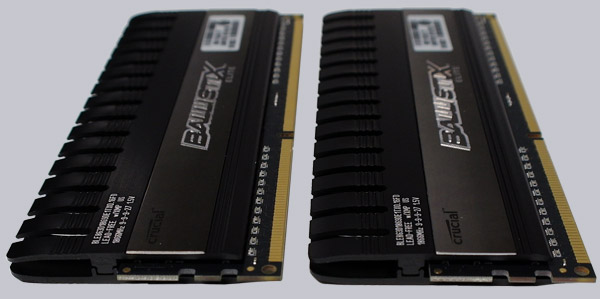 DDR3 memory modules are getting faster, bigger and more inexpensive. This is especially very interesting, when these three factors are included in one DDR3 RAM kit, to meet also the highest requirements. We are talking about the brand-new Crucial Ballistix Elite PC3-14900 CL9 16GB DDR3 kit, which consists of 2x 8GB modules and which should reach the DDR3-1866 of the XMP profile with low 1.5V. Of course we have tested this with an Intel system from ASRock and additionally we overclocked this DDR3 kit up to the limit on an AMD system to find out if this kit is really the Elite. All overclocking results can be compared with several previously tested DDR3 memory.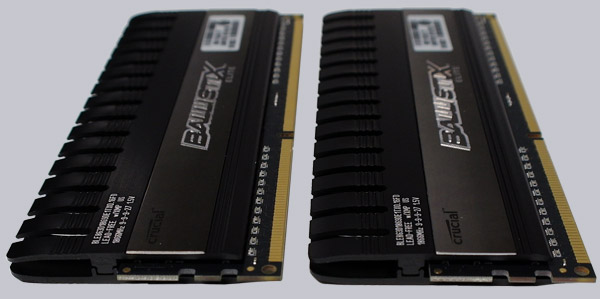 Thanks for the support …
Many thanks for the support with the BLE2CP8G3D1869DE1TX0CEU Ballistix Smart Tracer 16GB PC3 14900 / DDR3 1866 CL9 kit by the manufacturer Crucial.
The Crucial Ballistix Elite BLE2CP8G3D1869DE1TX0CEU 16GB Dual Channel kit contains 2x 8096 MB Ballistix Elite 240-pin DIMM DDR3-1866 memory modules and has at present a price of approx. 200 Euro (05/2012). Memory modules are available with the upper banner in the Crucial Shop and at our sponsors.
Here you can buy Crucial DDR3 RAM.
The supply of the two 8096MB PC3-14900 memory modules …
Both memory modules came well protected in this antistatic plastic packing: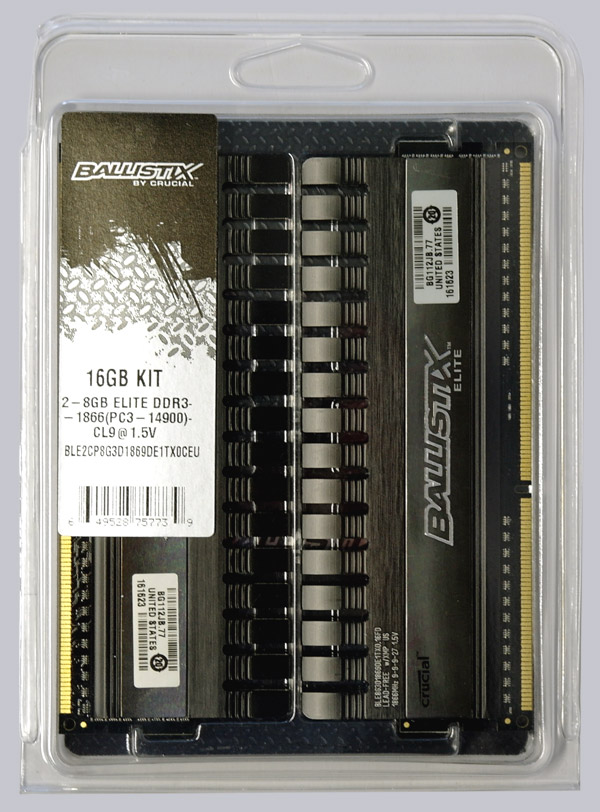 Unfortunately it is necessary to destroy the packing to take out the modules. We're missing the good old Crucial packing, which we could open and close very easy with cutting any plastic.
That is contained …
If you've survived opening this blister packaging, you get rewarded with these beautiful designed Ballstix Elite modules and a short DIMM installation guide inside of the package: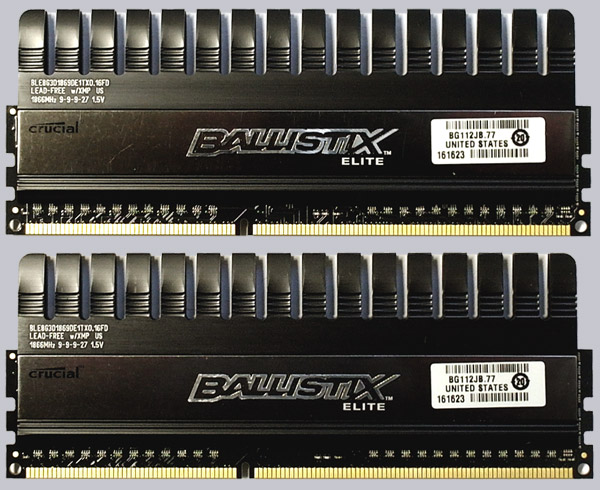 Here you can see the cool design of the Crucial Ballistix Elite modules: