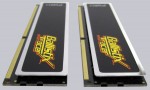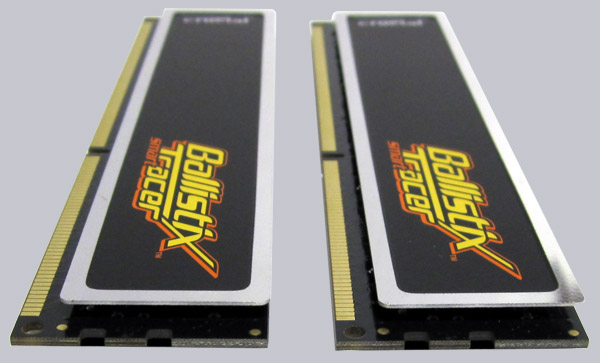 Today, ocinside.de published again an interesting DDR3 memory review. This time the new Crucial Ballistix Smart tracer DDR3-1600 modules are tested, which offers fast timings, high frequencies and a special highlight, in the truest sense of the word. We already know activity LEDs in different colors on the top of the modules and near the pins from several Crucial Ballistix Tracer reviews. But these new Smart Tracer RAM LEDs can be programmed with a special BallistixUtility and additionally the software can show the temperature of the DDR3 memory modules and write it into a log file. The temperature monitoring of the RAM is particularly interesting for overclocking and for us one reason more to overclock these modules up to the limit. Let us see, what these Crucial Ballistix Smart Tracer PC3-12800 CL8 4GB DDR3 kit can offer in addition to colored lighting and temperature monitoring.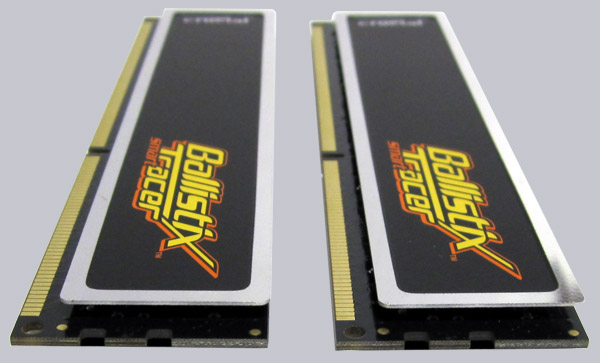 Thanks for the support …
Many thanks for the support with the BL2KIT25664ST1608RG Ballistix Smart Tracer 4GB PC3 12800 / DDR3 1600 CL8 kit by the manufacturer Crucial.
The Crucial Ballistix Smart Tracer BL2KIT25664ST1608RG 4GB Dual Channel kit contains 2x 2048 MB Ballistix Smart Tracer 240-pin DIMM DDR3-1600 memory modules and has at present a price of approx. 77 Euro (04/2011). The modules are additionally available with other LEDs.
Here you can buy Crucial DDR3 RAM.
The supply of the two 2048MB PC3-12800 memory modules …
Both memory modules came well protected supplied in this antistatic plastic packing: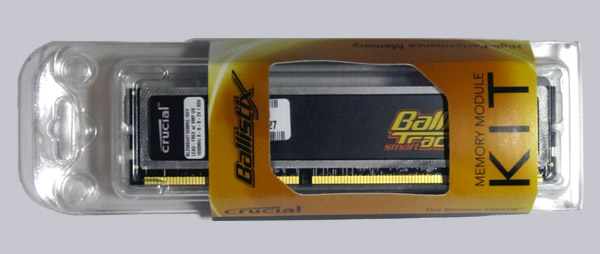 That is contained …
This kit came without a manual, but usually Crucial delivers memory modules usually with a quick installation guide. The plastic packing can be opened very easy, by pressing the back to the rear, to break the two predetermined breaking points and fold up its cover.
This is an exemplary Blister packaging, which can be also closed again without any problems: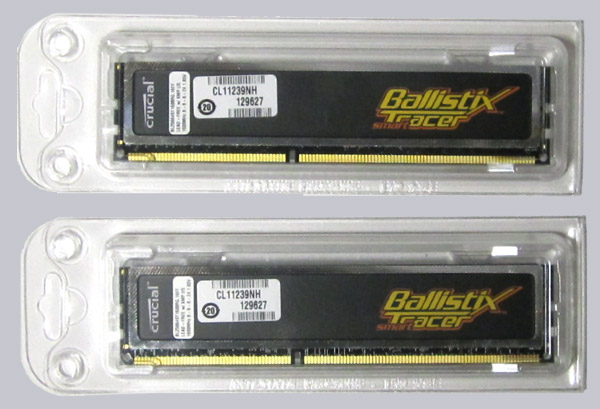 Here is a picture of the two nice Crucial Ballistix Smart Tracer BL25664ST1608RG.16FF modules: