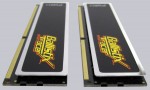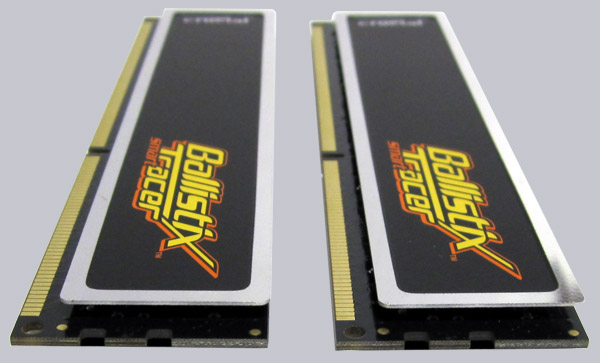 The Crucial Ballistix Smart Tracer PC3-12800 4GB RAM kit 1x BL2KIT25664ST1608RG or 2x BL25664ST1608RG is also at the standard DDR3 voltage well overlockable and reached the fast DDR3-1600 CL8 values at the manufacturer permitted voltage of 1.65V.
Thanks to the integrated XMP-1600 profile it is also for laymen absolutely no problem to setup the proper values with a XMP capable motherboard and alternatively one can enter these values also manually in the BIOS. One should not forget to increase the DDR3 voltage in order to run the modules stable at DDR3-1600.
All in all these new Crucial Ballistix Smart Tracer PC3-12800 modules offers thus not only a lot of BlingBling with their green and red LEDs, but also good overclocking values and very useful features like the RAM temperature monitoring. For higher overclocking results however clearly higher voltage levels were necessary, which would be far outside of the manufacturer defaults and which one should use only at their own risk with better cooling. However, these it made in nay case a lot of fun to test these modules – not only with overclocking, but particularly thanks to the special features.
Discuss in our forum and exchange experiences …
Here you can buy Crucial DDR3 modules …
Read on in the hardware test area with several hardware reviews …