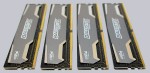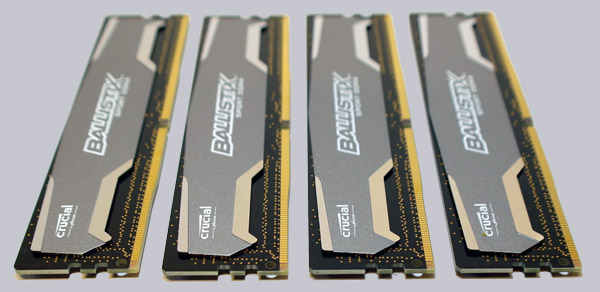 The Crucial Ballistix Sport 4GB DDR4-2400 CL16 BLS4G4D240FSA memory modules are equipped with heat spreader and XMP profile and thus achieve high benchmark results already ex factory.
For overclocking, even the thin heat sinks can be useful with slightly higher memory voltages to achieve better overclocking results. Overall it is well overclockingable, with and without voltage increasement, but as OC Kit we would not call this Crucial Ballistix Sport Kit, because the overclocking results are below the previously tested DDR4-2133 CL15 modules and this cannot be changed even by an XMP profile.
All in all the new Crucial Ballistix Sport 4GB PC4-19200 CL16 modules are a very good choice, if you want to install the modules without overclocking, because one get the higher performance already ex factory out of the box.
Discuss in our forum and share experiences …
Here you can buy the Crucial DDR4 DIMM
Read on in the hardware test area with several hardware reviews …