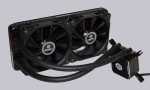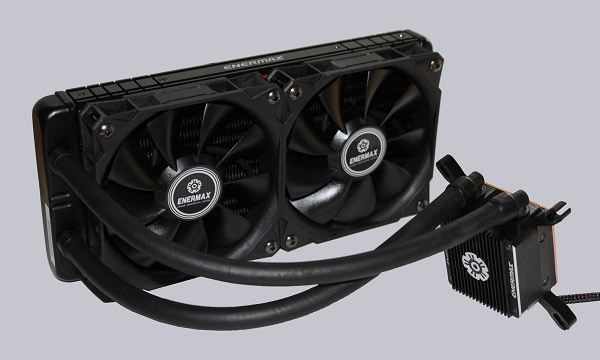 The company Enermax is mainly well known for their high-performance power supplies and their fans. For some time Enermax is offering CPU coolers and even AIO water cooling systems, as we can see in this review. We will see in this review, if the big hit is successful with the Enermax Liqtech 240 and if they prevail against the established competition.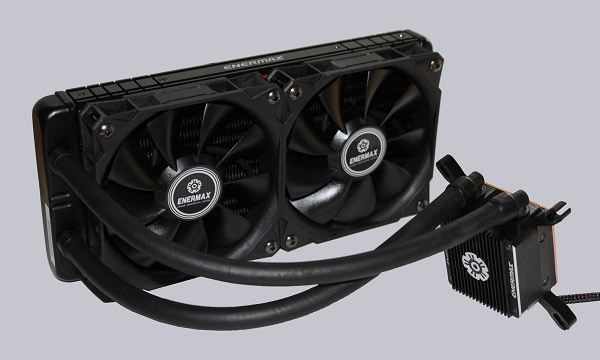 Thanks for the support …
Many thanks for the review to Marauder25 and the fast delivery by the manufacturer Enermax.
The Enermax Liqtech 240 has at review date a price of approx. 95 Euro.
Here you can buy the Enermax Liqtech 240
The delivery of the CPU-Cooler …
Enermax delivered the Liqtech 240 water cooling in this box: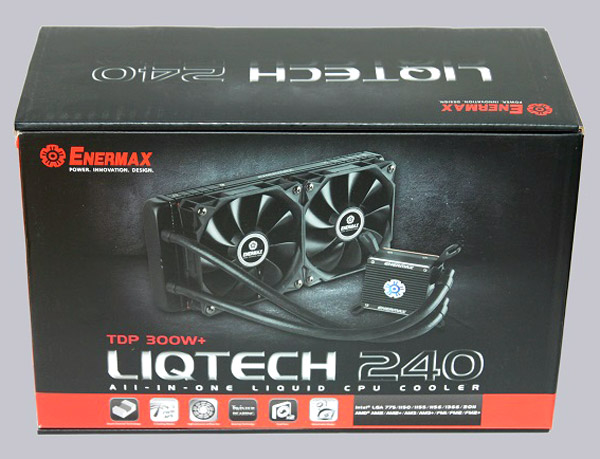 That is contained in the box …
Now let's take a look inside: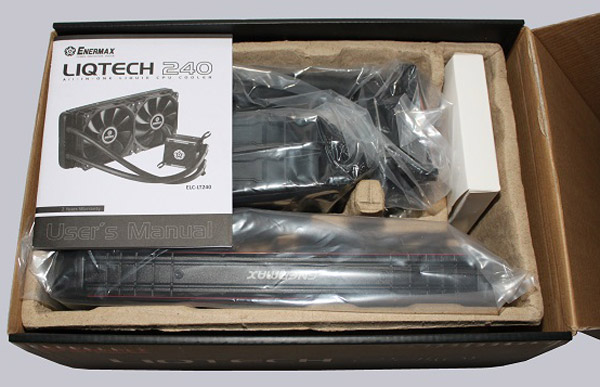 In addition to the AIO water cooler there are two fans, one handbook, a backplate, as well as various mounting hardware included.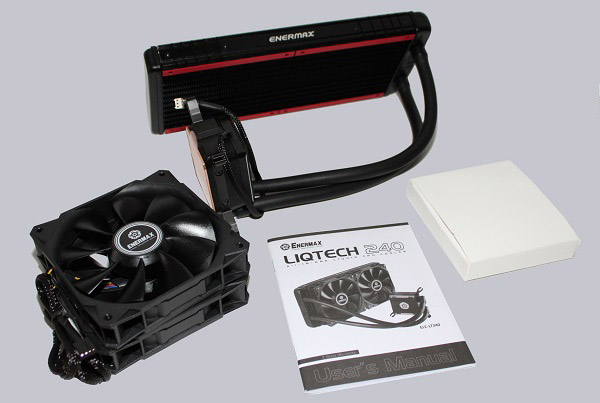 Enermax added a small tube of thermal paste, which due to lack of imprint can not be identified. According to the website it is the Dow Corning TC-5121 thermal grease. Included are also a small adapter cable 4 pin, Molex to 2 pin Fan connector and a 4 pin Y-adapter.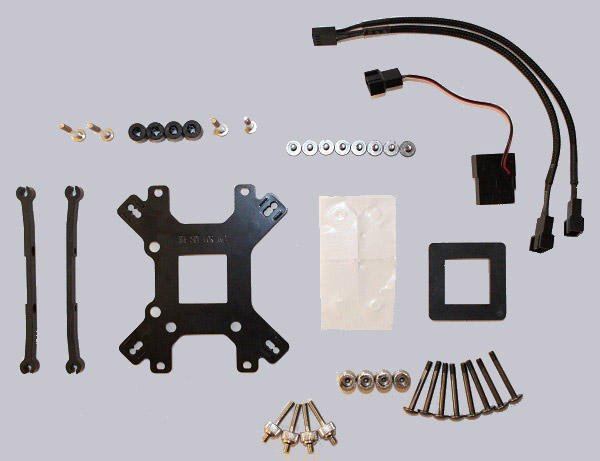 Enermax Liqtech 240 Technical Data …