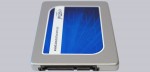 Today, we published a review of the Crucial BX100 1 TB SSD on OCinside.de. Recently, we were able to evaluate the Crucial BX100 500 GB SSD and award it with the OCinside price tip. However, many PC and Mac users hope since the beginning of the first Solid State Drives on inexpensive 1 TB SSDs and this hope is fulfilled with this BX100 1 TB SSD ! In this SSD review, we compare the CT1000BX100SSD1 with the other SSD models from the made by Crucial such as the MX200, MX100, M550 and many other SSDs from other manufacturers.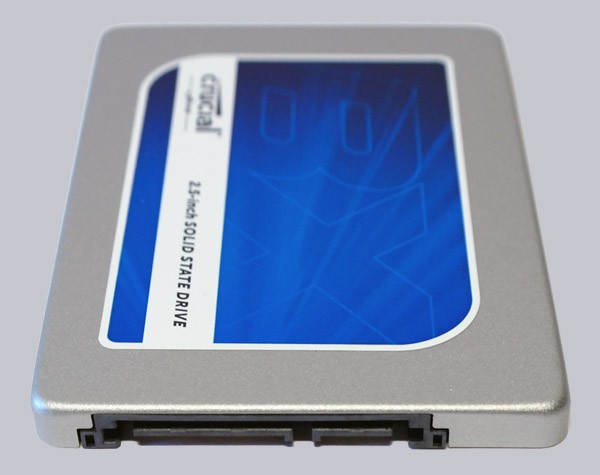 Thanks for the support …
Many thanks for the support with the Crucial BX100 1 TB SSD by the manufacturer Crucial.
The Crucial BX100 1 TB SATA3 2.5″ SSD CT1000BX100SSD1 has at review date a price of approx. 349 Euro (06/2015) and is also available in the Crucial shop.
The Crucial BX100 SSD series includes the following models:
Crucial BX100 120 GB CT120BX100SSD1, BX100 250 GB CT250BX100SSD1, BX100 500 GB CT500BX100SSD1 and BX100 1 TB CT1000BX100SSD1
Here you can buy the Crucial BX100 SSD.
The delivery of the Crucial CT1000BX100SSD1 1TB SSD …
The Crucial BX100 1 TB SSD comes in this small box: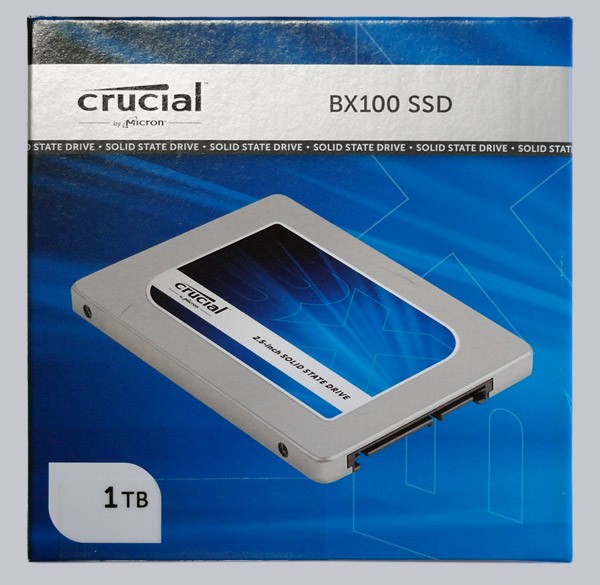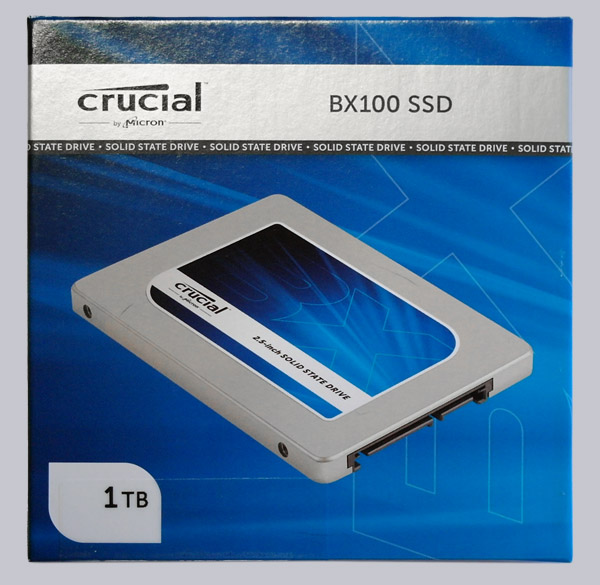 That is contained in the delivery …
Let us open the BX100 box and take a first look inside: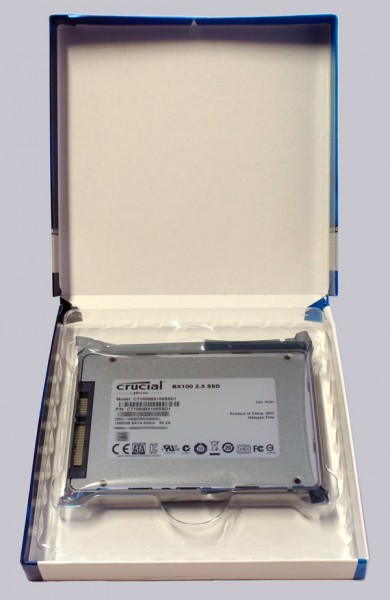 The Crucial BX100 2.5″ SSD CT1000BX100SSD1 well packaged and is delivered together with a 9.5mm adapter. The Acronis True Image HD software activation key like delivered with the MX100 and MX200 is not included nor proper screws for installation: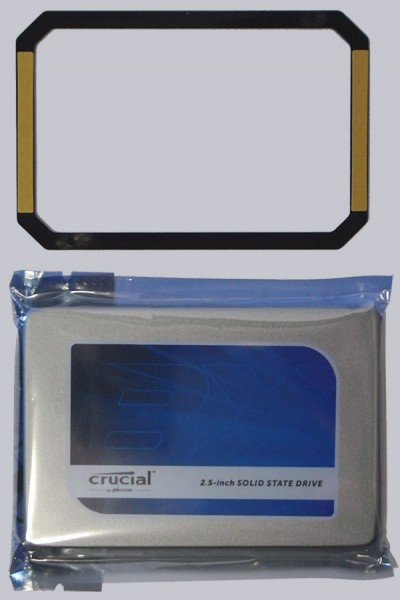 Crucial BX100 1 TB technical data …