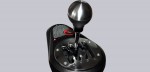 Recently we introduced the Thrustmaster T500RS steering wheel set, which has proven excellently in our review. Although modern race cars today are usually either automatic or have paddle shifters on the steering wheel, one wishes nevertheless now and then a PC shift knob to get the feeling of an old school race car. Exactly this is what Thrustmaster offers with their TH8A Shifter.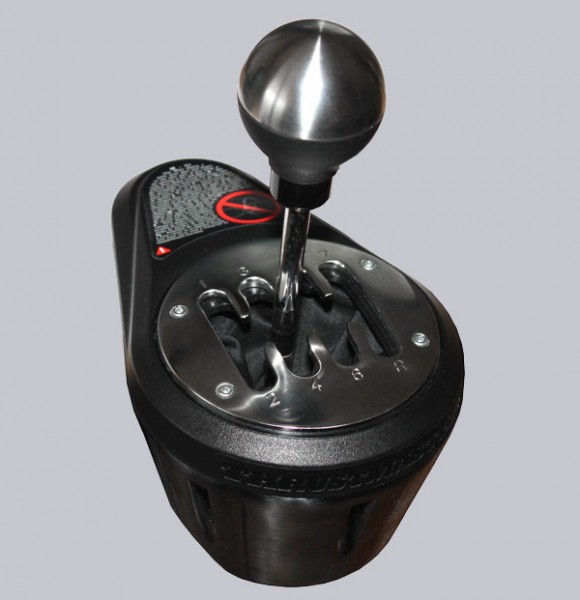 Thanks for the support …
Many thanks for the support with the review to Marauder25.
The Thrustmaster TH8A gearshift (Thrustmaster TX Racing Wheel TH8A Shifter AddOn PC/PS4/PS3/Xbox One) has at review date a price of approx. 140 Euro.
Here you can buy the Thrustmaster TH8A.
The delivery of the Hercules and/or Thrustmaster TH8A shift knob …
Packaged in a large cardboard box …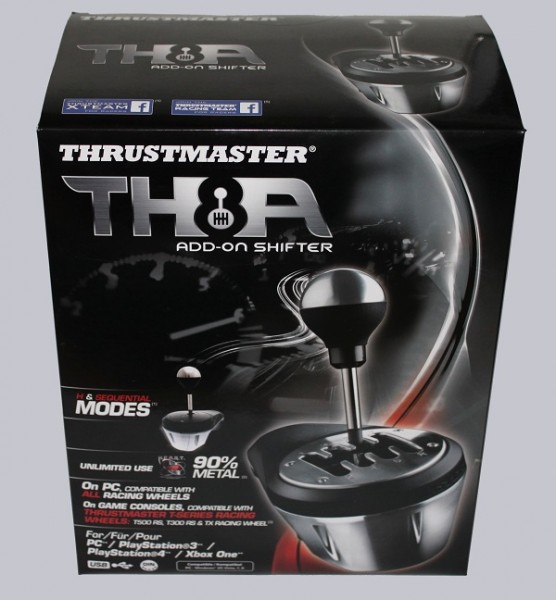 … there is another box …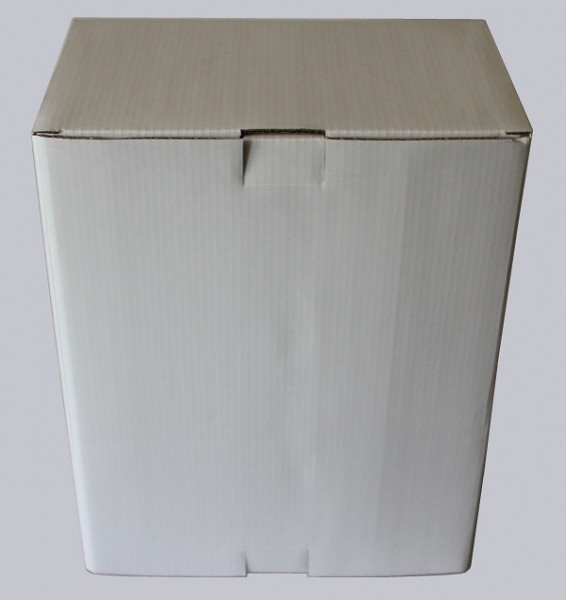 … that finally contains the object of our desire.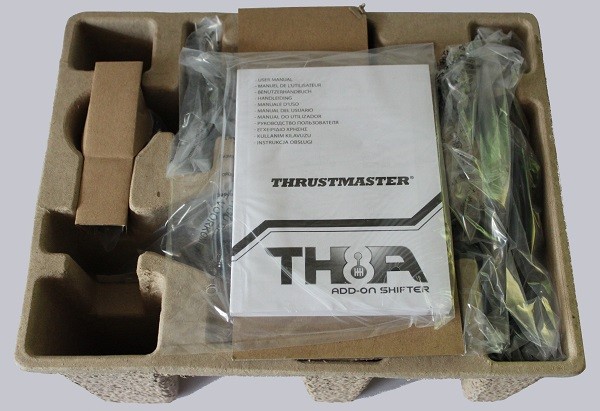 And here we see the complete delivery, the box contains.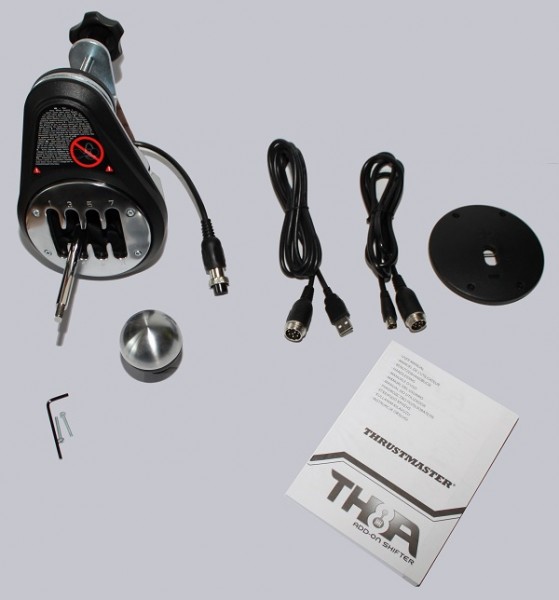 But lets take a look at the technical data before we examine the Thrustmaster TH8A a little more closely.
Thrustmaster TH8A technical data …