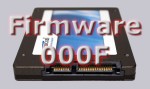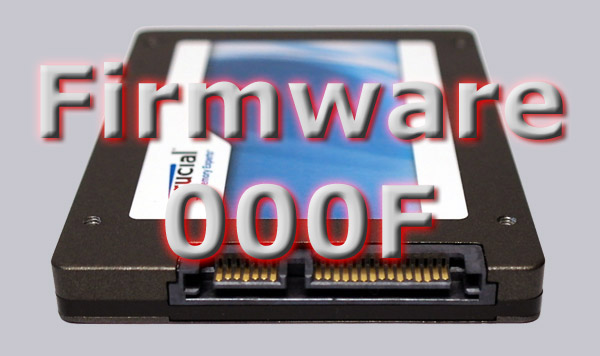 The Crucial m4 2.5″ 256GB SATA3 SSD CT256M4SSD2 achieved with the latest firmware on SATA3 port in AHCI mode the to date highest continously transfer performances and is with these results the best of all SSDs tested at ocinside.de so far.
Regarding the firmware we recommend at least an update to the firmware version 0309, whereby apart from the performance also security plays an important role, which is again improved in the firmware version 000F according to Crucial. So one should take some time, make a backup of the data and make an update to at present most current firmware version 000F, which was published on Crucial's support page, yesterday.
The Crucial CT256M4SSD2 256GB MLC Solid State Drive with Marvell Controller and 25nm Micron NAND was tested both in the current AHCI mode, and in legacy IDE mode, whereby the AHCI mode showed as with most SSDs clear advantages. So one should thus operate this Crucial m4 2.5″ 256GB SATA3 SSD necessarily in AHCI mode.
The enormously high speed of the SSD became clear with everyday tasks at the PC, because a Microsoft Windows 7 Ultimate boot procedure took only unbelievable 7 seconds ! The complete boot time inclusive BIOS post and Windows 7 start took thereby only approx. 22 seconds.
All in all the new Crucial m4 256GB SSD with a current firmware is a very good choice for users, who like to achieve very high transfer rates on a current Windows Vista or Windows 7 operating system and SATA3 interface in AHCI mode. The Crucial m4 256GB 2.5″ SSD reached the best performance of all SSDs tested at ocinside.de so far and offers additionally an excellent cost-performance ratio. Thus the Crucial m4 256GB SSD earned our Redaktion ocinside.de Overclocking Dream Award 04/2012.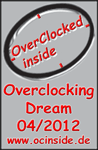 Discuss in our forum and exchange experiences …
Here you can buy the Crucial SSD …
Read on in the hardware test area with several hardware reviews …