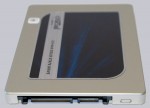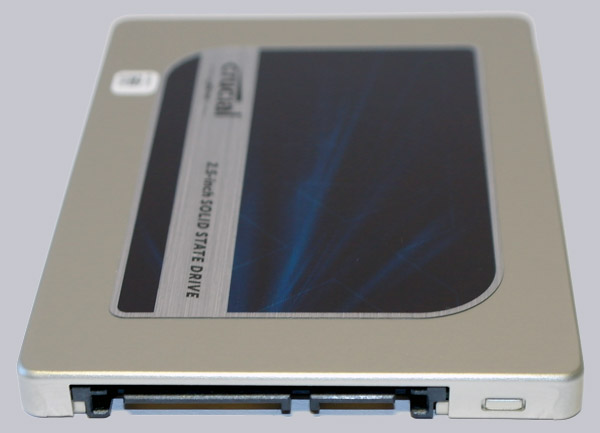 With the Crucial MX200 2.5″ 512GB SATA3 SSD CT500MX200SSD1 Crucial has developed a very powerful SSD with a high read and write performance and especially some new features.
The Crucial MX200 512 GB MLC Solid State Drive with Marvell controller and 16nm Micron NAND is tested both in the preferred AHCI mode, as well as in legacy IDE, but using AHCI mode showed significant benefits as with our previous SSD Tests, so we strongly recommed AHCI.
As clearly can be seen on the benchmarks, the speed is on a similar high level like the Crucial M550 and the Crucial MX100 SSD. A closer look at the technical specifications also shows that this product is not about breaking new speed records, but rather increased data integrity and reliability even with high usage. The Crucial M550 and MX100 was specified with up to 72TB TBW (total bytes written) and this new Crucial MX200 500 GB SSD is specified with 160TB bytes written, representing 87 GB per day over a period of 5 years ! This information is important not only for the warranty, but speaks for a very high durability of the NAND cells. Who wants to know more about TBW, finds numerous data and formulas at Micron and in the JEDEC SSD specifications.
So, all in all the new Crucial MX200 500GB SSD reaches not only a very high write and read performance, but scores especially with new technologies and a surprisingly high reliability.
Discuss in our forum and exchange experiences …
Here you can buy the Crucial SSD …
Read on in the hardware test area with several hardware reviews …