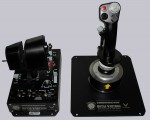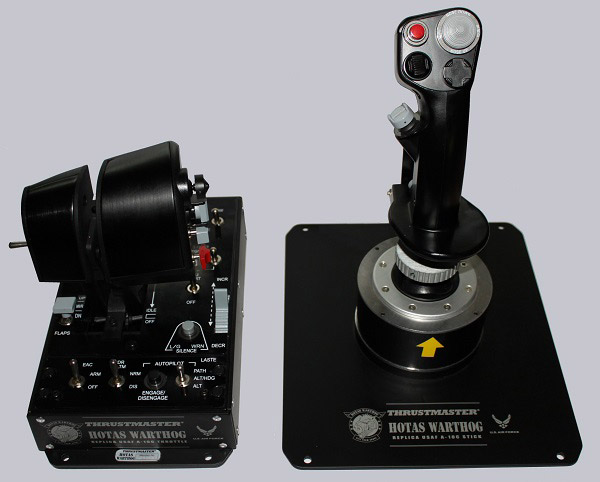 Some older gamer might still remember it … One of the most famous joystick in the world was the Atari CX-40 – an orange button with a black handle. Nearly 30 years later, the technology has made great progress so that we can proudly present the latest generation of joysticks today – the Thrustmaster Hotas Warthog. In fact, it is a set of two devices. As the name implies, HOTAS means Hands On Throttle And Stick. So take your seat, bring your seat in an upright position, fasten your seat belt, stop drinking and smoking. We are now taking off !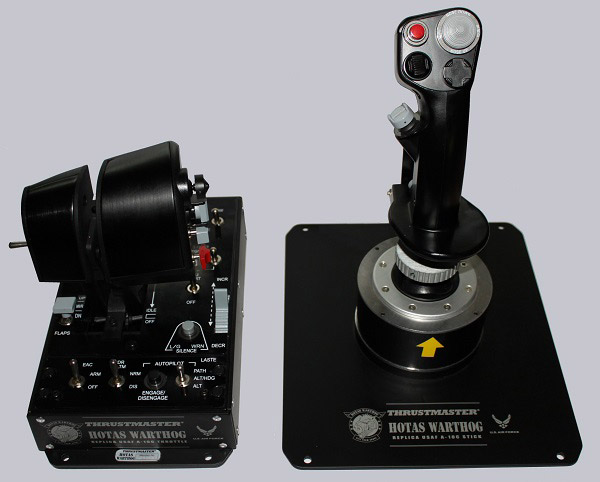 Thanks for the support …
Many thanks for the support with the review to Marauder25.
The Thrustmaster Hotas Warthog 2960720 has at review date a price of approx. 329 Euro. The Flight Stick is also available without throttle (2960738) and a price of approx. 149 Euro.
Here you can buy the Thrustmaster Hotas Warthog.
The delivery of the Thrustmaster Flight System …
The Hotas Warthog is delivered in a large 7kg heavy box.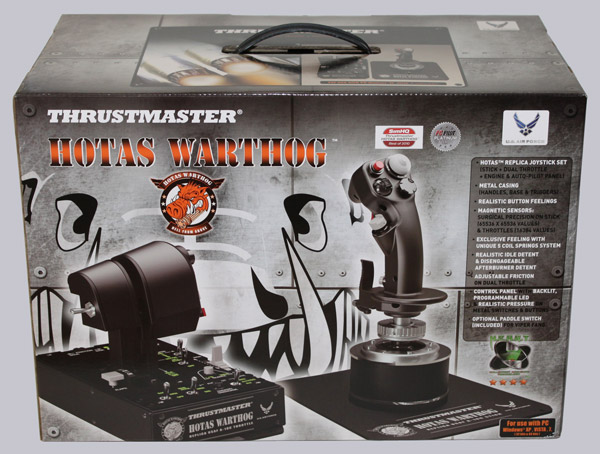 The text on the back, we will not read for you here, understandably, but the most important facts follow in the technical data.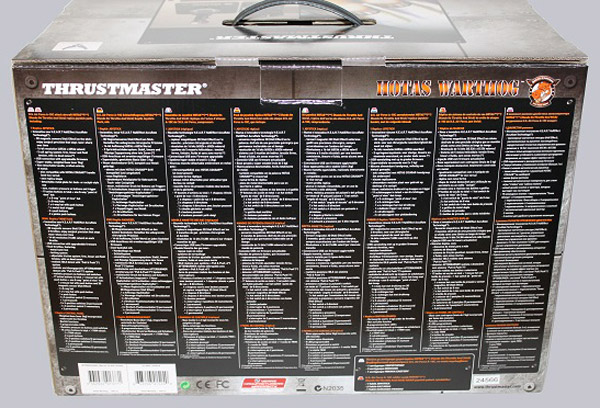 Thrustmaster Hotas Warthog accessories …
After opening the box, we initially see only two styrofoam boxes.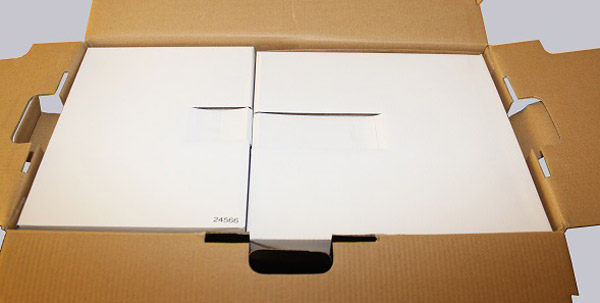 These contain finally the object of our desire.
Let's start with the throttle control::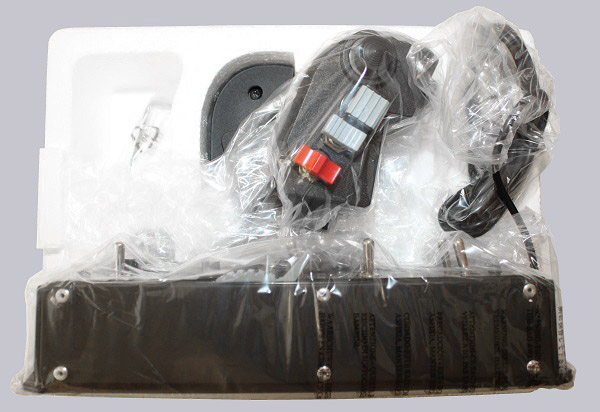 As addition, we receive a small allen wrench, a booklet and the base unit with mounted thrust levers.
In the second box is then located the main part of this set.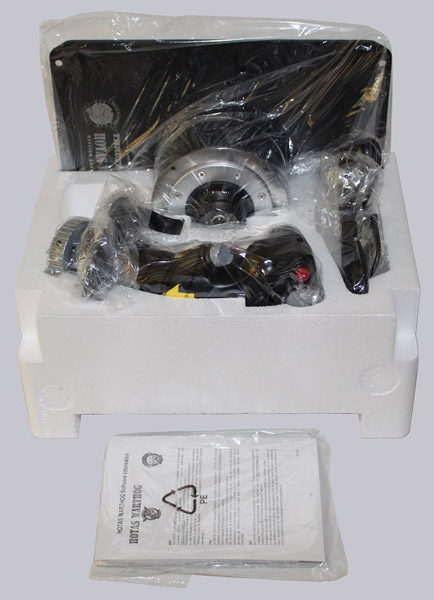 Here you recognize very good that the stick can be dismantled from the main unit.
Other additions are not included in the package. There is an optional accessories we want to talk about later. But now we come to the technical data of the Hotas Warthog Thrustmaster.
The technical data of the Thrustmaster Hotas Warthog …