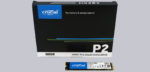 Result and general impression …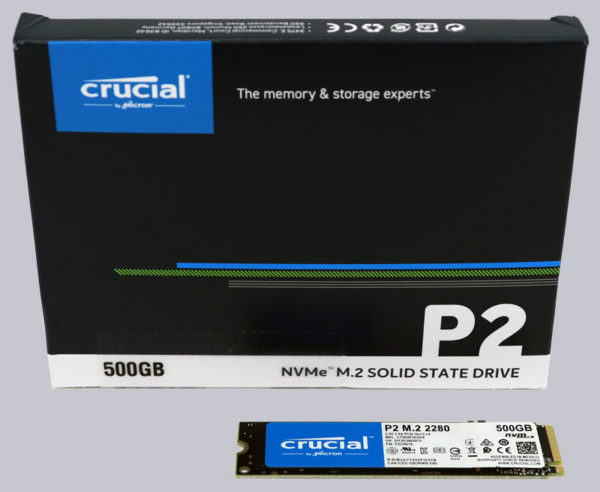 The Crucial P2 500GB M.2 NVMe SSD CT500P2SSD8 delivers very high sequential read and write rates and shows no weaknesses even with large data transfers despite its low price!
As we could clearly show in the test, the P2 500GB M.2 NVMe with Phison PS5013-E13 controller and Micron 64 Layer 3D TLC NAND can therefore be quite convincing.
In addition, the Crucial P2 offers a power failure protection to increase data security and an adaptive temperature protection.
The Crucial P2 500GB M.2 NVMe SSD is specified with high 300 TBW (total/tera bytes written), equal to approx. 165 GB per day over a period of 5 years. These specifications are not only important for the warranty (Crucial now offers a limited 5-year warranty), but also speak for the high durability of the NAND cells. If you want to know more about TBW, you will find numerous data and formulas at Micron and in the JEDEC SSD specifications.
All in all the second NVMe PCIe SSD from Crucial with Phison controller and 3D TLC technology could convince us and delivers a good pedant to the Crucial P1 SSD.
Discuss in our forum and share experiences about the Crucial P2 M.2 …
Here you can order the Crucial P2 SSD at a reasonable price …
Read on in the hardware test area with several hardware reviews …