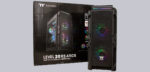 Today we are testing here at OCinside.de the large Level 20 RS ARGB Midi Tower PC case from Thermaltake. It is equipped from factory with a conventional 120mm fan and two 200mm fans, which have addressable RGB lighting. It can also be equipped with up to four radiators for advanced custom water cooling. What else it has to offer is revealed in the following product review.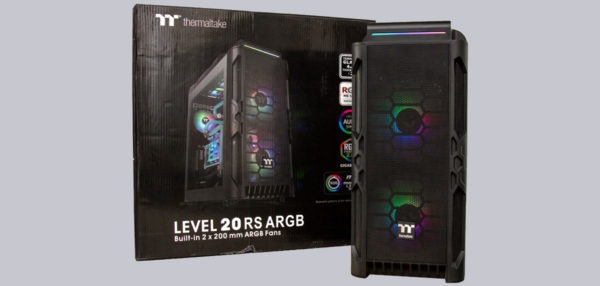 Thanks for the support …
Thanks for the support to Daniel and the manufacturer Thermaltake.
The Level 20 RS ARGB PC chassis has at review date a price of approx. 160 Euro.
Here you can order the Level 20 RS ARGB at a reasonable price.
The delivery of the Thermaltake Level 20 RS ARGB Midi Tower …
The large Midi Tower from Thermaltake comes in a massive black cardboard box, which shows a complete PC system with custom water cooling and several RGB fans on the front. Clearly the enthusiastic PC gamer is the declared buyer target group.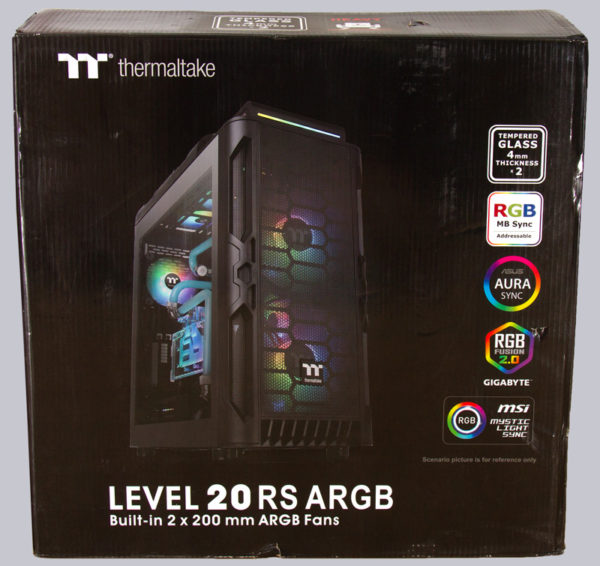 The imprint on the top of the carton already betrays that you get some material value for your money. The package weighs 22 kilograms!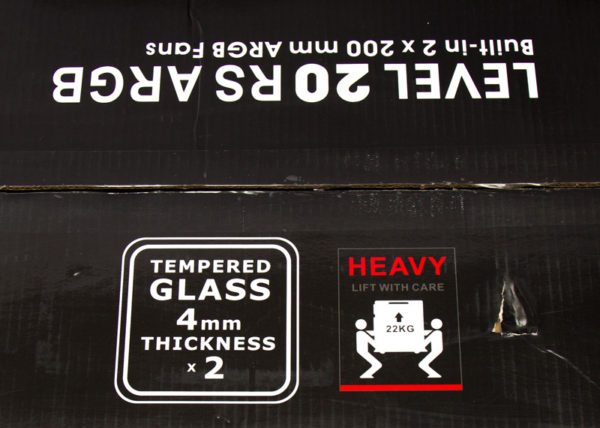 The large 20cm fans with ARGB LED lighting are mentioned on all sides of the packaging. They are a main feature of the Midi Tower.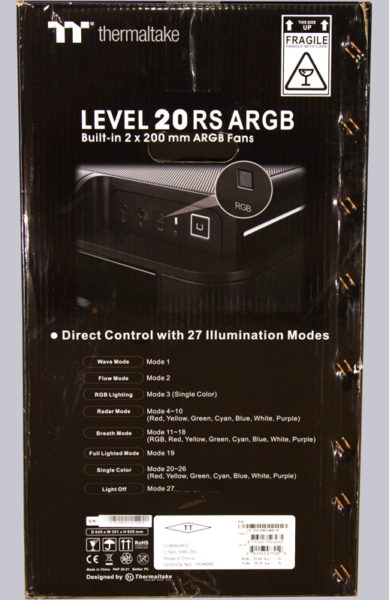 The thick cardboard and solid foam elements protect the PC case securely during transport.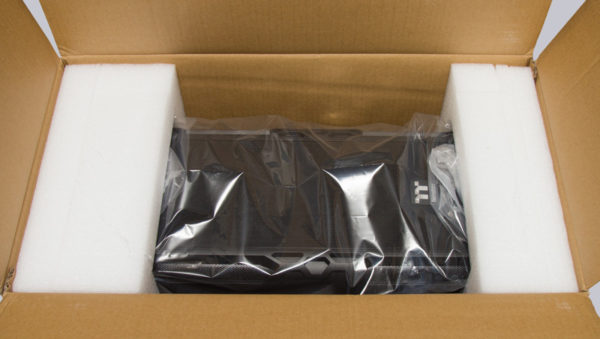 Unpacked, the mighty tower is an impressive sight! The designers certainly didn't want to convey simple elegance, because the elaborate honeycomb structures on the front and top set clear accents.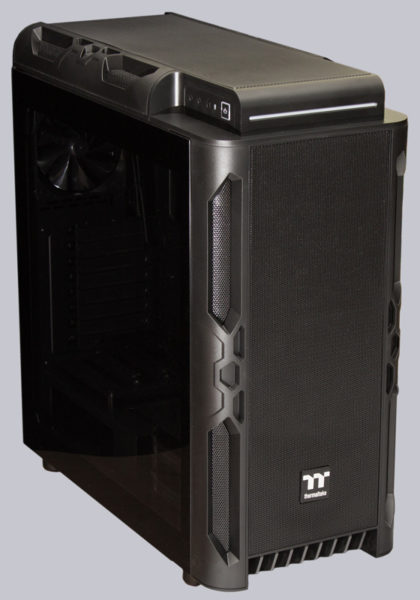 Zubehör …
As accessories Thermaltake includes two RGB connection cables, cable ties, a comprehensive set of screws and even a piezo buzzer as PC speaker.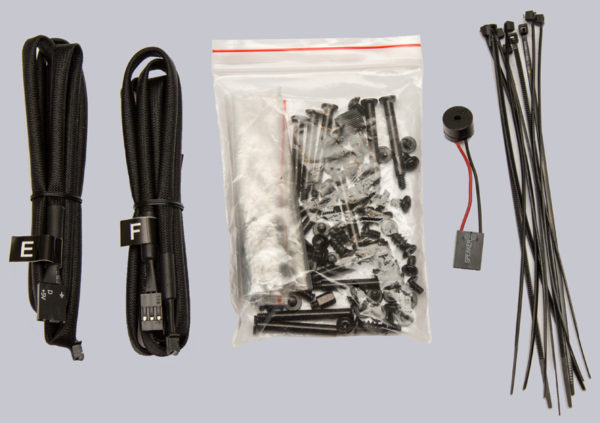 You also get a printed manual for the most important assembly steps when assembling a PC. Unfortunately the use of the RGB adapter cables and how to connect them to the mainboard is not explained in it. Also the included RGB controller is not mentioned at all. There is also no more comprehensive manual available online. If you have any questions, please feel free to contact the friendly members in the helpful OCinside.de forum (English and German).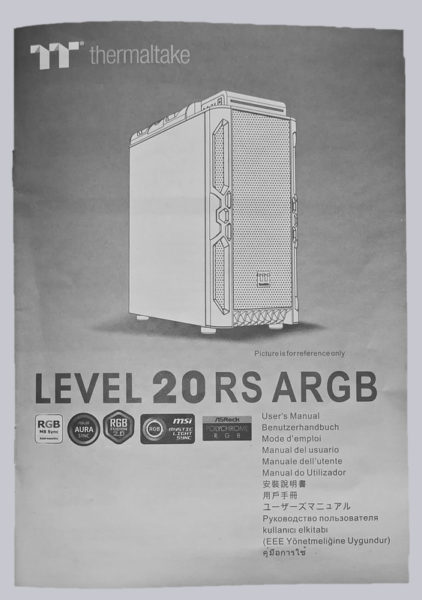 Thermaltake Level 20 RS ARGB Midi Tower technical specifications …