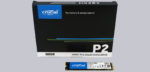 After the recently tested Crucial P1 M.2 NVMe SSD we are looking at the brand new Crucial P2 M.2 NVMe SSD series on OCinside.de today and let them compete against dozens of current SSDs.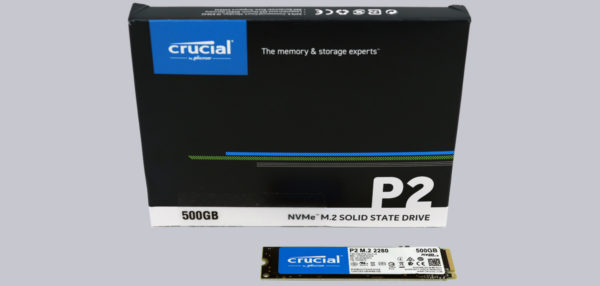 Thanks for the support …
Thanks for the support with the Crucial P2 500GB NVMe SSD to the manufacturer Crucial.
The Crucial P2 500GB M.2 NVMe SSD CT500P2SSD8 has a price of about 70 Euro at the review date and is also available in the Crucial Shop.
The Crucial P2 SSD series currently includes the following models:
Crucial P2 SSD 250GB M.2 CT250P2SSD8, Crucial P2 SSD 500GB M.2 CT500P1SSD8 and Crucial P2 SSD 1TB M.2 CT1000P2SSD8
The read and write rates are given with different performance depending on the SSD capacity and the lifetime with different TBW (Total Bytes Written) values depending on the capacity. A larger Crucial P2 SSD is somewhat faster in read performance and is designed for more data transfer. The write performance of the P2 500GB SSD is slightly lower than the smaller P2 250GB SSD.
Here you can order the Crucial P2 SSD.
The delivery of the Crucial CT500P2SSD8 SSD …
The Crucial P2 500GB M.2 NVMe SSD was, like the previous Crucial P1 and Crucial BX500, again packed in a small box.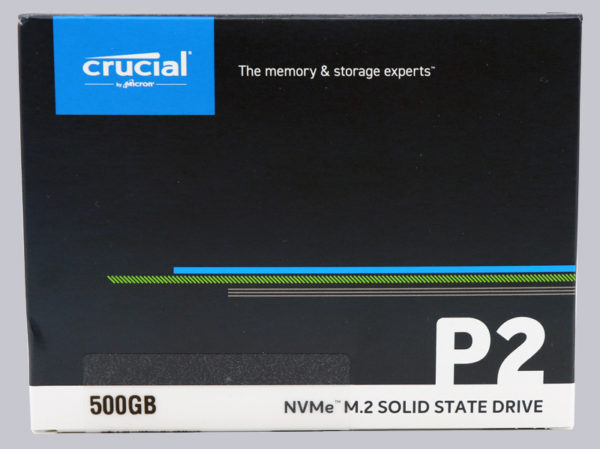 On the back you can see directly where you can download instructions, firmware updates and a data transfer software. Alternatively, we offer some manual SSD copy instructions in our forum.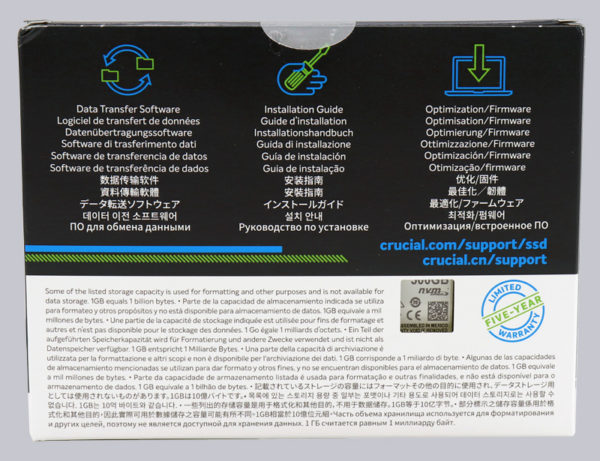 This is included in the delivery package …
Included in the small box is a blister pack, which can be opened and closed comfortably and above all completely without scissors.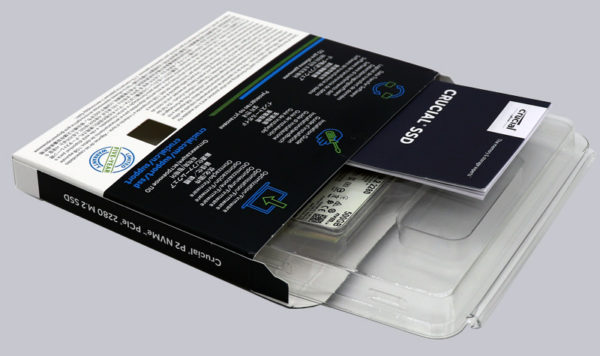 Included in the scope of delivery are the Crucial P2 M.2 SSD CT500P2SSD8 and a small booklet with information about the warranty. A M.2 screw has been omitted, since they are usually supplied by the mainboard manufacturers anyway.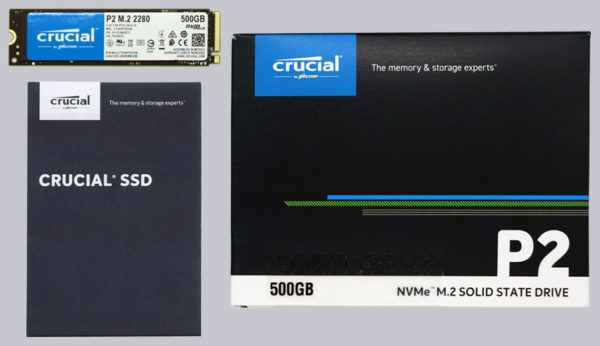 Crucial P2 500GB M.2 NVMe technical specifications …