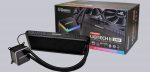 Installation …
For assembly, the appropriate bracket as described in the instructions …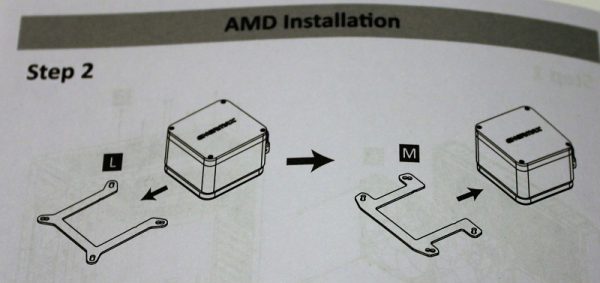 … is simply plugged into the side of the cooler.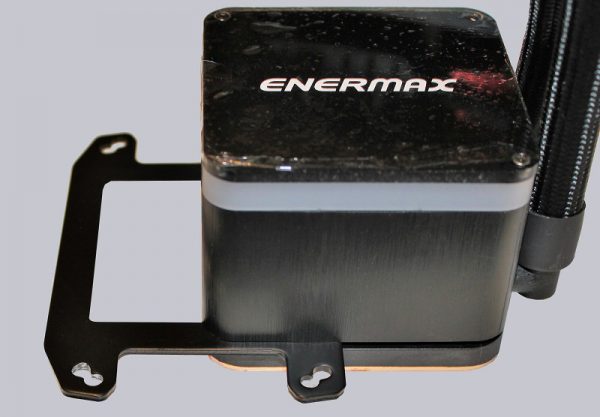 Then we prepare the backplate.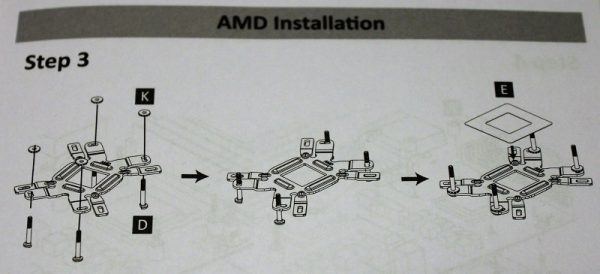 Screws are fixed using black plastic discs …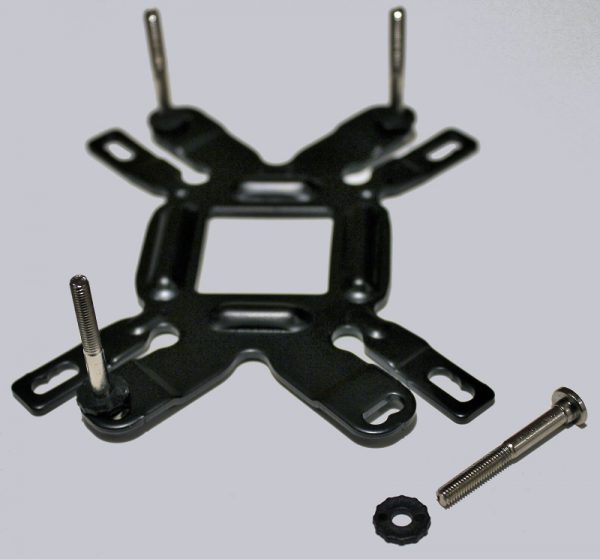 … and the inner part of the backplate insulated by adhesive surface.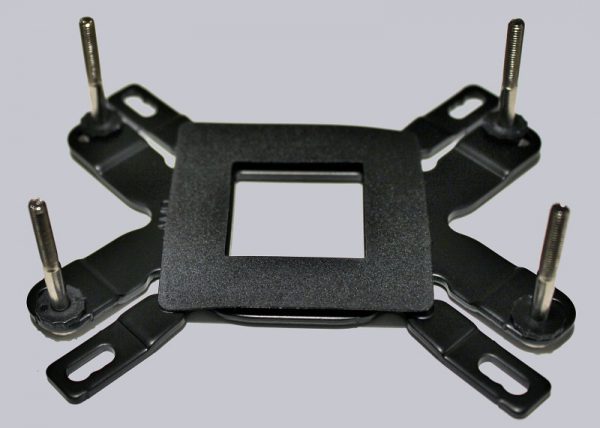 Now we can fix the backplate to the mainboard with the help of round plastic spacers.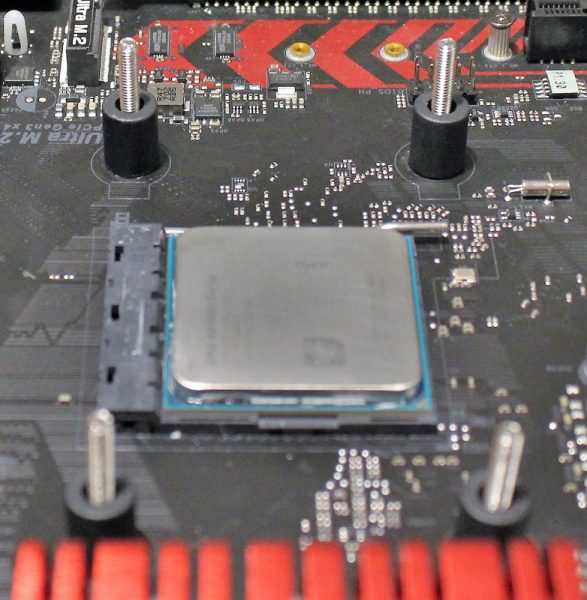 Finally, the cooler is screwed down with thumbscrews including springs.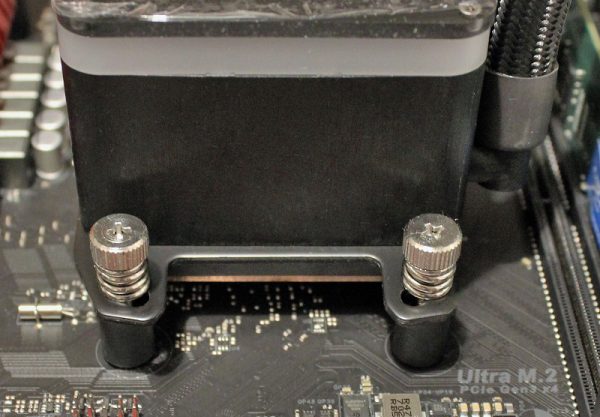 After a lot of work steps and small parts, we are rewarded with a fixed cooler.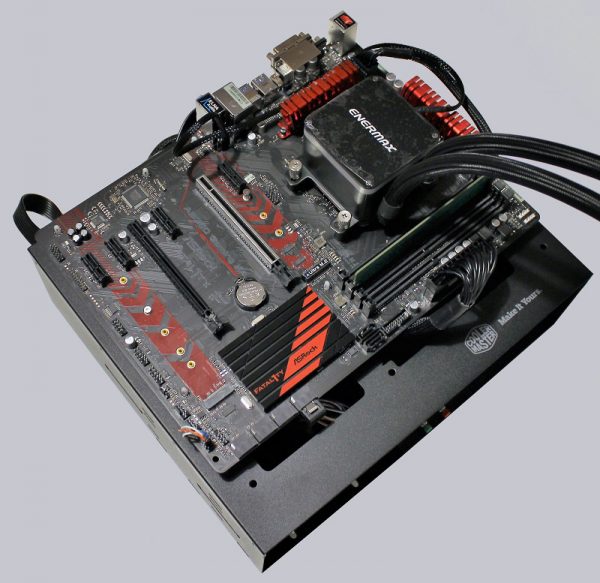 Although the installation is therefore also to do for inexperienced, but we've already tested quite simpler solutions.
Enermax LiqTech II 280 test setup and results …