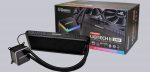 Construction, design and features …
Let's start with the construction of the two fans. They have attached rubber elements on both sides for decoupling in the corners. The design is kept in a relatively simple black.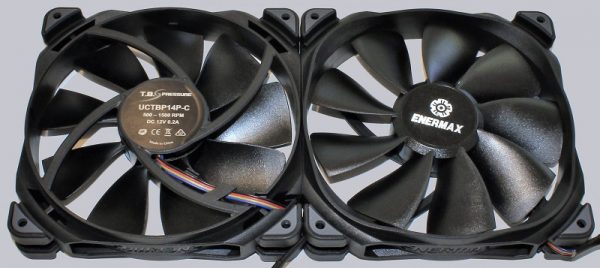 The CPU cooler and the radiator come again extra packed, so that nothing comes to harm.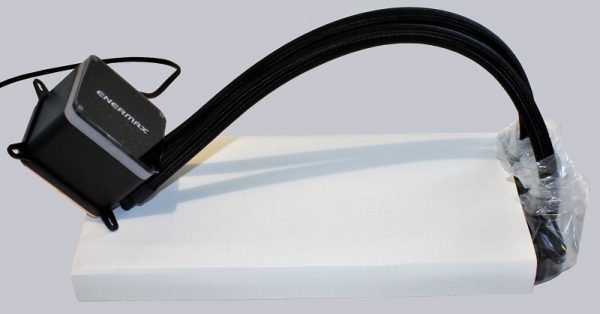 This is the top of the CPU cooler with the Enermax logo. The black smoked glass lid is protected with a foil from scratches.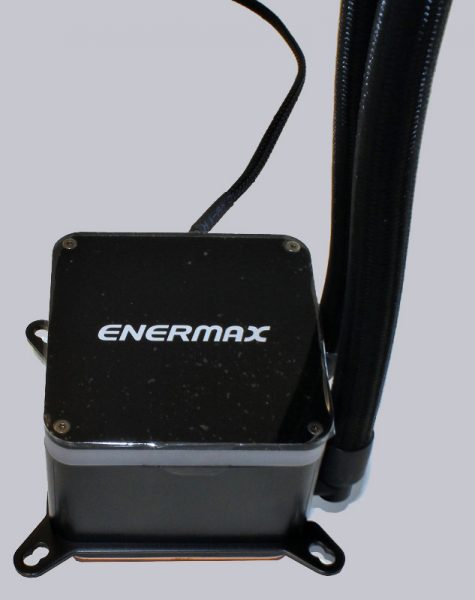 Laterally, you can see the structure of the cooler better: Under the black lid, the milky area for the ARGB lighting is embedded. The cooler as a whole builds up higher than e.g. the Asetek AIO water coolers.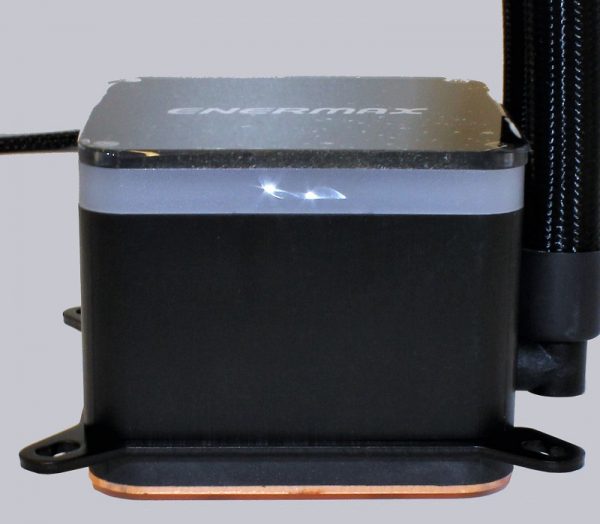 At the top of the cooler, the side facing the motherboard top edge, there is the permanently installed 3-pin connection cable for the power supply of the pump and under a rubber cover the connection for the ARGB lighting.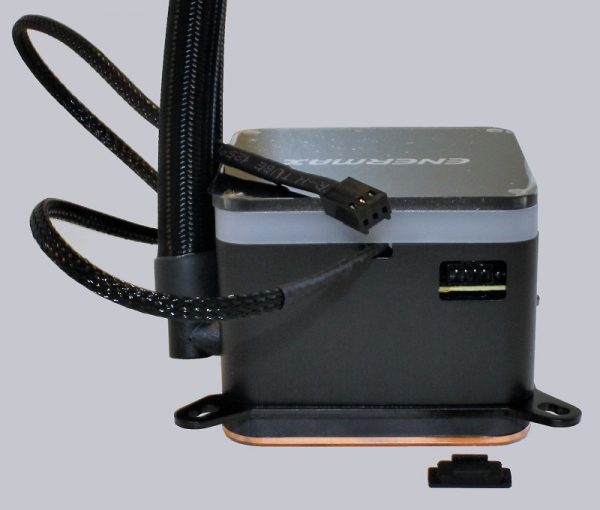 The base is, as usual, also protected with a foil from scratches.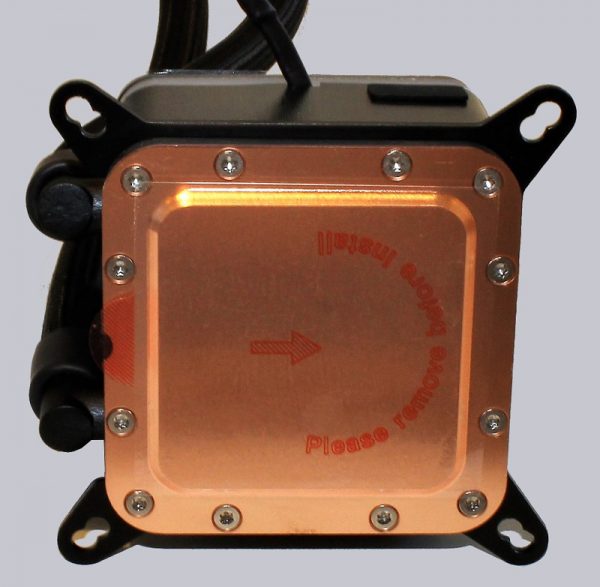 The surface is not reflective, but polished quite well.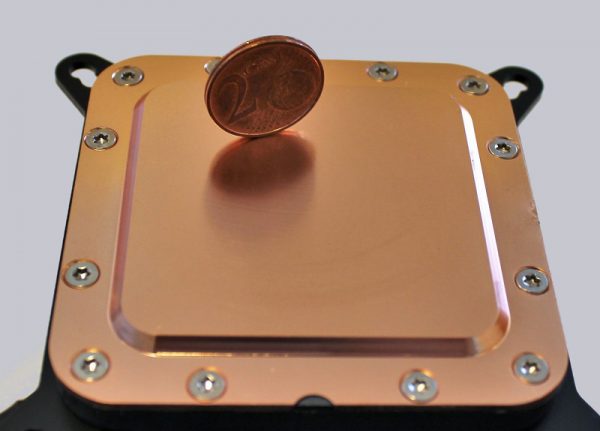 Let us now turn to the Enermax LiqTech II radiator.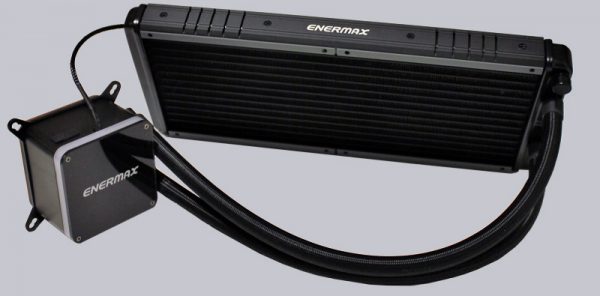 Enermax has donated the radiator with a chic side-mounted aperture. It skilfully enhances the look of the otherwise usual 27mm thick aluminum radiator.


The radiator also has rubber strips on both sides to decouple the fans.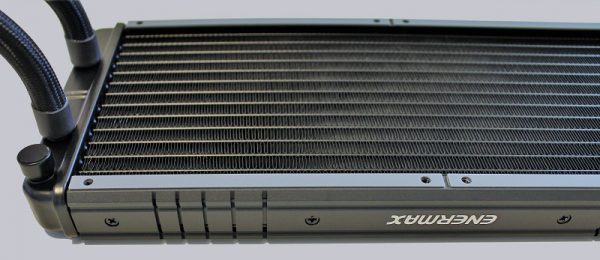 We also find an undocumented nozzle again. Presumably, the AIO water cooling system was filled over here.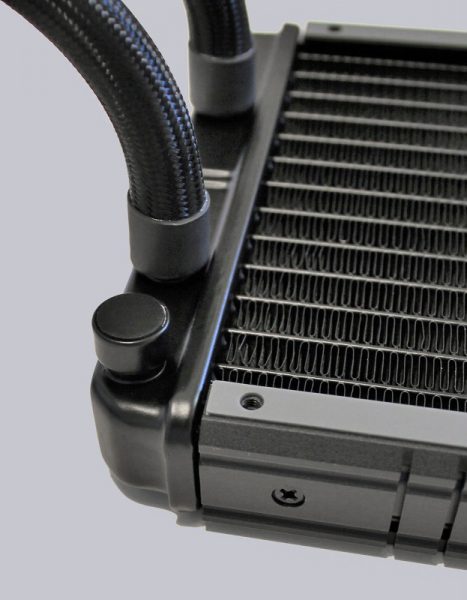 Enermax LiqTech II 280 Installation …