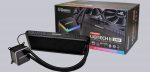 Conclusion and overall impression …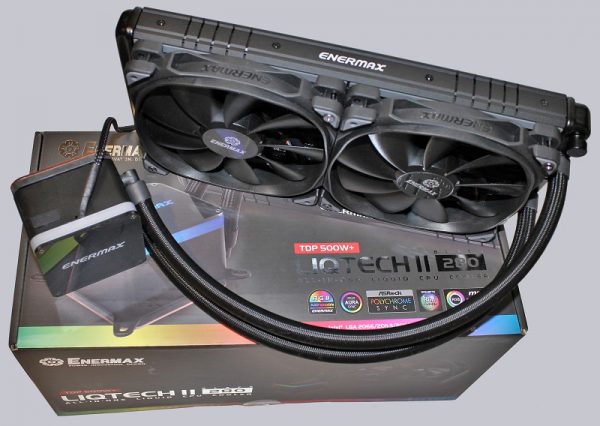 The Enermax LiqTech II 280 is a solid AIO water cooling that does not need to hide from the competition in terms of cooling performance, volume and appearance.
The cooler with its addressable RGB lighting makes a great deal visually and also the rest of the AIO, starting with the veneer on the radiator up to the sleeved cables and hoses, is impressive.
What we also liked is the well controllable pump and the tuning of the fans.
The assembly with the many items could be thought over again. But the assembly is usually not done so common 😉
Tip: In the interactive Fit for Fan guide you can virtually fit coolers onto different motherboards and listen to many – the Enermax LiqTech II 280 will be included in the next update.
For a comparison with other coolers, take a look at our CPU cooler chart 2018 on the Intel Core i5 PC and the CPU cooler chart 2018, tested on an AMD AM4 PC system. Here is also the CPU cooler chart 2016 on the Intel Core i5 PC and the CPU-cooler comparison 2016, tested on an Intel Core i7 PC. And here is the previous CPU cooler chart with CPU cooler before 2016. A direct comparison to our previously tested coolers is however not possible here, since the test system has changed fundamentally in the meantime.
With a little luck you can win the Enermax LiqTech II 280 AIO water cooling here!
Discuss in our forum and share experiences about the Enermax LiqTech II 280 …
Here you can buy the Enermax LiqTech II 280 water cooler.
Read on in the hardware test area with several hardware reviews …