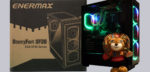 Result and general impression …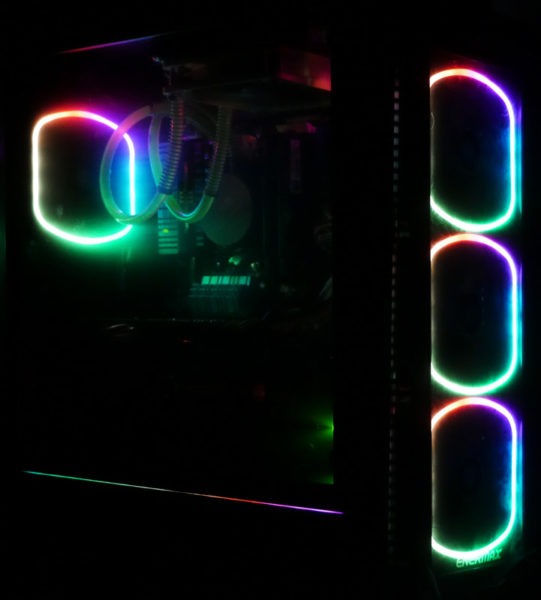 The Enermax StarryFort SF30 is a well-designed midi tower case with enough space for all necessary components and modding features.
Especially the glass side panel with the aRGB strip is very well done and looks great. The pre-installed SquA aRGB fans are a real feast for the eyes. It should also be praised that the pre-installed fans not only look particularly good, but are also quite quiet and barely audible due to the mounting behind the glass front.
Thanks to the Enermax StarryFort SF30 two-chamber system, a very nice and clean design of the system can be realized, which of course greatly enhances the visual appearance of the system.
On the whole we find only one point of criticism and that is the space on the back. Due to the small space, the cable routing is made more difficult and a clean laying on the back side is strongly limited.
Enermax makes a statement with the lighting of the tower!
All in all, the Enermax StarryFort SF30 Midi-Tower is a very successful tower, which offers a lot of room for personalization.
With this great overall result at such a low price, the Enermax StarryFort SF30 receives our OCinside.de Price Tip Award.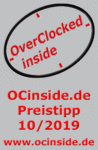 Discuss in our forum and share experiences about the Enermax StarryFort SF30 …
Here you can order the Enermax StarryFort SF30 at a reasonable price.
Read on in the hardware test area with several hardware reviews …