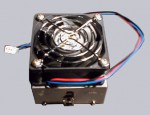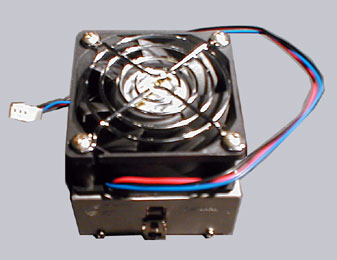 In this review we have tested the CoolJag JAC102C-1A Cooler and measured the temperature results with our test setup. Additionally you can listen to an embedded MP3 fan sound sample of the fan on the respective heatsink.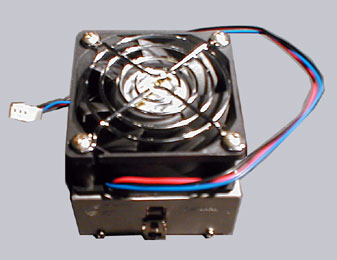 Bezeichnung
CoolJag JAC102C-1A
Größe über alles in L/B/H
+++ 66/63/61 mm Der Kühlkörper ist nur so groß wie der Sockel !
Förderleistung
++++ 37,6 CFM (6800 U/min)
Geräuschpegel
— 46,5 dB (A) Wer Heavy Metal Musik mag, muß diesen Lüfter haben 😉 Online anhören:
Montage
+++ Die Halteklammer könnte zwar noch etwas besser arretiert sein, aber durch die gute Schraubendreher Halterung ist eine Montage und Demontage gut zu meistern.
Kühlergebnis
++++ 38°C bei 1,75 Volt und 42°C bei 1,90 Volt und 1066 MHz, Prima Ergebnis !