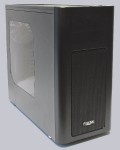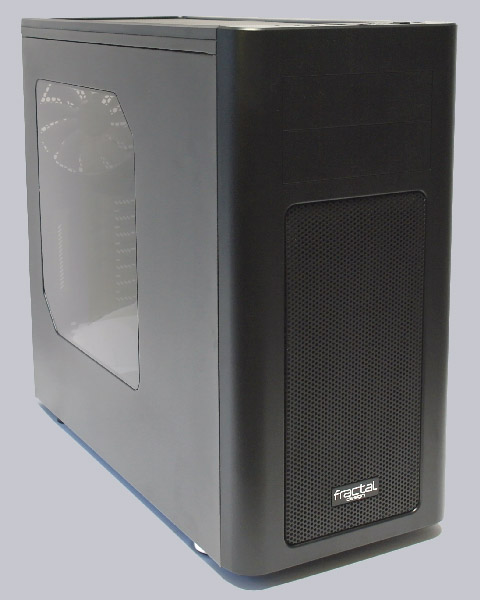 Fractal Design Arc Midi R2 Review
Structure, Design and other features – the case exterior …
The Fractal Design Arc Midi R2 chassis is almost black coated, has a Casewindow and a breathable mesh panel in the front and on the top of the case. The front bezel is only made of plastic and is not made of brushed aluminium, as one might suspect on some photos. Overall, the case makes a well impression and convinces with a clean finish.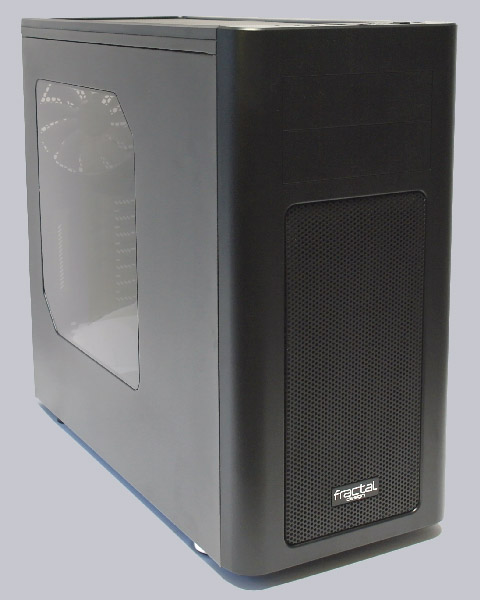 Fractal Design has provided the Arc Midi R2 case front panel with a large mesh bezel that can be removed by pressing on the corners of the upper mesh for cleaning the dust filter.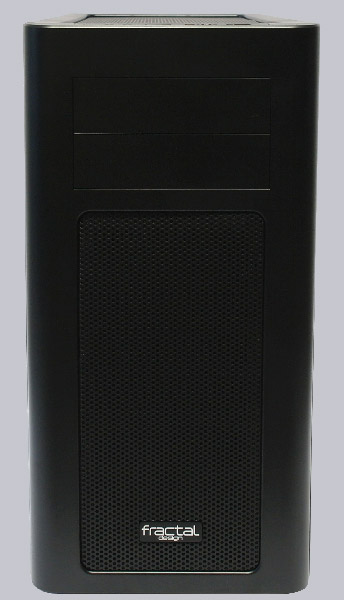 The front panel connectors are integrated on the top front corner, where they can be reached very well. The I/O Panel is mounted not on the front panel, but fortunately on the metal housing. So you can take off the front panel frequently, without the cables for the buttons and connectors. From left to right one can see the reset button, the two 3.5 mm jacks for a headset, the power button with LEDs, two USB 3.0 ports (can be used as USB 2.0 port) and the 3-step fan control. The reset is a very small button, so that you don't accidentally press the button, however the reset button should be designed as big as one can press it without tools like a pen.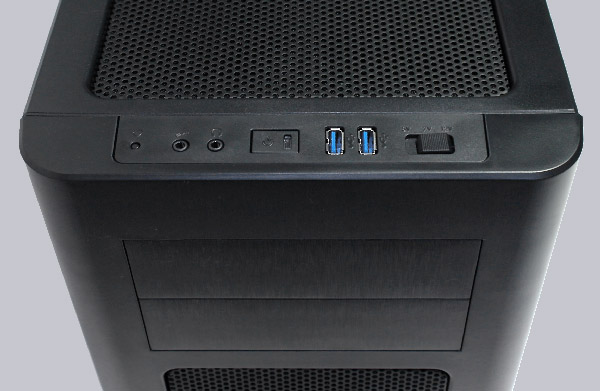 Both side panels are installed with two black metal knurled thumbscrews to remove both side panels very easily. Unscrew simply the two thumbscrews and push the side panel to the rear. The sides at our test sample however were extremely tight in the clips, that you could mount and dismount the side panels only very difficulty, at least the first times. Here you can see the acrylic window in the side panel, which allows a direct view to the most important hardware.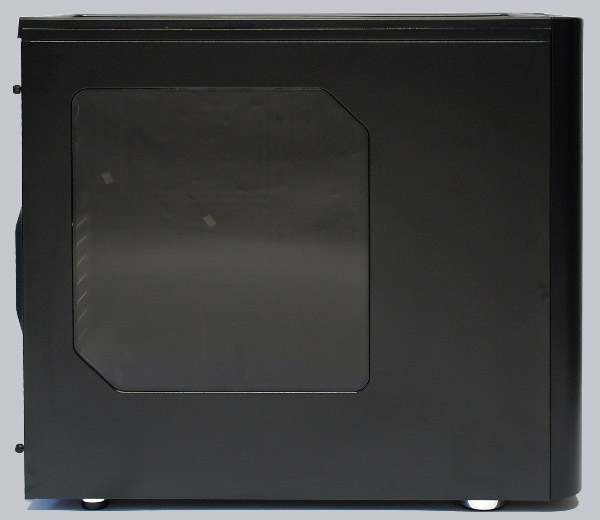 The other side panel without acrylic window is also equipped with thumbscrews.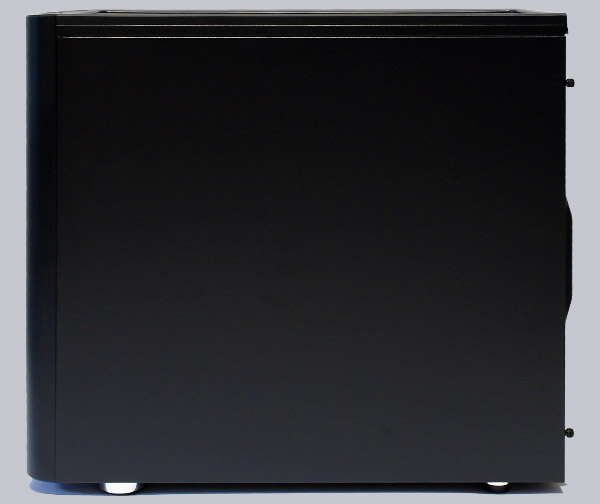 In the top of the case back is already a silent 140mm fan installed to blow the warmed up air out of the chassis and the power supply unit is installed below the motherboard inside of this Fractal Design Arc Midi R2.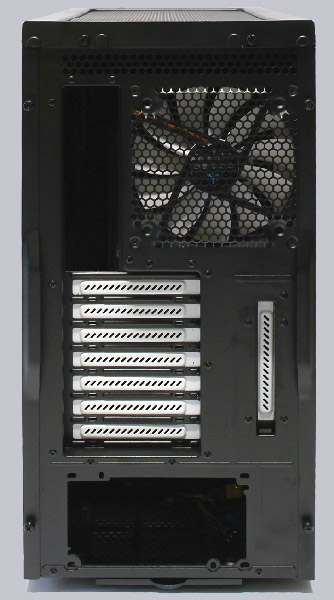 Since the power supply depending on the model carries the cold air from the bottom into the case, Fractal Design installed a cleanable dust filter in the Fractal Design case, which one just have to pull back for cleaning.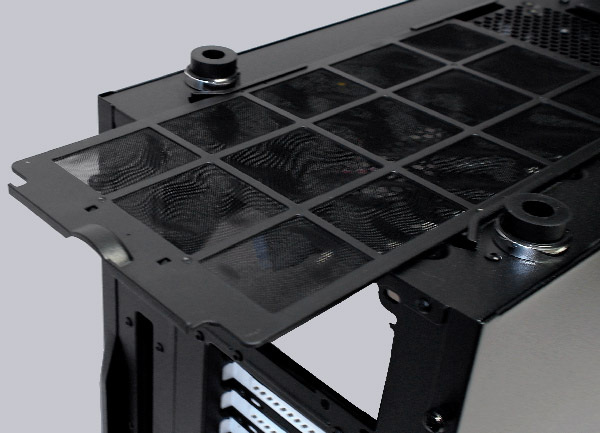 All in all the exterior design of the Fractal Design ARC MIDI R2 is pleasantly simple and can convince entirely except for a few things. Now let's take a look under the hood …
Layout, Design and Features – The Fractal Design Arc Midi R2 Case Interior …