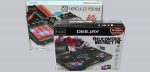 Hercules P32 DJ Layout, Design and Features …
At first glance, the P32 looks very impressive, but for beginners it is also a bit intimidating. But once you're familiar with the layout, it's no problem.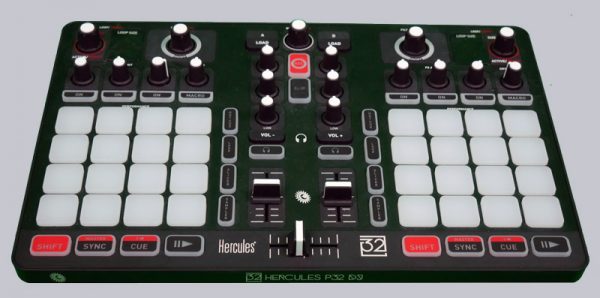 Here you can see the Cinch sockets and the USB Type B connector of the Hercules P32 DJ Controller.


On the right side you can still see the large 6.35mm headphone jack.


The channel strips for both channels are located in the middle of the controller. There are stepless knobs for treble, mid, low for both channels and a headphone button. Below each of these there is a slider for the volume of the respective channel. These controls are pleasantly difficult to move, so that you cannot adjust them unintentionally.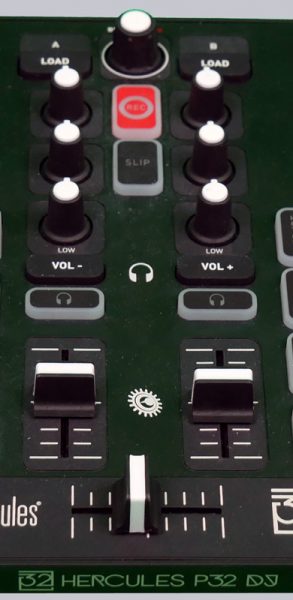 Directly in the upper middle is the control for the media and sounds you want to mix with the P32. Each channel has its own load button, there is a stepped knob for scrolling through the folders, which also acts as a button.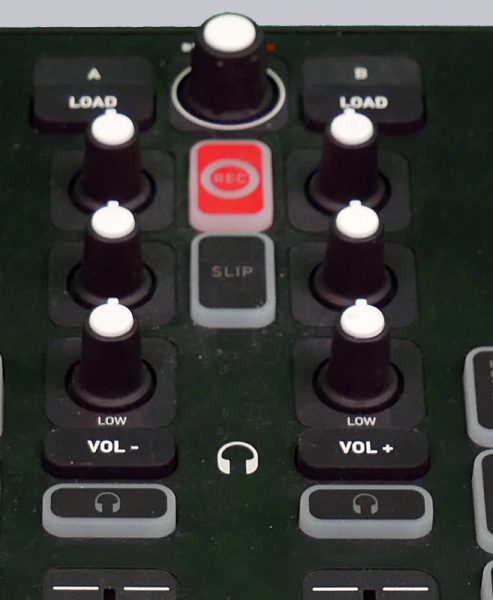 At the bottom is the slider for switching to the respective channel. This slider is also quite stiff, lighter than the individual channel controls but too heavy to make the P32 usable for fast scratching. But that's not what this controller is designed for.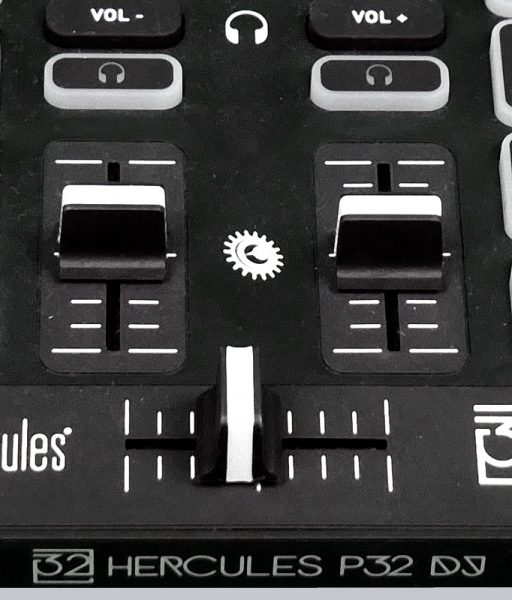 The most striking of course are the illuminated sampler pads, 16 on each side. There are also four buttons on the side and at the top and bottom. The keys on the side are for functions like loop, slice, sample and cue.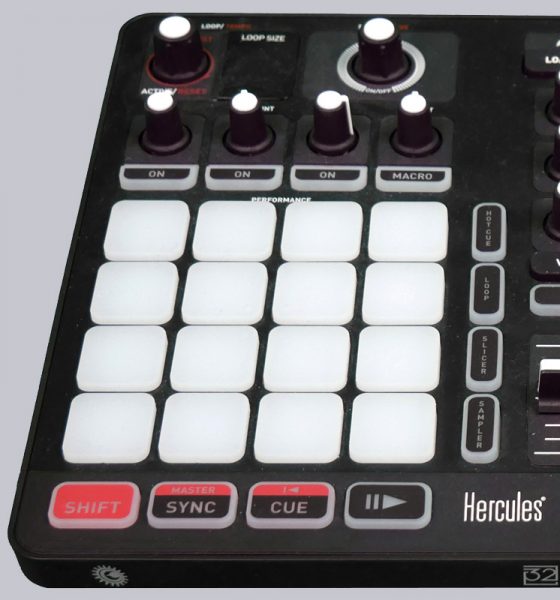 Above the sample pads there are four pushbuttons for activating the effects. These are predefined, but can be changed in the software. Each effect has a stepless knob that allows you to control the effects very well.


The lower buttons are used to control the tracks to play, pause, cue, or sync the two tracks. The keys are double assigned with the Shift key to control the channel as well as the sample pads.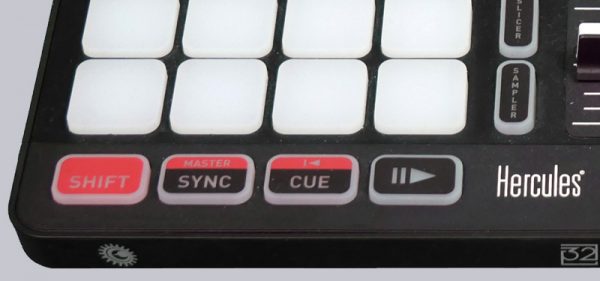 Very well solved are the Loop / Tempo controls with their own display, with which you can very comfortably and intuitively adjust the size of the loop section.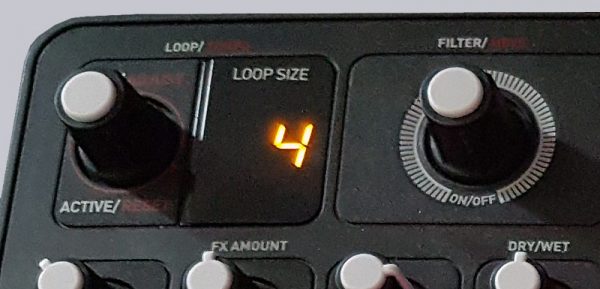 Hercules DJ Control Instinct P8 Layout, Design and Features …