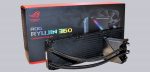 Bigger, cooler, more colorful! Today we are testing the Asus ROG Ryujin 360 AIO water cooling system from the absolute premium segment with VRM cooling, addressable RGB lighting and OLED display, which is also completely equipped with Noctua Premium fans. In the following Asus Ryujin review, we not only measure the cooling performance with different processors, but also demonstrate again the fan and pump volume as well as the lighting effects in three new videos.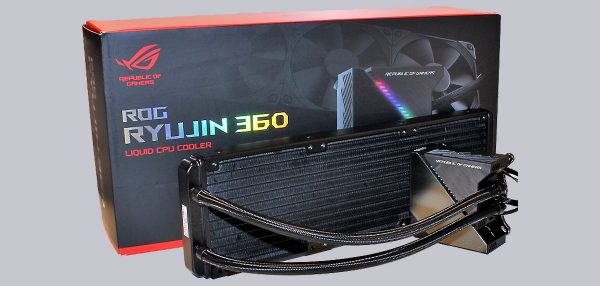 Thank you for your support …
Many thanks for the support to Henro and the manufacturer Asus.
The Asus ROG Ryujin 360 currently has a price of about 250 Euro (04/2019).
Here you can buy the Asus ROG Ryujin 360 watercooling.
The delivery of the Asus Ryujin 360 …
The Asus Ryujin 360 water cooling comes in an Asus ROG style packaging, very chic with shiny glossy print.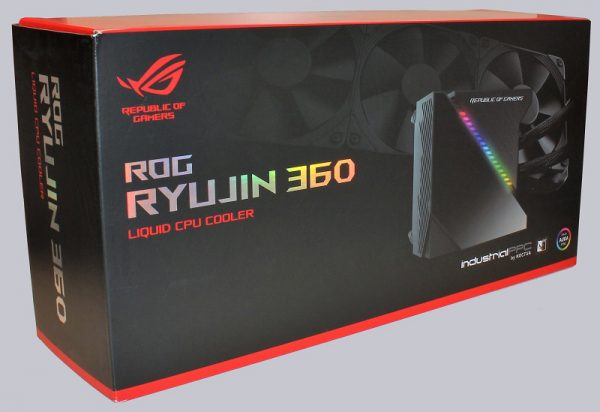 Instead of losing many words, only the core competencies are in the limelight: aRGB and Noctua fans.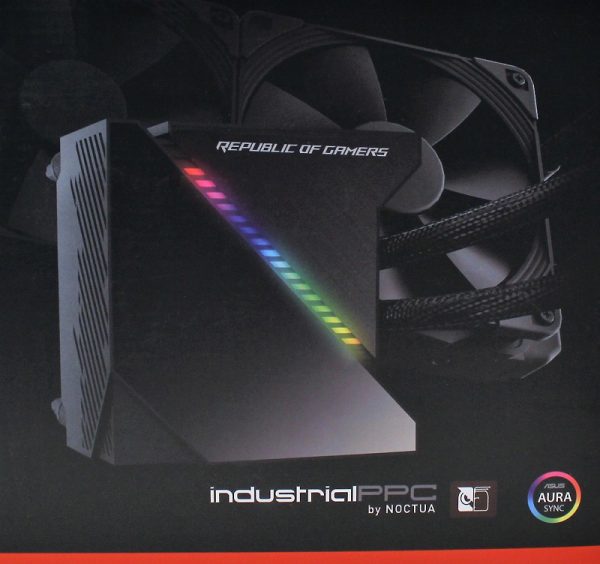 On the back we find the main features of Ryujin 360 water cooling and specifications.
– 1,77″ OLED Display
– VRM cooling
– Addressable RGB – Asus Aura sync compatible
– Noctua industrial PPC fans
– a very nice cooler housing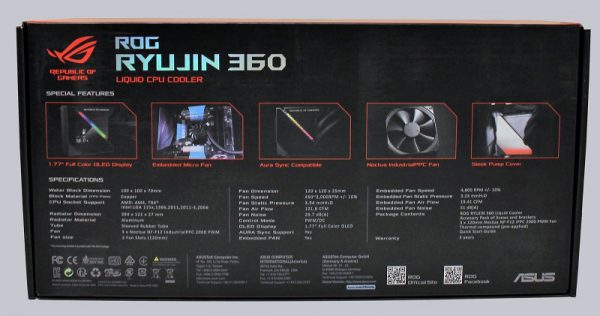 Let's take a look at what awaits us in the box …
This is included in the scope of supply …
The lid is Asus typically equipped with an extra ROG facing.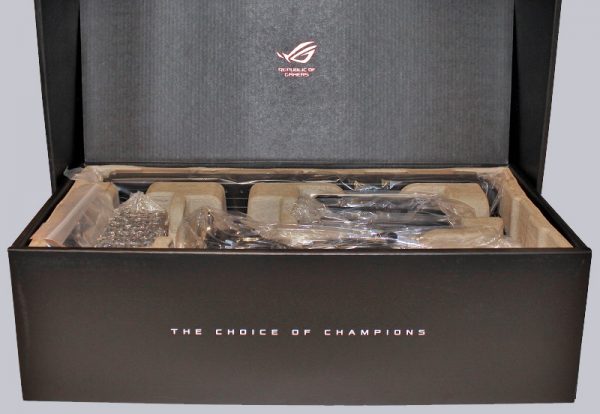 The Ryujin 360 water cooling and accessories are packed safely and clearly in a box.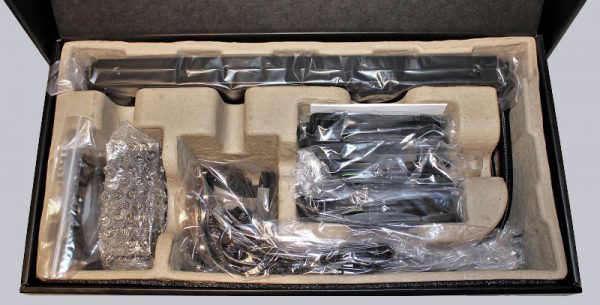 The accessories and printed instructions for all common AMD and Intel sockets.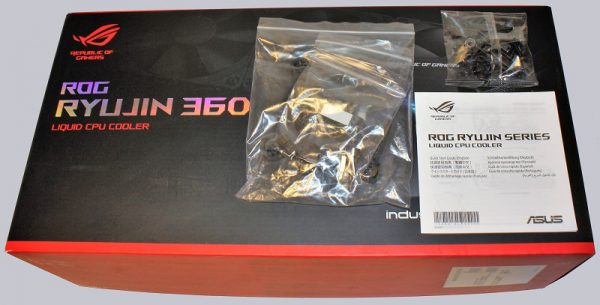 Let's take a look at the technical data.
Asus ROG Ryujin 360 technical data …