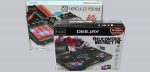 Hercules DJ Control Instinct P8 Layout, Design and Features …
The smaller DJ Control Instinct P8 has a very similar design. A Hercules design language can definitely be seen here.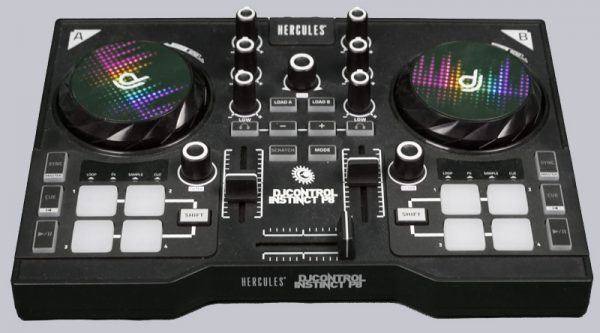 Here you can see the Cinch sockets and the Mini USB connector of the Hercules Instinct P8 DJ Controller.


Just like the big Hercules P32 DJ, the three channel strip knobs are in the middle. A knob and button are also used for scrolling and activating, and both channels have their own Load buttons.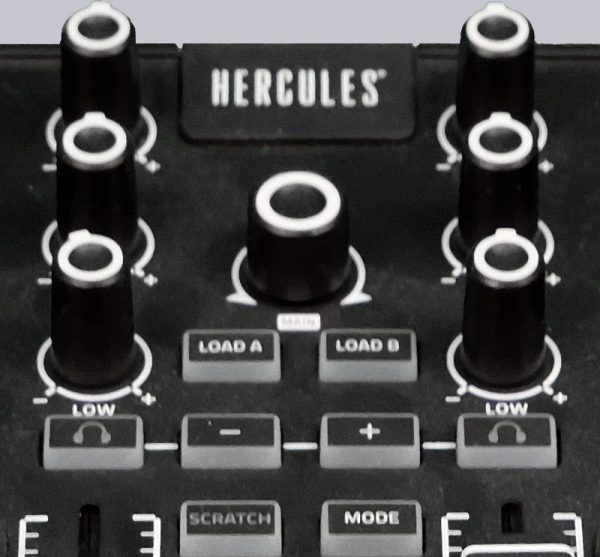 The Instinct P8's look is dominated by the two jog wheels for scrolling within the tracks, which are correspondingly smooth-running.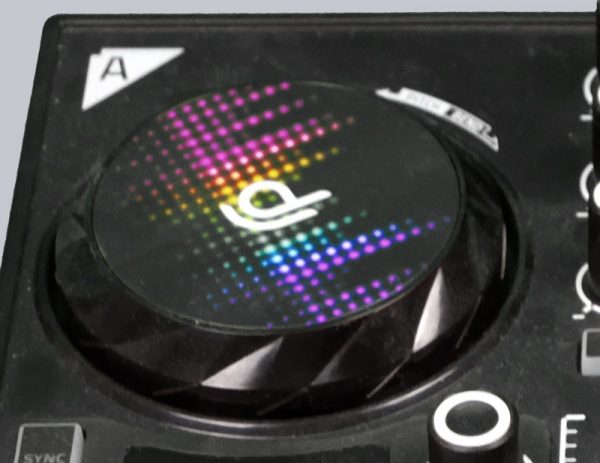 Where the P32 has 16 sampler keys each, the Instinct P8 has only four each and only one knob for controlling functions and effects, where the P32 has its own key or knob.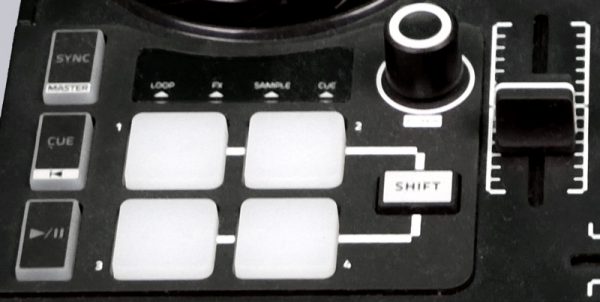 Both devices are not particularly large or heavy and can therefore be transported to an event without any problems.
Hercules P32 DJ und Hercules DJ Control Instinct P8 Practical testing …