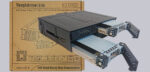 Icy Dock has recently released another interesting product from the ToughArmor series, which is suitable for SoHo and home server as well as industrial use. Today, on OCinside.de we are testing the ToughArmor Lite MB607SP-B removable frame made of solid metal with four 2.5-inch bays.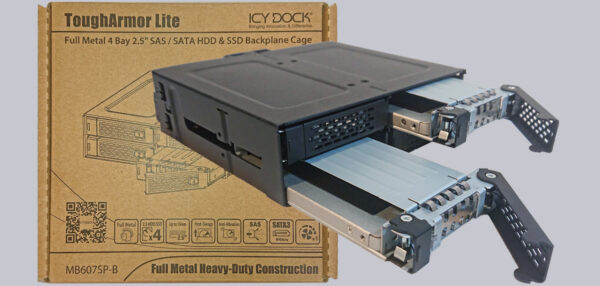 Thanks for the support …
Thanks for the support to MisterY and the manufacturer Icy Dock/Cremax Tech LTD.
The Icy Dock ToughArmor Lite MB607SP-B currently has a price of approx. 110 Euro (10/2023).
Here you can order the Icy Dock MB607SP-B at a reasonable price.
The delivery of the Icy Dock ToughArmor Lite MB607SP-B …
As usual, Icy Dock delivers the ToughArmor Lite in an environmentally friendly cardboard box. As with many of IcyDock's products, you'll find a QR barcode on the front as well as the most important features listed as symbols. The MB607SP-B is a removable frame/backplane that does not have a RAID controller and can therefore be connected directly to the motherboard or HBA.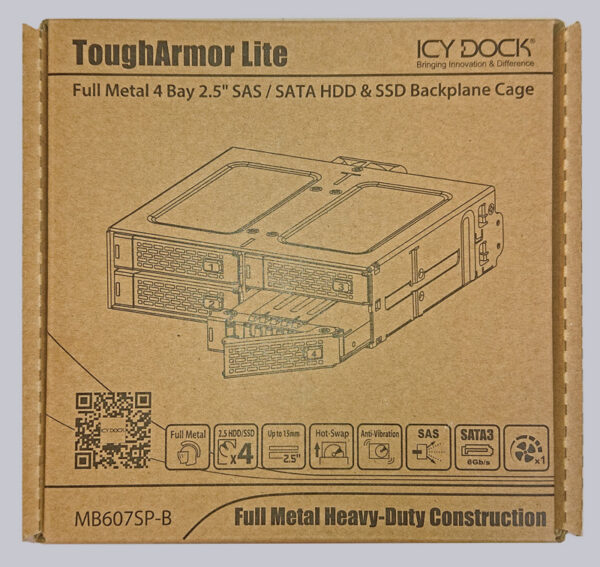 The most important technical data is summarized on the back.

And on the pages you can find a quick guide for mounting the drives on the drive trays, …


… but also a diagram about the active cooling.


This is included in the delivery package …
Inside the box, you'll find a removable frame wrapped in bubble wrap and protected from any environmental influences, along with mounting screws and instructions. The manual is limited to the essentials and is mainly in English. However, this is not a tragedy, since the illustrations are clear.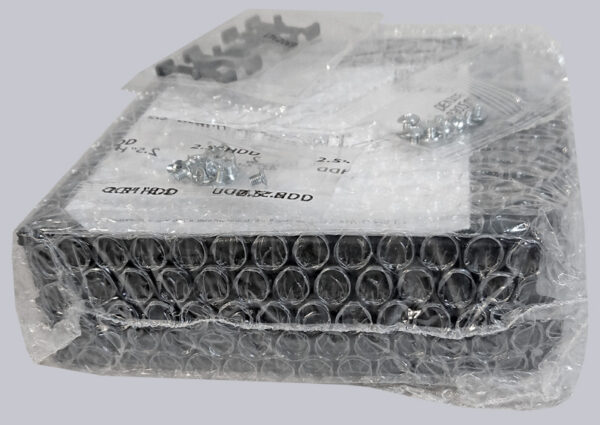 Let's move on to the technical specifications of the Icy Dock ToughArmor Lite MB607SP-B …