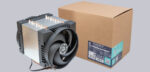 When it comes to cooling server CPUs, you don't necessarily have to use an OEM cooler. With the Freezer 4U-M, Arctic now presents a multi-compatible high-performance air cooler for professional workstations and servers in 4U format. The following review reveals what the 1.2 kg heavy cooler has to offer in detail.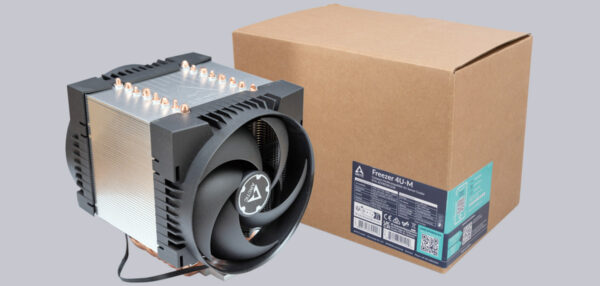 Thanks for the support …
Thanks for the support to Daniel and the manufacturer Arctic.
The Freezer 4U-M currently has a price of approx. 54 Euro (10/2023).
Here you can order the Arctic Freezer 4U-M CPU-Cooler at a reasonable price.
The delivery of the Arctic Freezer 4U-MB Cooler …
The Freezer 4U-M comes in a plain cardboard box with only a sticker with the most important product information.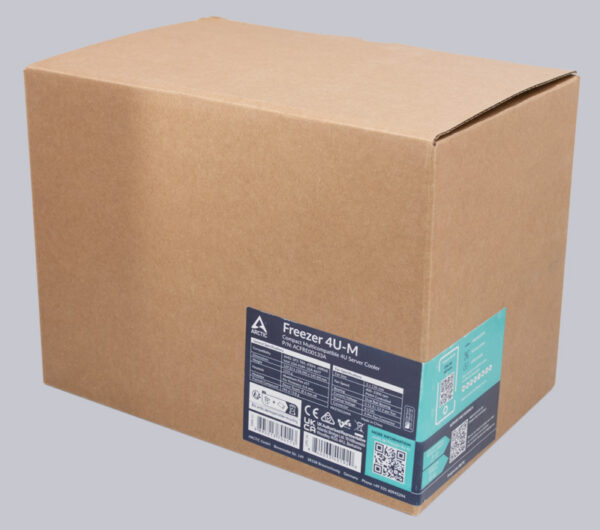 The box is well utilized and the individual components are perfectly protected with further cardboard elements. Plastic foils are completely dispensed with, which makes us particularly happy. This is what sensible packaging looks like, because that's all it needs.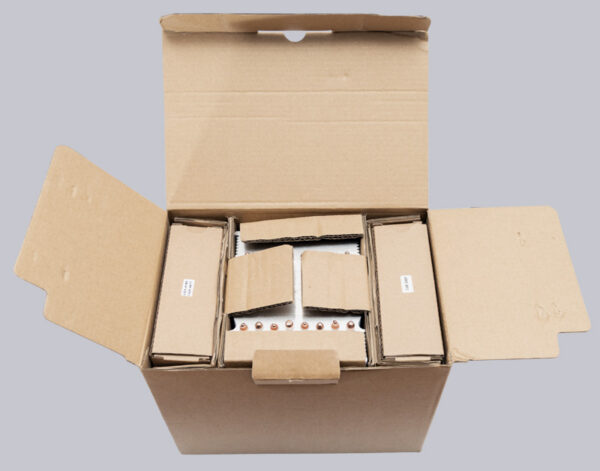 Here we have the naked Freezer 4U-M, as the fans have yet to be mounted.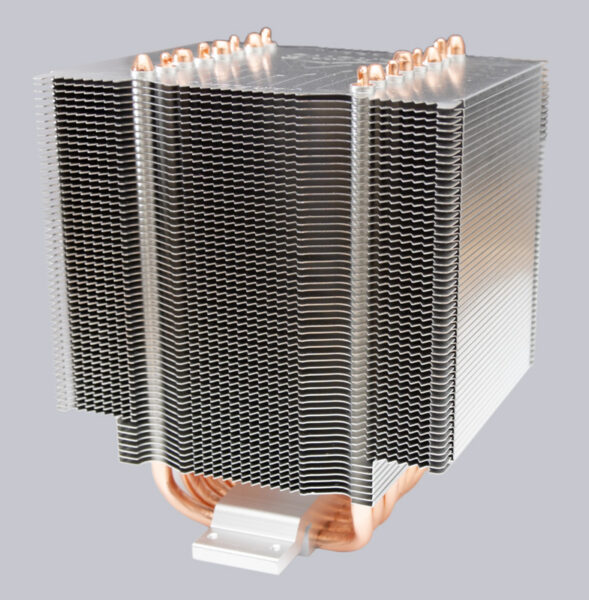 In addition to the two fans, two packs of mounting hardware are also included.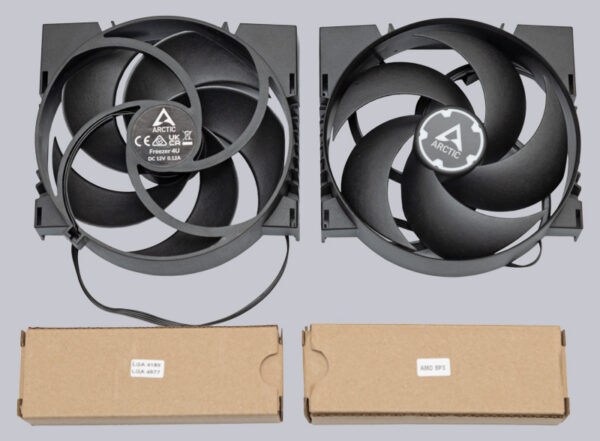 The Intel package contains the following components:
– 0.8g MX-6 thermal compound
– 4 pcs. Mounting screws
– 1x mounting kit for Intel socket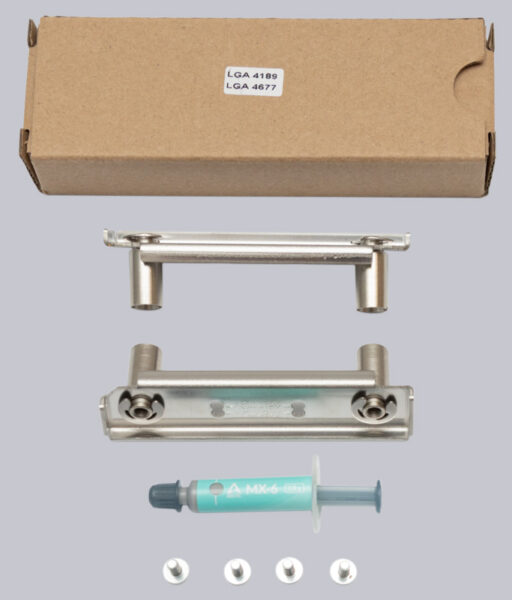 The AMD package contains the mounting kit for AMD sockets.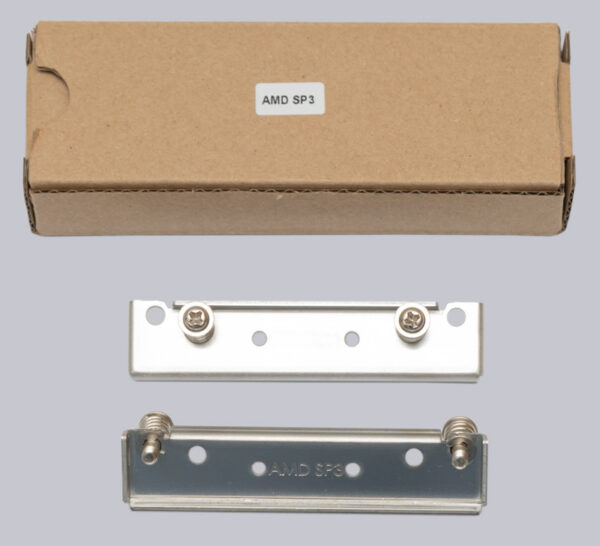 Printed instructions are not included, but with the QR code on the packaging, you are just a click away from them.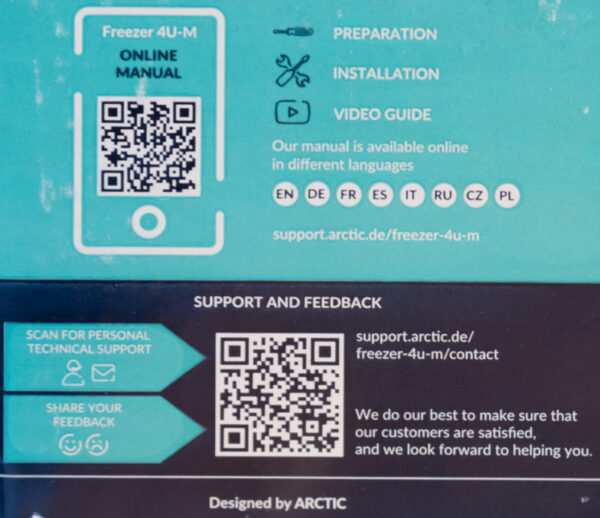 Arctic Freezer 4U-M technical specifications …