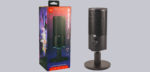 Result and general impression …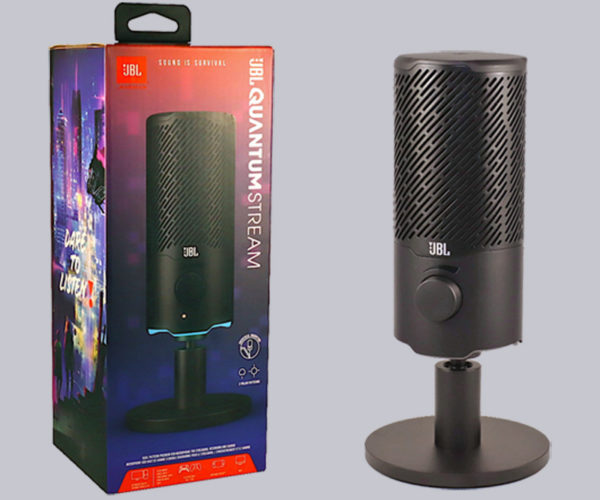 The JBL Quantum Stream Microphone performed very well in our test!
We enjoyed the test a lot, because everything is pleasantly simple and yet of very high quality. Thus, you quickly enjoy the very good communication and ask yourself why the topic of microphones, which is usually treated rather stepmotherly, wasn't dealt with earlier.
The Quantum Stream is also another eye-catcher on the desk with its discreet RGB lighting
and those who prefer the Microphone in white can also buy the Quantum Stream in white.
The software Quantum Engine is also a round thing from our point of view, not too overloaded but also lacking nothing, very good.
With this pleasingly good overall result, the JBL Quantum Stream Microphone receives our OCinside.de Purchase Tip Award 11/2022!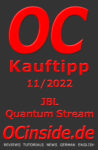 Discuss in our forum and share experiences about the JBL Quantum Stream …
Here you can order the JBL Quantum Stream Microphone for a reasonable price.
Read on in the hardware test area with several hardware reviews …