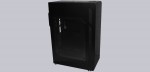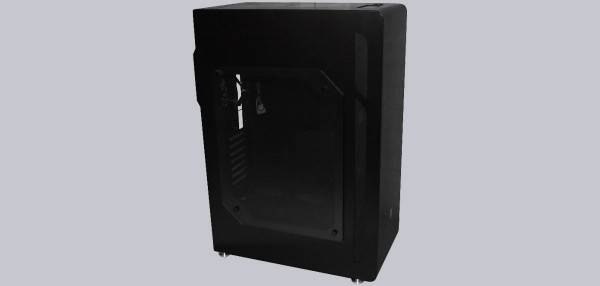 Layout, design and features – exterior …
Let us take a look at the front of the case. In this view, it becomes clear that this case does not have external 5.25 drive bays. However, the buyer should be aware of this when he decides to buy the PC-X510.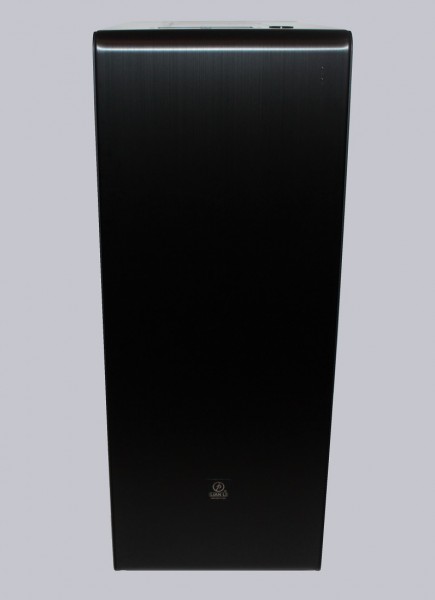 Besides the Lian Li logo …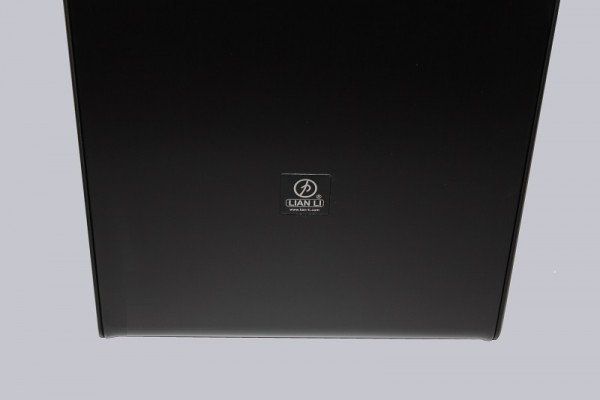 … there are two LEDs for the HDD activity and the power status in the upper section.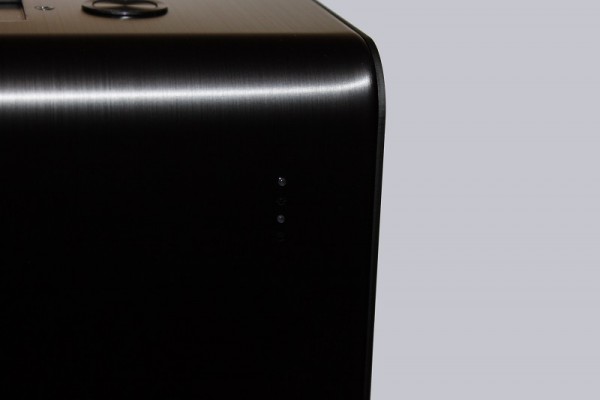 The side view should be more interesting.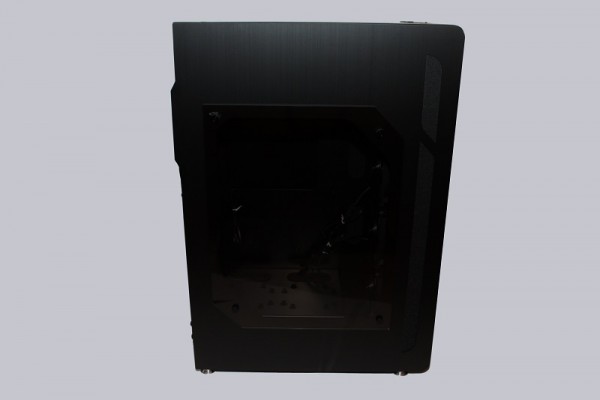 In addition to the large side window, which is made of tempered glass, we still see a large two-piece vent.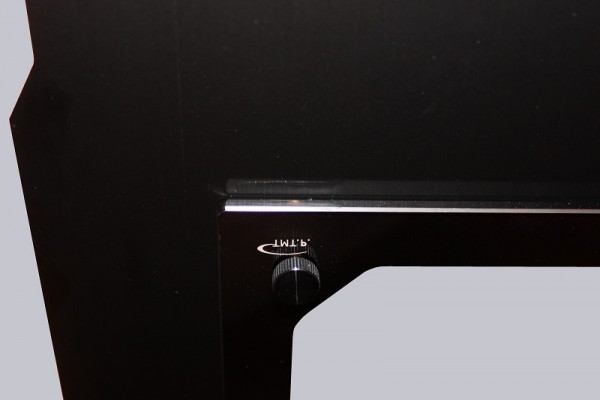 It can also be seen on the other side.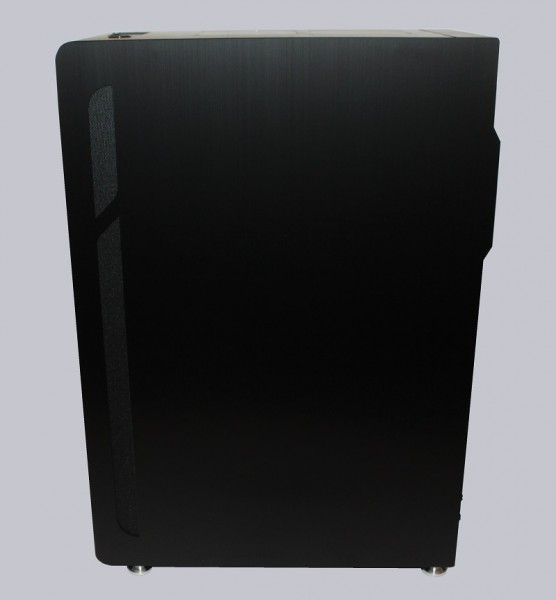 The back also gives us an interesting view. Two large recesses incl. fan grids allow air circulation.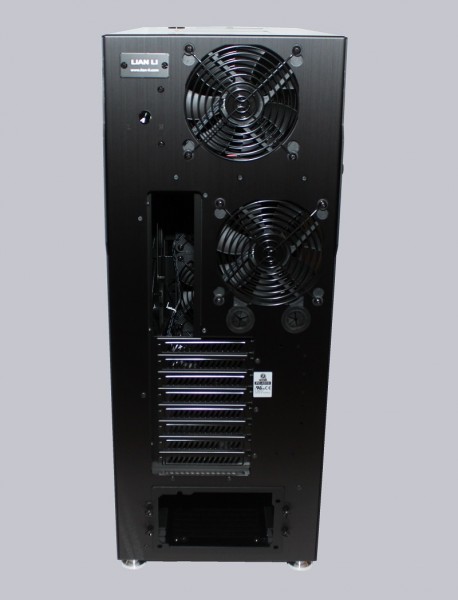 Below the Lian Li logo is a small knob. The purpose of that knob we will explain in the interior later.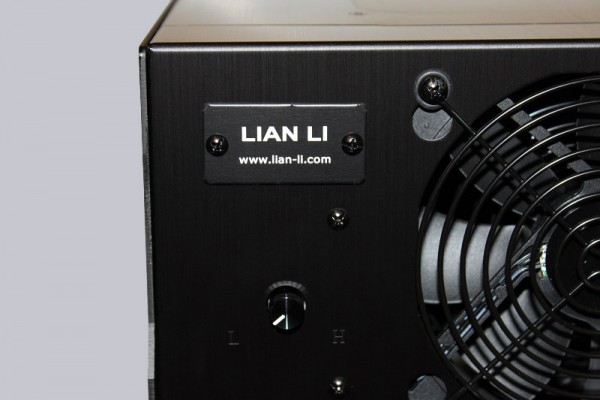 Under the classical segment of the I/O panel there are the legendary eight slots for expansion cards. Thus, a potential introduction of octa-SLI or Crossfire is nothing in the way 😉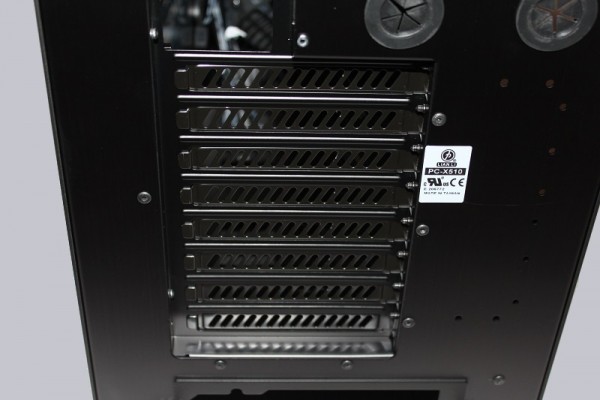 In order to cool the eight graphics cards with water, Lian Li has implemented two large drillings with rubber seals to led the tubes of an optional water cooling to the outside. In order to mount a power supply, there is of course a place in the lower part of the housing.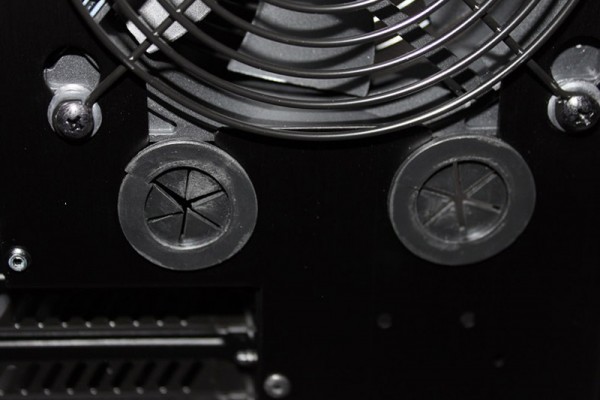 The top cover also has a surprise for us. there is not only a high-quality button installed to start the computer, but also behind a sliding door, four USB 3.0 ports, and two jacks for headphone and microphone jack. Unfortunately, Lian Li has not implemented a reset button. The advantages and disadvantages we have already described in another case test. Here Lian Li could have placed a smaller version of the Power button without destroying the overall concept.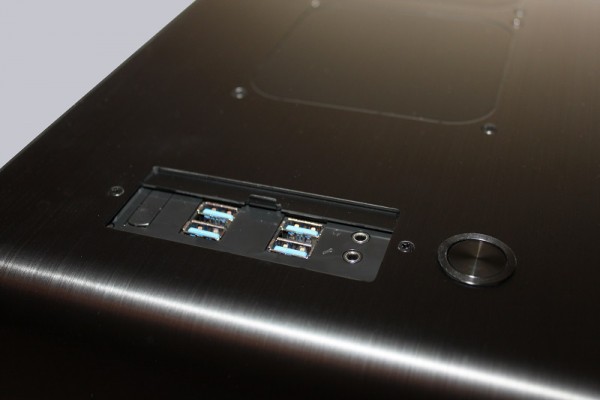 In addition to the panel there are two mounting holes for 120 mm fans protected by covers.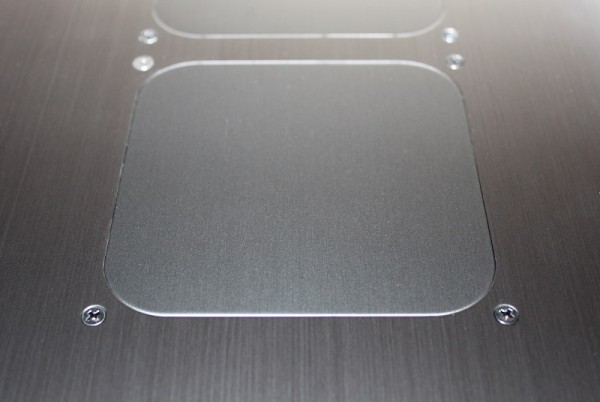 The only thing left before we take off the cover and take a look inside, is to take a look under the case.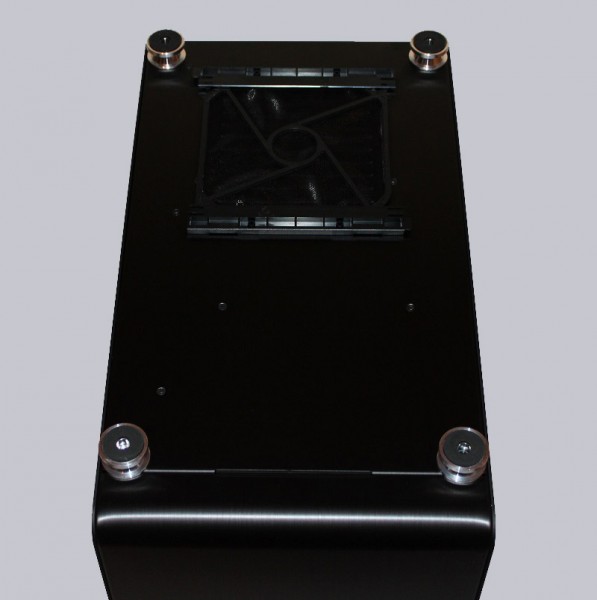 The Lian Li X510 aluminum case stands on four vibration-absorbing feet that, regarding their quality, are equal to those who are used for HiFi equipment.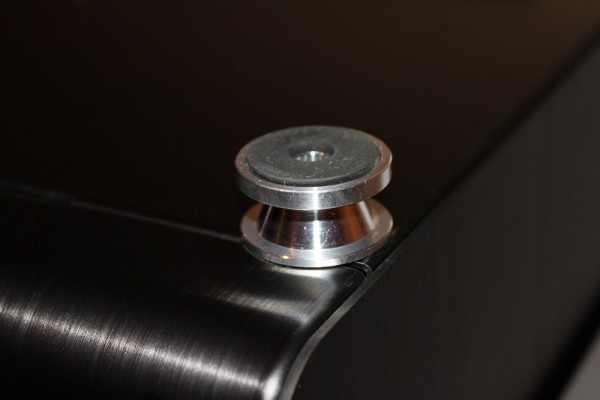 In addition there is a dust filter, retractable to both sides, at the bottom to protect the power supply from soil dust.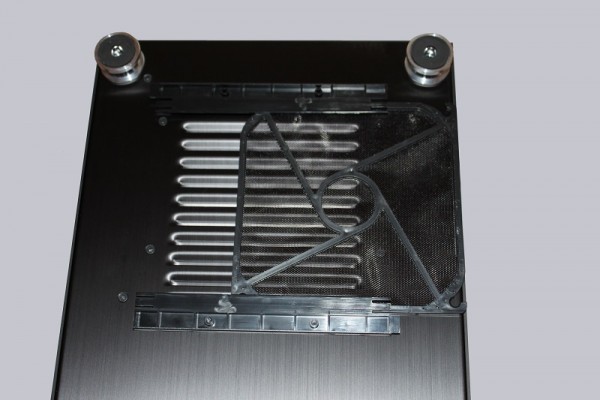 Let us now come to the interior of the Lian Li PC-X510.
Lian Li PC-X510 Layout, design and features inside…