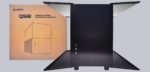 Layout, design and features – Außen …
After removing the packaging and peeling off the foils, the simple but beautiful design reveals its full splendor. The power button, a USB-C 3.1/2, a USB-A 3.0/1 and a 4-pin headset jack are also found here.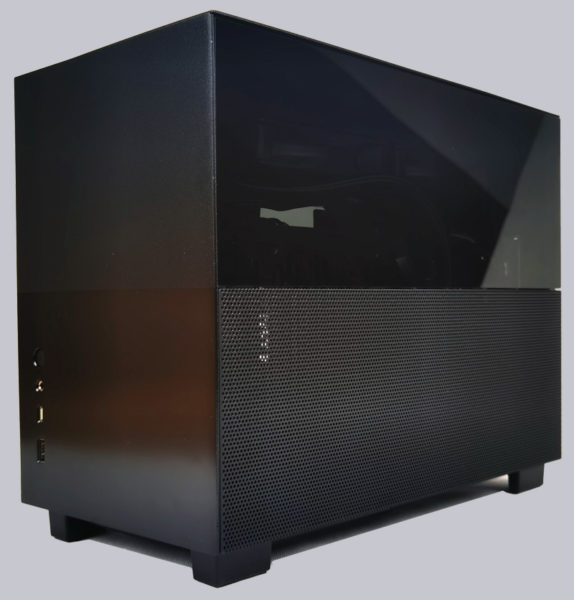 The front of the case is made of black high-quality-looking plastic, the upper half of which is matte.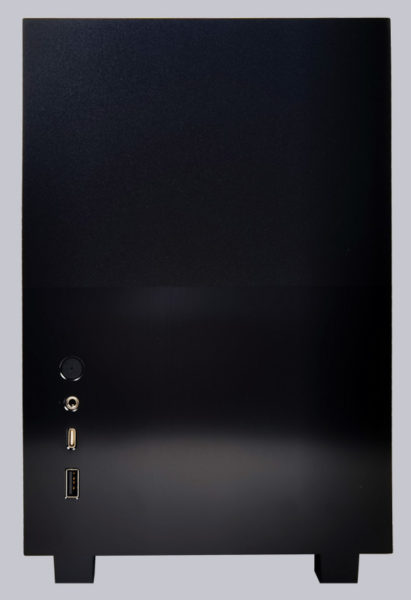 The mainboard tray is accessible through the 2 divided side panels, each half a disc and each half a sturdy mesh grille. These are each fixed by means of magnets. Here there is also an interesting feature, because you can combine the side panels, so for example, on the right side both side panels of glass and left then only mesh, or top mesh and bottom glass, etc..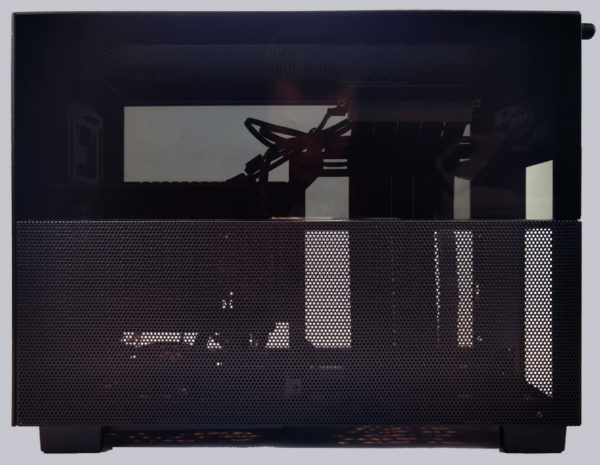 On the left – also divided in two – is the access to the graphics card.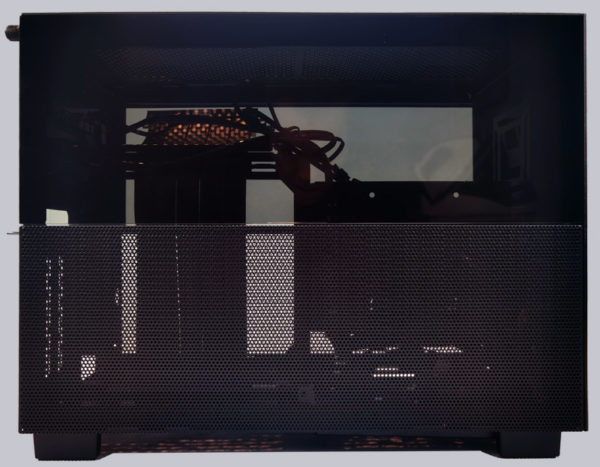 A pretty back can also be delightful, so we find the usual connection for the power cable, the cutout for the I/O panel and three slot bezels here. Of course, the Lian Li logo must not be missing!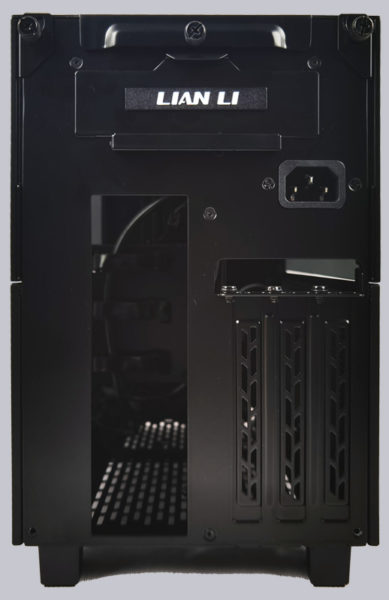 Under the Lian Li lettering is a small flap, here is a fan controller and an A-RGB controller. Both can control 3 fans or A-RGB connections.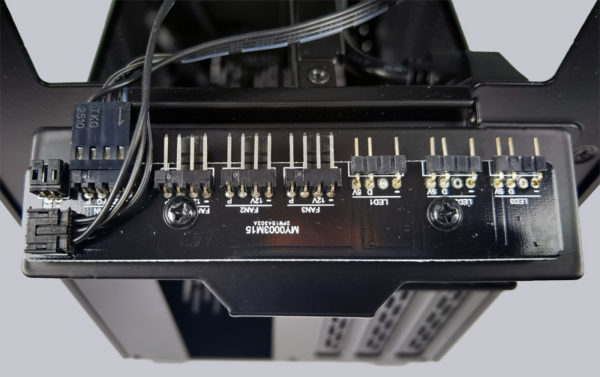 Let's move on to the top, where a solid mesh plate secured by a thumbscrew has been inserted. This is additionally secured with clamps.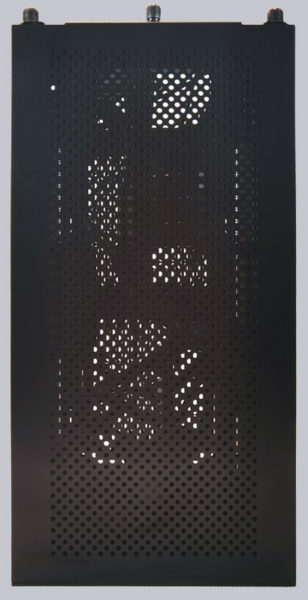 There are enough slots in the bottom for good ventilation of the components in the small Lian Li Q58 case.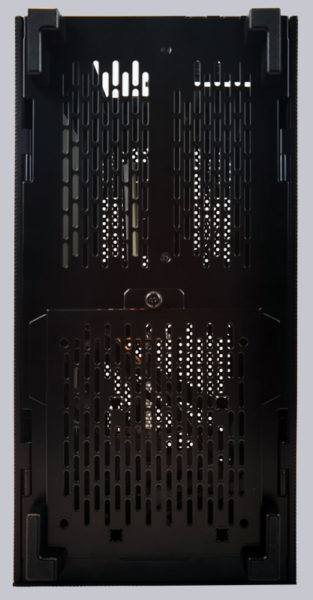 In addition, there is also a flap that can be released via a knurled screw. A 120mm fan, a 140mm fan or a 2.5″ SSD can be installed in the flap.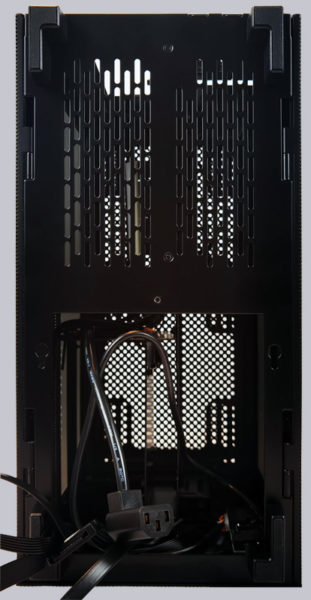 The removed flap also allows easy access to all pre-installed cables in the case.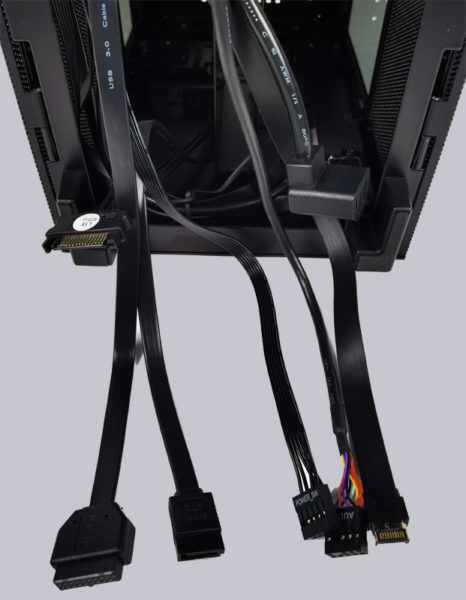 There are 2 dust filters in the scope of delivery, which are magnetically attached underneath the base, since most dust is certainly picked up via the base. No dust filters were provided for the lid or the mesh side panels.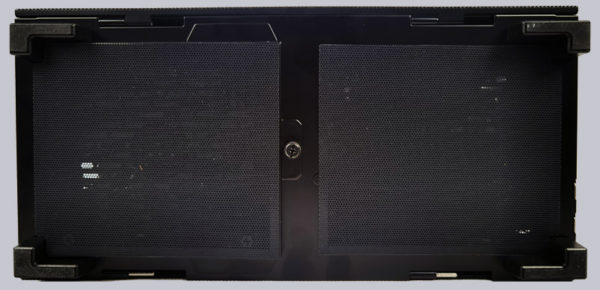 Once to the front view with erected X-Wing wings. The only complaint is that there are no locks, since both the washers and the mesh side panels are relatively heavy and are not really held well by the thumbscrews. Unless you tighten the screws so hard that the rubber washers are crushed. In addition, the upper side panels can only be put up if the lid is removed first.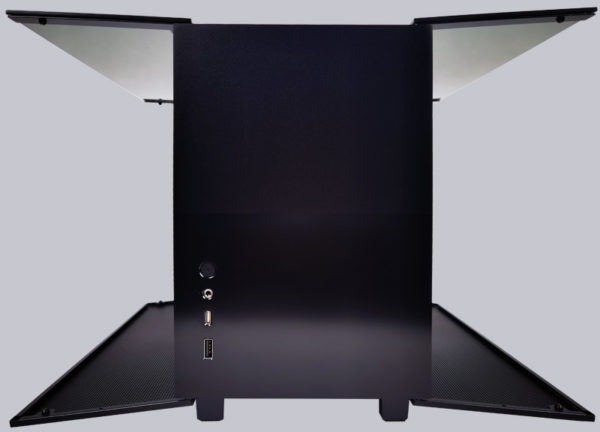 Lian Li Q58 Layout, design and features inside …